The design of workspace has entered a new phase.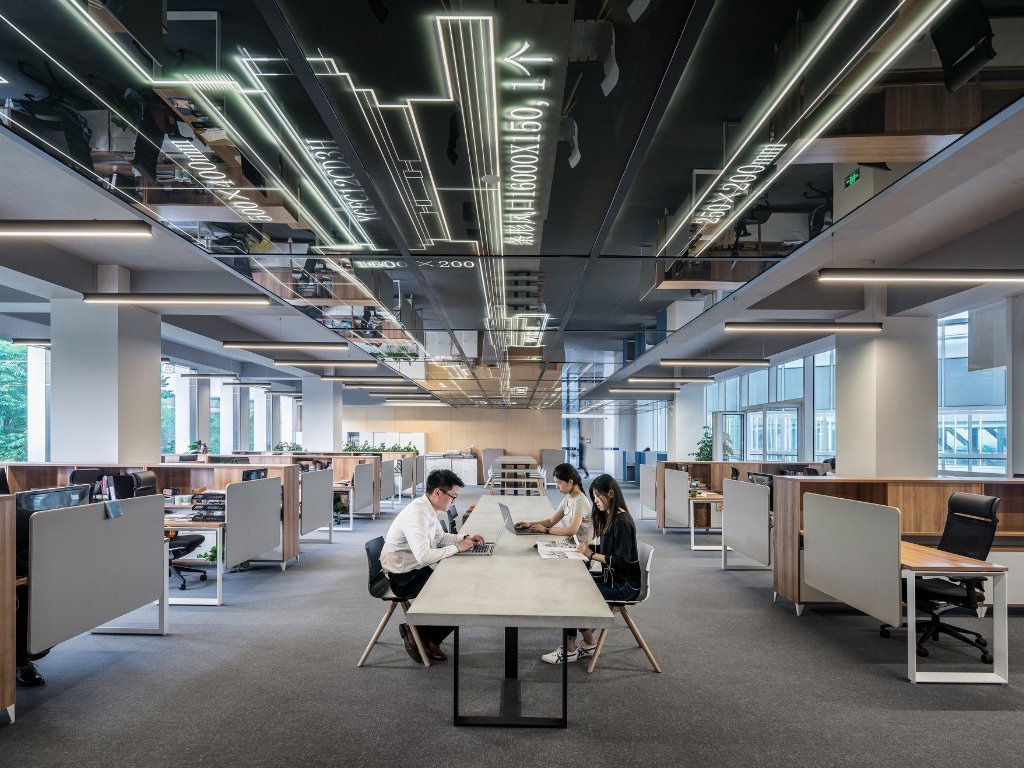 Herman Miller launches the inaugural edition of the Living Office Awards aiming to raise awareness of the importance of good workspace design.
The role of the designer as well as those of the facility or workspace manager is quickly changing.
Beyond just simple planning, designers are now part curators, scientists, and psychologists too, all carrying a high degree of understanding in the realms of business strategy, workflow and organisational design.
In response to the changing nature of the workplace, Herman Miller is launching the first edition of the Living Office Awards in the Middle East and Africa region.
The awards aim to raise awareness of the importance of good workspace design as a tool for companies to achieve their organisational goals.
They also intend to recognise designers and their firms for their contribution to workplace design, as a means of fostering creativity and collaboration with the A&D community.
The awards will be assessed by multi-disciplinary panel of judges
Christian Vasquez, Director of the American Institute of Architects Middle East;
Esra Lemmens, Ambassador APID;
Hani Asfour, Associate Dean at the Dubai Institute of Design and Innovation;
Janet McAvinnie, CBIFM – The British Institute of Facilities Management;
Kate Rube, Vice President, Market Solutions – The International Well Building Institute;
Lucy Bolton, Assistant Professor in Business Psychology, Heriot Watt University, Dubai Campus;
Chris Morley, Head of Design – Herman Miller Middle East and Africa.
Entry categories
Commercial Business – Workspace Design Award
This award recognises the exemplary use and implementation of integrated design, place-making and progressive practices among architects and designers, their collaborators, and their clients.
Winner receives 5000 USD to be spent on Herman Miller furniture plus two designers will get a unique opportunity to visit Herman Miller's National Design Centre in London and our state of the art manufacturing facility in Portal Mill, Melksham, UK.
People's Choice – Workspace Design Award
This award gives the public a chance to vote for their favourite workspace within the shortlisted projects submitted.
Employees, friends and families will be encouraged to select the design which best reflects the values of belonging, collaboration and health-positive working.
Winner receives a Herman Miller furniture sponsorship to refresh and optimise their workspace equivalent to 5000 USD worth of product.
The judges will rate each submission on the following themes:
Sense of Belonging – Building Corporate Culture
Me-time – Enabling focus work in an open space
Together – Supporting various forms of collaboration
Human-centred – Health-positive working environment
Stewardship – Environmental responsibility
To be eligible, projects must be from the Middle East and Africa region, which have been completed between 1 January 2015 and 31 December 2018.
Visit the official website for more information, including full terms and conditions, and to submit entries.
Entries can be submitted from 13 November 2018 to 5 March 2019.
The judges will shortlist entries in March 2019 and winners will be announced in April 2019.
About Herman Miller
Inspiring designs to help people do great things.
Herman Miller is a 100-year-old-plus company that places great importance on design, the environment, community service, and the health and well-being of our customers and our employees.
Our inspiring furniture designs, inventive technologies and strategic services help people do great things and organisations perform at their best.
The changing nature of work means the offices of today haven't evolved to accommodate new technology, different types of work activity or the expectations placed on workers.