Design events
The 2021 Golden Pin Concept Design Award announces 45 Design Mark winners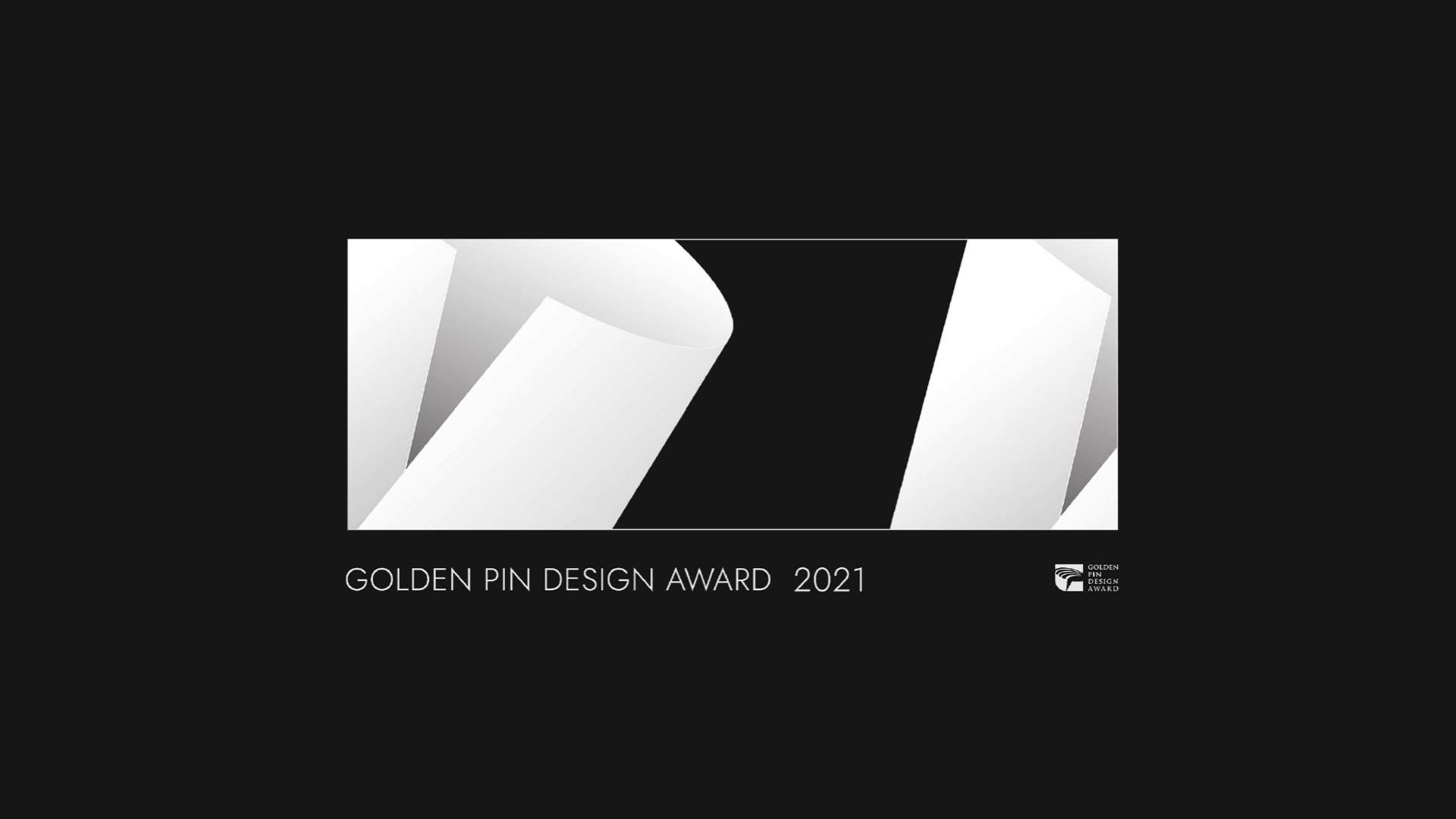 Winners include concept designs for the inflatable stretcher and prescription delivery services.
The 2021 Golden Pin Concept Design Award (GPCDA) announces 45 Design Mark winners from Taiwan, China, Japan, Norway, Malaysia, Australia, and India. All 45 winning concept designs are then progressing to the final selection and competing to win a share of the Award's TWD$1,200,000 (approx. USD$43,000) prize and coveted Best Design trophy.
Moreover, the organizer has collaborated with Farglory Foundation to present the "Farglory Award," the Special Award this year, which encourages designers to boldly pursue innovation in the field of architectural and spatial design. Three Best Design winners and the Special Award winner will be presented at the award ceremony held in early December!
A total of 4,965 entries were received for this year's Golden Pin Concept Design Award. After a round of preliminary judging in July, only 296 entries moved on to the secondary selection process. Then on August 4, the secondary selection jury convened online to choose the Design Mark winners.
The jury was made up of nine design experts with wide-ranging backgrounds to cover all four award categories — product design, communication design, spatial design, and integration design.
Of the 45 Design Mark winners — there are 18 in product design, 18 in communication design, 6 in spatial design, and 3 in integration design — 24 from Taiwan, 15 from China, 2 from Japan, 1 from India, 1 from Norway, 1 from Malaysia and 1 for Australia.
Each concept design team must now prepare for the final selection on September 14-15, where they will pitch their concepts to a jury of international design experts
The Highlights of the 2021 Design Mark Winners
Inflatable Stretcher is created by designer Yu-Hsin Wu (Taiwan), in the Product Design category.
Inflatable Stretcher is an emergency stretcher bag that integrates various medical equipment required for emergency and rescue procedures. It provides sufficient equipment for the rescuer to deal with the injured part so that the rescue process is more intuitive and systematic, and it helps to prevent the accident or injury caused by panic.
In addition, the inflatable stretcher is small and light. It can be used to rescue the wounded in various disasters such as emergency rescue and water rescue in various places, as well as to transport the wounded at homes, sports venues, and ambulances.
Ento.edu: Black Soldier Fly Educational Rearing Unit is created by designers Sha-Wen Liu & Sheng-Yao Wu (Taiwan), in the Product Design category.
This insect rearing unit is not just for food waste reduction but also for life education. The innovative design of Ento.edu optimizes the traditional methods of raising the decomposing insect, the black soldier fly, which at the larval stage can compost food waste, break down organic matter and return nutrients to the soil.
By utilizing space with their growth cycle and designing pathways optimizing their pupation behavior in one device, it can be placed in educational environments such as junior high schools and elementary schools, to nourish the next generation's knowledge about these amazing creatures.
Finger-tape: Braille Correction Device is created by designers Tian-Yi Chen, Chao-Jie Hu, Yi-Xuan Li & Xue-Nan Zheng (China), in the Product Design category.
The Finger-tape is a Braille correction device designed for the visually impaired. This product solves the problem that Braille's writing errors are difficult to correct. Through field research, the designers found that the error rate of Braille's writing is very high.
When people use the traditional methods to correct Braille, most of them are to pick out the wrong Braille by hand, which is more difficult to correct and may even cause paper breakage. Finger tape is a totally new solution to this problem by using a correction tape with a certain thickness to cover it.
Six buttons on the side of the Finger-tape allow the visually impaired person to write the correct Braille, and then press the front of the tape to reveal the correct Braille correction tape over the incorrect one.
Interested in who are the members of the jury of this year GPDA? Check out The 98 jury members of the 2021 Golden Pin Design Award are announced!
Naturally: Pheromone Traps Packaging Design is created by designers You-Cih Shia, Ming-Hsuan Huang, Xiao-Ting Zeng & Wai-Che Yang (Taiwan), in the Communication Design category.
Biological pheromones are one of the solutions to pesticide misuse. In order to raise public awareness of agriculture in Taiwan, the designers used moth patterns to design insect attractant packaging that targets 12 crop pest species.
It advocates replacing pesticides with bio-based pheromones and engages people to pay attention to the lands.
Nature Juice: Organic Juice Drinks Packaging Design is created by designers Ben Hsu & Wei Hou (China), in the Communication Design category.
In order to express that the raw materials used in the Juice are fresh and strictly selected, the designers have expressed the selection criteria of each fruit in the label design, indicating that the raw materials of each fruit juice have been carefully selected.
The package uses geometric patterns to describe fruit details. Bright and elevating colors deliver unexpected effects and unique styles.
The Balloon Catcher is created by designer Isaku Kaneko (Japan), in the Communication Design category.
Axe Man lived in a city inhabited by the Balloon people. Supposedly because the Balloon people found his gleaming blade terrifying, Axe Man was under constant surveillance by the Balloon Police. Nevertheless, Axe Man made the effort to be friends with the Balloon people. But one day, a Balloon person is murdered on a dark subway platform.
The stylish hand-drawn animation describes how axe-man tries to survive in a balloon-man society. It implies outliers may not be menacing to social norms. It's an imaginary fable about humanity.
Farmer Delivery: Breakfast Box Packaging Design is designed by designers Sin-Yeat Heng (Malaysia) & Zi-Han Liao (Taiwan), in the Communication Design category.
It uses breakfast boxes to promote ingredients from smallholders. Vivid and lively visuals encourage consumers to pay more attention to ingredients. Geometric shapes intuitively demonstrate nutritional balances. It's a vehicle to promote healthy diets.
Photosynthesis Protective Shell: Ultraviolet Slice Symbiosis Outdoor Space is created by designers Hsiao-Yu Sun & Chien-Hsun Chen (Taiwan), in the Spatial Design category.
Due to the greenhouse effect, the ozone layer hole gradually expands, and the amount of ultraviolet radiation increases, especially in countries and regions located between 30 degrees north and south latitude of the equator. This design will be based on Schuster Park in Queensland, Australia at 26 degrees south latitude.
The building envelopes and fiber optic tubes are filled with green fluorescent proteins; the size of the module opening and closing will be adjusted according to the absorption rate of ultraviolet light and can emit light at night like the installation art. It aims to solve the harm caused by excessive ultraviolet radiation.
Away from the Ground: The Bunker Rebuilding Project is created by designer Jyh-Luen Chen (Taiwan), in the Spatial Design category.
Based on Grass Mountain Bunker on Yangmingshan in Taipei, Taiwan, and its local history, culture, and hot spring, it boldly proposes architectural spaces around public baths and museum. It overturns negative impressions on bunkers to reimagine how to revive this heritage.
Prescriptions M+ is created by designers Designer(s): Chien-Chen Lai, Fang-Ping Hsu & Kai-Chu Li (Taiwan), in the Integration Design category.
Prescriptions M+ delivers chronic disease or controlled medications or vaccines to patients unable or inconvenienced to collect medicines at pharmacies because of limited mobility or special illnesses, reducing the workload of pharmacists and minimizing the risk of crowds and infections during the pandemic.
Prescriptions M+ integrates patients, hospitals, and pharmacists and dispenses prescriptions to various locations efficiently through delivery professionals.
Delivery helps patients and pharmacists with remote video when delivering drugs, ensuring that patients and online pharmacists correctly check and explain medicines to provide better Long-Term Care services during epidemic times.
SURVIVE is created by designer Siddharth UR (India), in the Integration Design category.
For rural India with limited medical resources, it designs a simple and easy-to-use stomach lavage toolkit. Its special design automates the process to minimize operations for timely emergency efforts.
Jury's Comments
Golden Pin Concept Design Award encourages designers to innovative, proposes creative ideas, and practically think about commercialization and applications. In the secondary selection, contestants can submit proposals to elaborate their design concepts.
Many finalists and winners this year are bold and experimental, says the jury. It's refreshing to see their solutions in response to current social issues and daily needs.
The jury prioritizes originality, experimental spirits, and new perspectives says jury member Chi-mei Chang. Even if creative ideas are not fully feasible now, the jury still evaluates if they are reasonable.
In product, communication, and spatial design categories, many entries this year, jury members Janet Fang and Ling-li Tseng point out, contestants are enthusiastic to offer solutions for minority groups, eco-friendly, and sustainability issues. They also see potentials for integrated design in the future and look forward to more entries in the coming years.
Curious to know more about the Golden Pin Design Award? Check out the winners of GPDA 2020.
About the Golden Pin Design Award Group
The annual Golden Pin Design Award is the longest-running international design award that celebrates products or projects expressly created for Chinese-speaking communities, offering entrants an unprecedented opportunity to prove their prowess in the world's largest market.
The Golden Pin Design Award Group is comprised of two international awards — the Golden Pin Design Award, the Golden Pin Concept Design Award — and the Young Pin Design Award for students in Taiwan.
The Golden Pin Design Award Group is executed by the Taiwan Design Research Institute and organized by the Industrial Development Bureau, Ministry of Economic Affairs. The Ministry of Economic Affairs acts in an advisory capacity.