Who we are
Exploring product trends, innovations, and connecting the design community on a global scale.
Founded in 2015 by Patrick Abbattista, DesignWanted is a design magazine born in the capital of Design, Milan (Italy)​, a ​one-stop resource for professionals, students and curious minds, aiming to empower Designers by providing them with the tools and knowledge for a conscious and sustainable progress of humanity.
We feed you daily with fresh content, insights, projects and reports about everything happening across the world of design. We seek inspiring stories by rising stars or experienced professionals, read through their words in our interviews to be at the forefront of the industry.
For this reason, we meet people where they are, we scout ideas where they're born.​ We partner with the main design ​events​ worldwide to bring you the best of the local scenes. Observing trends and scouting the most remote corners of the web: this is our daily routine.
But we might have missed your big story!
We love to read your insights, to see your new project, to hear your opinion, to discover your new work. Jump on our SUBMIT PAGE and show us what you got: our editorial team will check it out.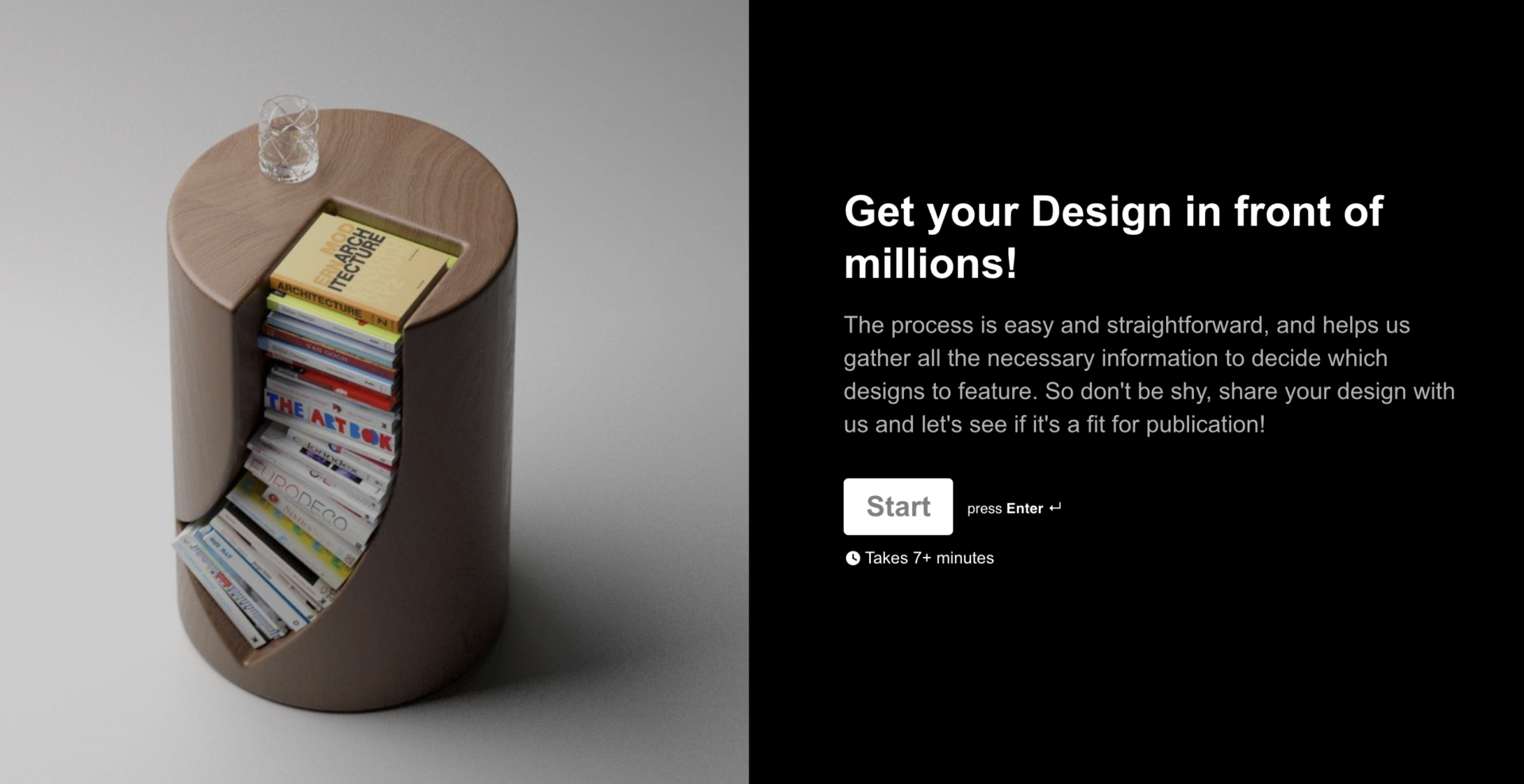 Design to us
For us at DesignWanted, it is more than aesthetics: design is a mindset to solve problems and jump hurdles
Quality design contributes to shaping a better world. It always has, throughout history.
Design is the concrete representation of how the human species evolves, works, plays, loves, thinks and, ultimately, lives. A quality product embodies different concepts, it's not just about creativity. It requires a combination of technical knowledge and imagination, deep research and planning, anthropological sensitivity and empathy, consistent testing and experimentation.
Consequently, DesignWanted's mission is to help making sense of the design world, supporting designers to improve their practice: we believe that the Product & Industrial design sector is the greatest representation of the evolution of human beings.
This is why we are here.
Rooted in the Design landscape, we share our guidance on what good design is, in order to enable designers to contribute to the progress of humankind on a practical and intellectual level.