Design
Industrial shipping containers inspired this concept pet carrier
Fountain Studio has come up with a playful pet carrier concept that hopes to alleviate the stress of travelling with your pet.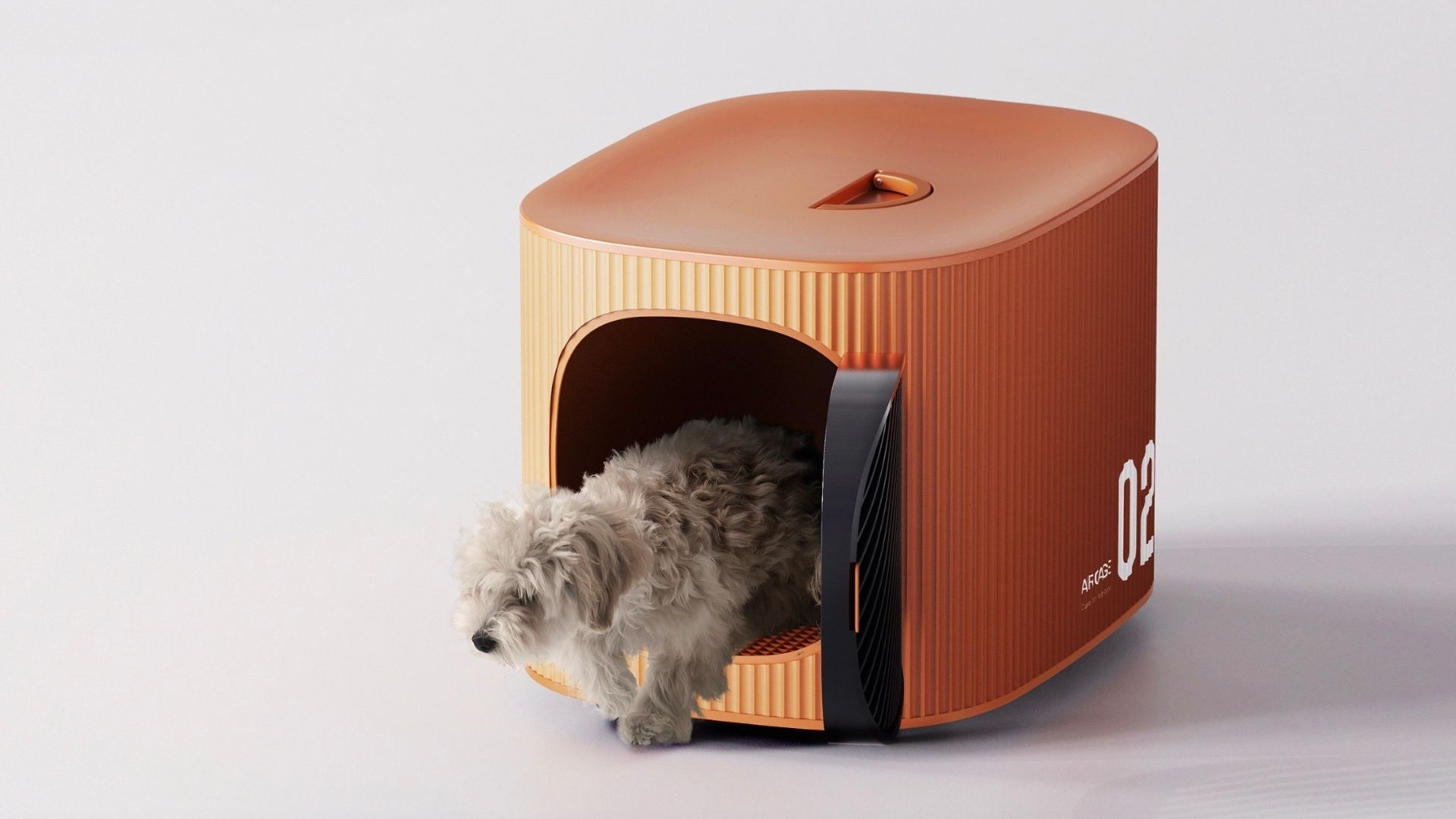 Designed by Su Yeon Lee and the Fountain Studio, the Air Cage draws inspiration from shipping containers, and as such features a ribbed casing made from what looks like polycarbonate.
The hard-form reference of the container allows the pet to feel safe inside a rough aeroplane and is perfect for preventing rough and tumble of turbulence.
Meanwhile, inside the carrier is a food bowl, water bottle and even a place for pets to do their business.
The final concept is the product of design scales, shapes and proportions through 1:1 prototypes. In the later stages of research and development, the design team added a handle.
The final concept enables the movement of dogs over 5 kilograms. At the heart of the pet carrier concept is accessibility for the consumer — the unit is designed as part of a rental service to make it as cost-effective as possible for pet owners to use.
Air Cage: anxiety-alleviating pet travel
The concept carrier by Su Yeon Lee is fitted out with the latest technology and features a camera monitor for owners to keep an eye on their pet friend during the entirety of their trip.
Meanwhile, a separate card-like device lets users see their pets in real-time, so even when they're separated, owners can ensure their safety, calming any worries they might have.