Furniture design
Peaches by Lara Bohinc for Bohinc Studio
Project selected among the 10 must-see exhibitions in the Alcova design district, for our DWalking guide dedicated to Milan Design Week 2022.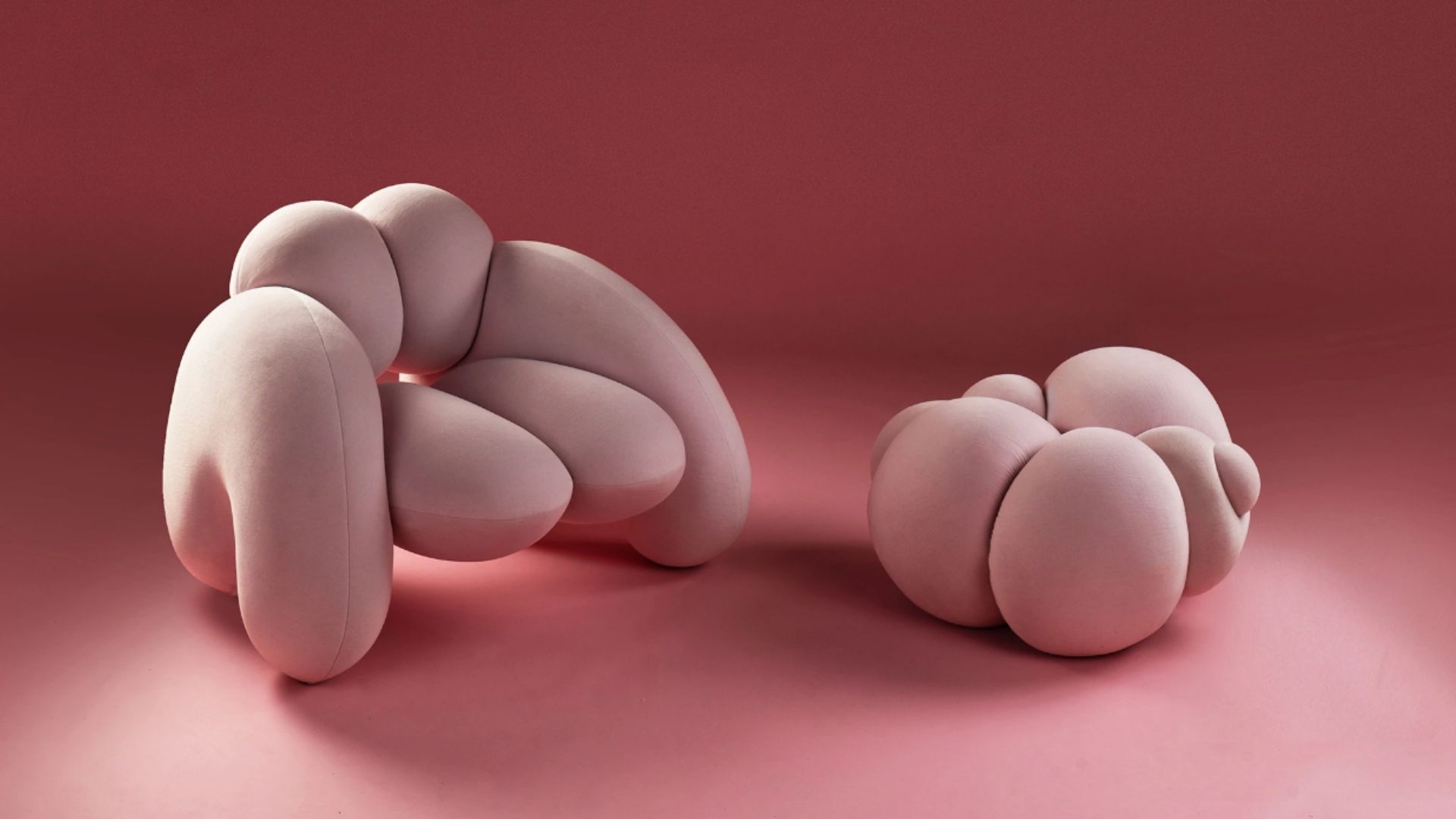 Download our DWalking guide (pdf, mobile-friendly) with all the info for visiting.
"The female form has always been a source of inspiration in art, photography and design but often with an unrealistic eye or as a response to society's perception of how the female body 'should' look.
I wanted the Peaches collection to be a pure and unabashed celebration of femininity and the female form, celebrating every curvy, voluptuous and fleshy detail"
says Laura Bohinc, founder and designer of Studio Bohinc.
Made of two armchairs and one pouf, the three-piece Peaches collection is handmade and upholstered in North London combining wood and steel as structural elements, which are later covered in a foam layer and soft wool.
The pieces of the collection recall "huggable feminine figures", with smooth volumes and soft curves inspired by bosoms and bottoms.