The Booca toy car is a board game (and a toy car)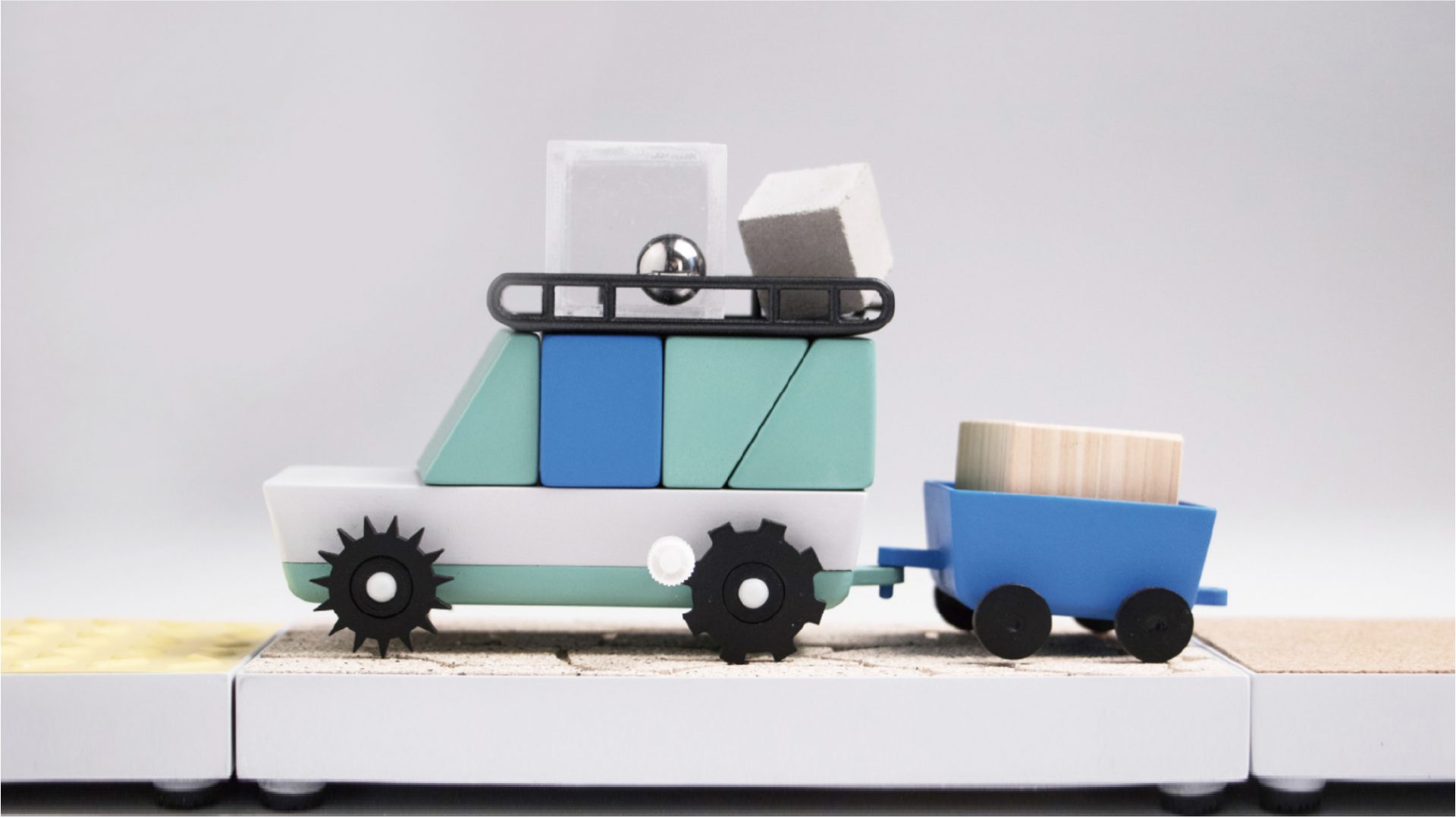 Featuring magnetic blocks and a diverse palette of materials, Booca is a hybrid toy car and puzzle board game teaching kids about the world around them.
Whether it's Barbie's controversial approach to diversity or a round-up of "woke" playthings that champion gender inclusivity, toy design is an area of design we will always return to.
Why? Because toys are the tools that children use to understand their environment. Every new shape, color, texture, taste, and sound is an opportunity to learn something about the world.
That's why, when we came across this set of building blocks that encourage creativity whilst exploring areas like science and construction, we wanted to share it with you. Called Booca, the prototype toy is described as a "puzzle-type" racing car, which children can build in various different configurations.
It combines the idea of a physical toy with the concept of a board game and includes the pieces to create a racing track that encourages children to play with the product in a particular way. The track is made up of different elements with characteristics that need to be considered for the player to travel on with their vehicle.
Curious to know more about toy designs, don't miss These toys ditch gender for a woke approach that we completely support.
Taking turns to draw cards, each individual is instructed to lay down their own unique track and select building blocks to create a unique car. Using their own judgment, the player must then choose between smooth tires or tires with ridges and what equipment they think will perform the best. 
The final step involves players determining the cargo capacity and trying their best to distribute the weight with consideration of their track's terrain. The cargo includes a block made from lightweight wood, a higher density cement and also acrylic blocks that change the vehicle's center of gravity depending on their placement.
Meanwhile, the surfaces include a stone-like element, with a raised and bumpy texture; a cork element, which has a flat but slightly rough surface; and two other plastic elements that are both smooth and have different measures of bumpiness.
The concept is aimed at young children (we're assuming toddlers) and aims to help children develop their creativity by encouraging experimentation and playfulness. Created using various rich colours, geometric shapes and attractive textures, Booca is admirably gender-neutral too—did we mention we have a round-up of toys on that? 
Find out more about toys that encourage creativity and experimentation, don't miss Cody Block introduces coding one block at a time.