Brand Story – Gufram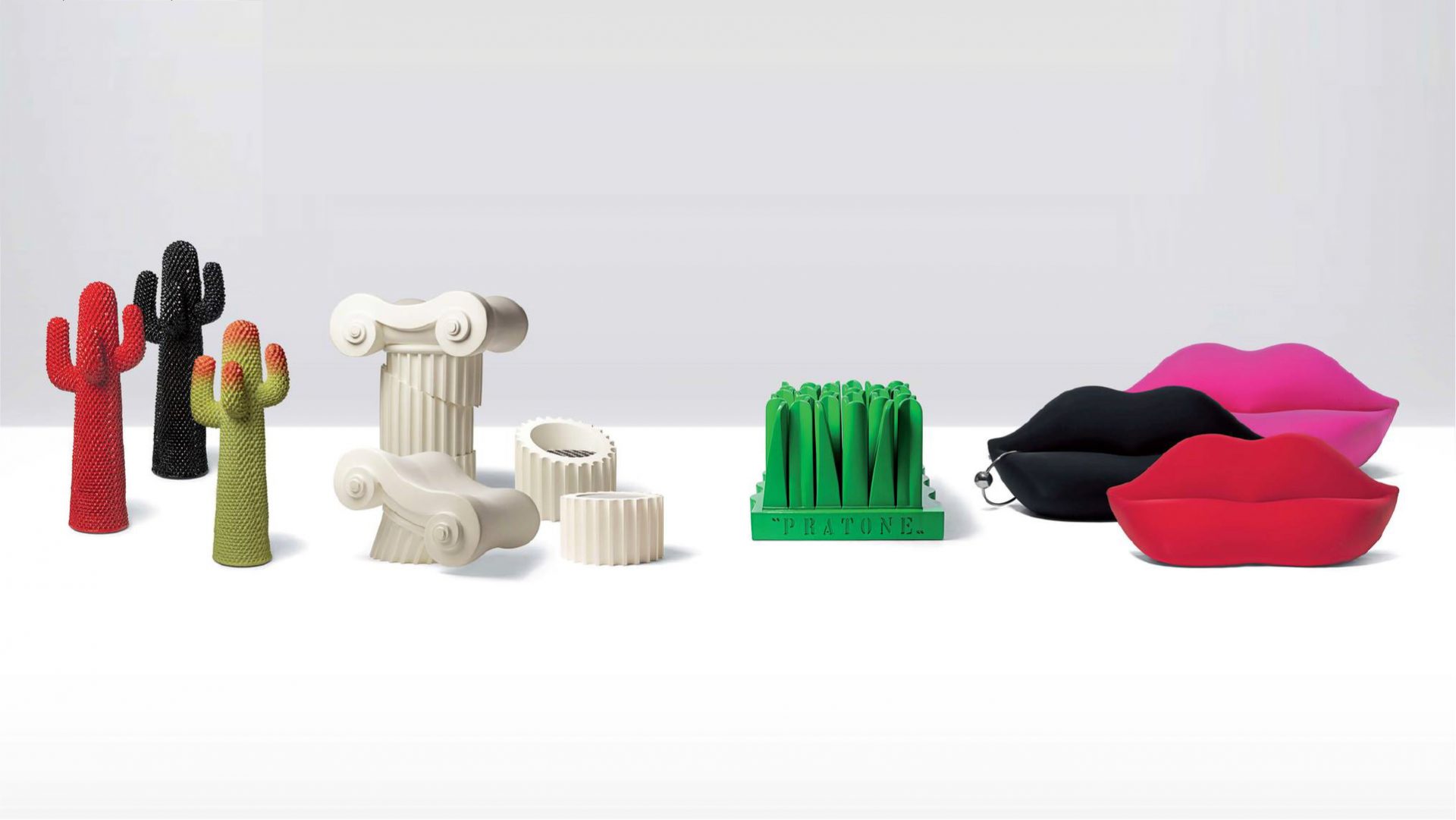 Founded by the Guigliermetto brothers, Gufram is the non-conformist Italian furniture brand that produces iconic avant-garde furniture since 1966.
Gufram, (an abbreviation of Gugliermetto Fratelli Arredamenti Moderni), began in Turin as a small artisanal shop with craftsmen specializing in upholstery, cabinet making, and furniture padding. Advances in highly durable and plastic insulating materials in the late 1960s, specifically polyurethane foam, allowed Gufram's creative vision to flourish.
Inspired by pop art and the radical Italian avant-garde movement that rejected traditional symbols and practices of design, Gufram was and still is an international brand that delights with subversive, explosive, and revolutionary design.
The design of 'Anti-Design'
Bocca, 1970
There is no Gufram design that is as iconic as the Bocca. Celebrating 50 years in 2020, the Bocca (or 'mouth' in English) was originally designed for a beauty salon in Milan by Studio65 for Gufram. Studio65, a group of then architecture students, were inspired by Salvador Dali's 1935 painting "Face of Mae West Which May Be Used as an Apartment". Taking further inspiration from American movie stars and pop art, the sofa came to represent mass media culture perfectly. Its sensuous form coyly alludes to 15-minute fame, vibrant glamour, and the mass-produced feminine form.
The secret to the sofa? Its two corners are slightly different – just like a pair of human lips.
Discover more of Gufram's iconic products, spot Pratone by Giorgio Ceretti, Pietro Derossi and Riccardo Rosso within our selection of playful designs!
MagriTTA, 1970
This armchair/sculpture by Sebastián Matta pays homage to the painting "Son of Main" by René Magritte and the Surrealist movement as a whole. The infamous green apple and black bowler hat are ever-present in Magritte's work – but in this piece? Not quite in the way one expects. Is it the apple that is wearing the hat? Or the hat that wears the apple? Matta plays with scale as well: is the apple as big as a hat? Or is the hat as small as an apple?
The fusion doesn't stop there: MagriTTA is a combination of the names Magritte and Matta.
Cactus, 1972, 2010, 2012
Don't be fooled, this cactus is not as sharp as it seems. Guido Drocco and Franco Mello are the design masterminds behind the pop icon Cactus Coat Rack. It hovers between solely sculptural or functional definition, indoor and outdoor, and ironicism and statement. The first edition (1972) was released in emerald. Since then, it's made reappearances in white, blue, red, black, and in a special combination for its 40th anniversary: green lime with sun-kissed orange tips.
Soap, 2014
Maurizio Cattelan and Pierpaolo Ferrari present Soap: the ever-functional, universal cleaner. Perfect for any-size home and all those impossible nooks and crannies, Soap promises fragrance, freshness, and freedom – just add water.
Wondering who took a bite? The teeth marks are from Maurizio Cattelan's fiancée.
Broken Square Mirror, 2017, 2020
New York design duo Snarkitecture partnered with Gufram to release Broken Mirror and Bench. Here, the concept of reflection is transformed from functional to art object, complicating the boundaries between direct form and function. The crack both shows its present surroundings and opens a portal to a new, outside world. The reflective surface is bounded by a soft, hand-hewn polyurethane, making each mirror unique. The usage of soft and hard materials effectively challenges perceptions of what materials 'should' feel like.
Ironically, Broken Mirror is not broken – it just reflects a different reality.
Curious about furniture that marked the history? Don't miss the story of the iconic Nanna Ditzel, the versatile lady of Nordic design.