Architecture
HKS designs places that heal, perform, care
From a one-man studio to one of the largest health-care architecture firms in the U.S., HKS is a story of genuine Texan entrepreneurship.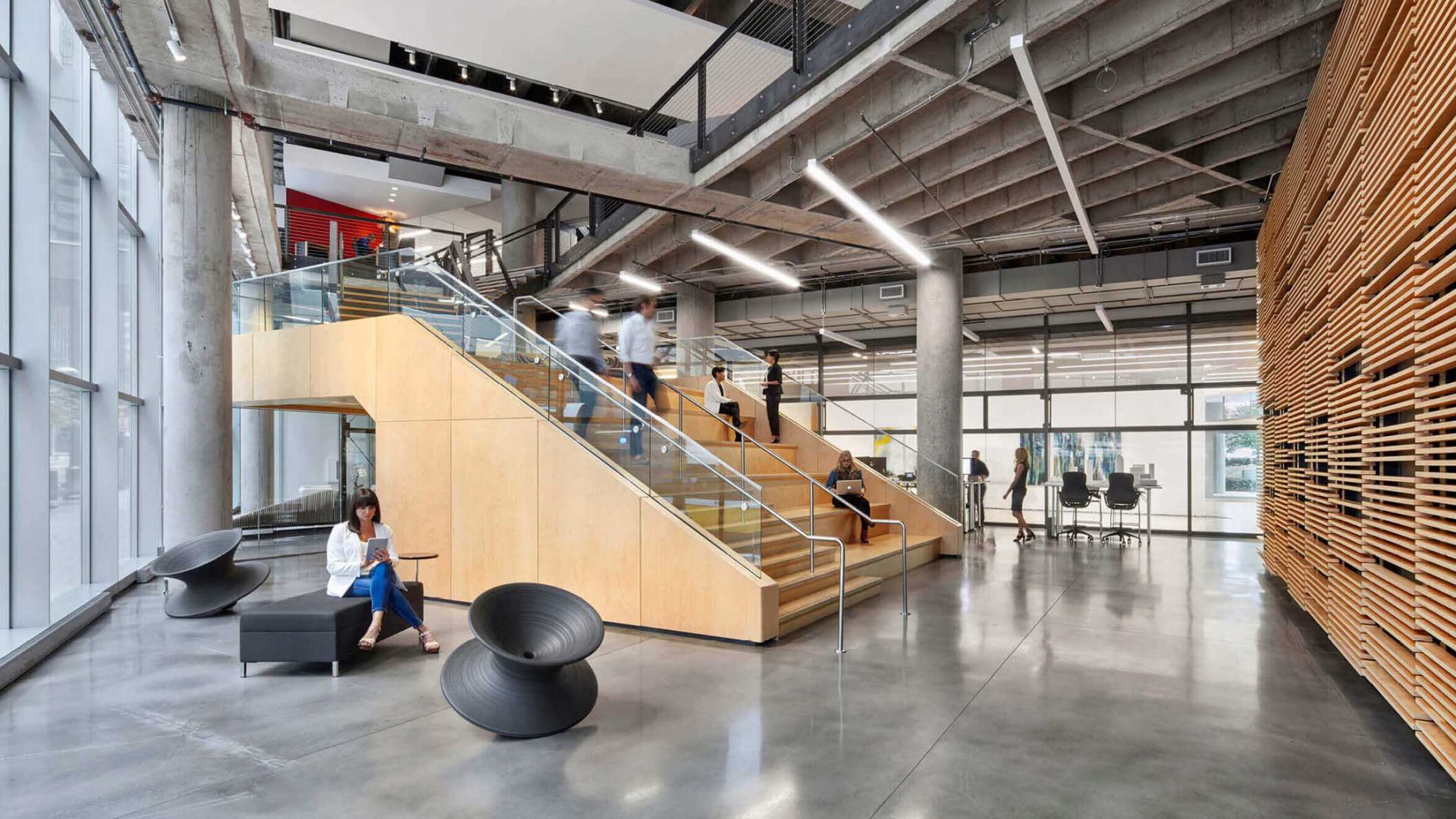 Harwood Knox Smith began his architecture journey in 1939 with a one-man studio office in Dallas, focusing on commercial and residential projects and high-rise office buildings.
By the late '70s, the practice diversified to include such sectors as educational and health-care, expanding into a firm of more than 1300 people in 23 locations around the globe.
Despite Smith's retirement in 1980, HKS kept growing into one of the largest architecture firms in the U.S., combining beauty and performance to create places that stand apart.
Smith's entrepreneurial, proud and independent Texan spirit underpins HKS' belief that design is a process of discovery fueled by research and thinking: located on the seventh floor of the Dallas headquarters, the HKS Lab is a dedicated place to physically create prototypes, test materials and experience tridimensional volumes.
ABC Cancer Center – Mexico City, Mexico
The American British Cowdray Cancer Center is one of the most renowned private hospitals in Mexico, with a 100 year old organization.
HKS, today one of the largest health-care architecture firms in the U.S., was selected to design for the foundation a comprehensive approach to care: completed in 2009, the four-story building features a combination of vision glass to enhance and frame views, taking advantage of the city skyline and at the same time preventing undesired views from the adjacent rooftops and filtering natural light.
Curious to know more about iconic architecture firms? Don't miss Brand Story – Perkins&Will.
Dallas Cowboys Stadium – Arlington, USA
Home of the Dallas Cowboys, with a volume of 104 million cubic feet, the Stadium is the largest NFL venue ever built.
Two monumental arches support the largest expansive retractable roof of its kind in the world: the structure forms a striking outline on the Arlington landscape, with sunlight reflecting against the metallic surface and a tailored lighting system for game nights, with the sloping glass exterior wall creating a luminescent glow.
Hefei BOE Hospital – Hefei, China
With a focus on patients' experience, the new Hefei BOE Hospital is an excellent intelligent healthcare facility, designed to connect people to high-tech design through simple and clean lines.
Large windows to take advantage of natural light, gardens, and views, and an interior design that continues this language with natural stone walls, providing warmth through texture and colors, for an architecture that incorporates gardens from the roof to the ground, sustainably connecting indoor and outdoor.
Royal Arena – Copenhagen, Denmark
The Royal Arena was designed together with 3XN to be a growth catalyzer for the entire Copenhagen district and to attract international spectators: highly flexible and multi-purpose, the undulating wooden structure encourages liveliness and activity when the building is not in use, through a variety of public spaces.
U.S. Bank Stadium – Minneapolis, USA
An asymmetrical, angular, unique building to reflect the culture and character of Minnesota: an iconic shape that sticks out into the strong and diverse Minneapolis architectural landscape.
Transparent, open, and modern, the U.S. Bank Stadium offers an unparalleled fan experience, while driving the economic development of the neighborhood.
Find out more about American architecture firms creating outstanding projects worldwide, don't miss Brand Story – NELSON Worldwide.