This is the rhythm of the light – Meet the crowdfunded Brightly Light Toolkit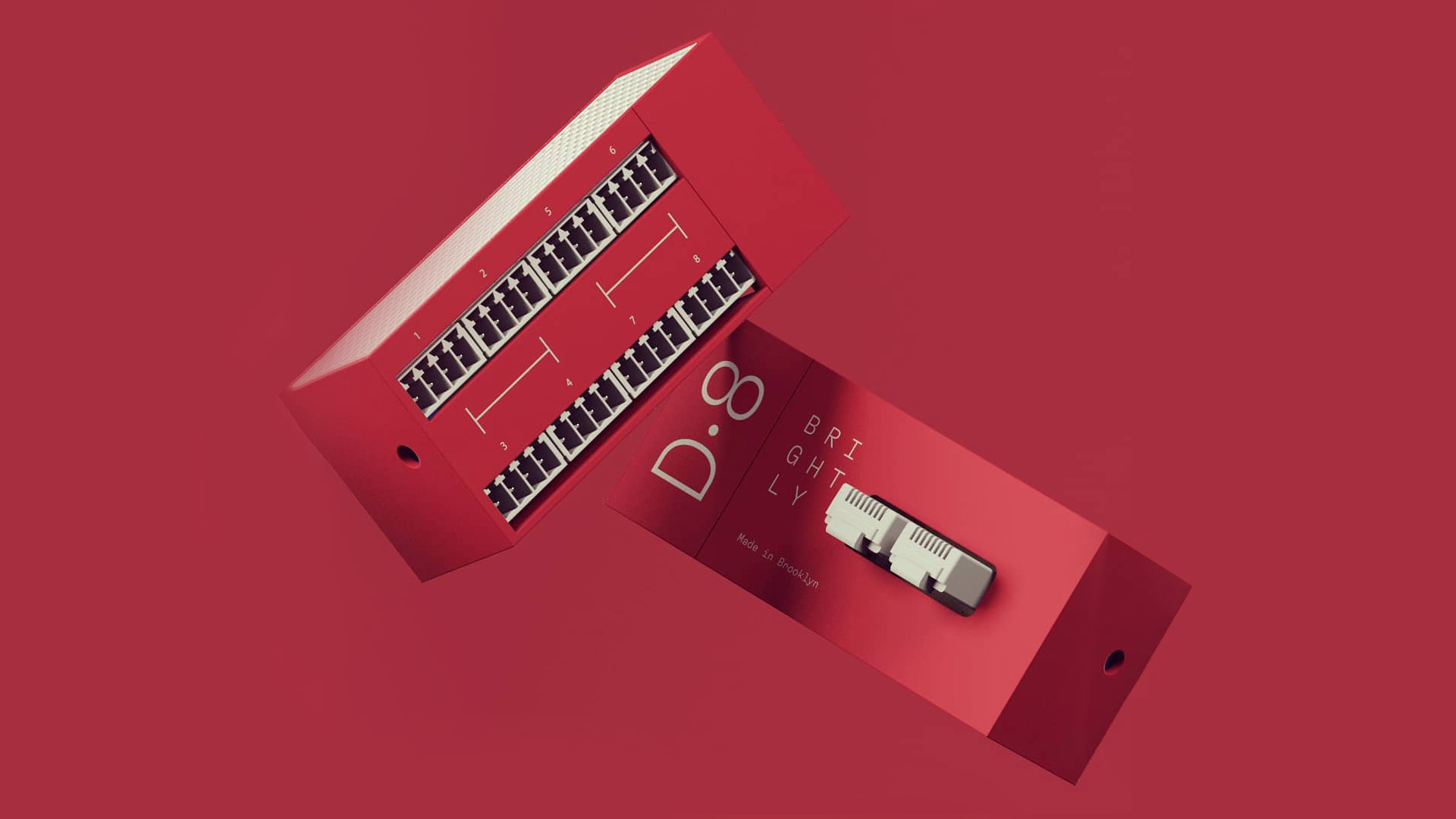 A modular, interactive and project-ready fixture collection, the Brightly Light Toolkit is made for casual light lovers and industry pros.
You might think creating light installations is hard, and sure, if you want to illuminate a stadium it's going to take a little work. But thanks to technology and a gadget called Brightly, the skills it takes to make light magic are a little easier to grasp.
Equipped with programmable LEDs, the Brightly toolkit is a modular, interactive light toolkit made for everyone from casual light lovers to industry professionals. It's basically a series of modular controllers that connect to various sources, allowing users to easily dictate rhythms, patterns and colour.
From bedroom vibes to interactive art or mainstage showstoppers, Brightly aims to bring light to creatives of all kinds, and in a way that's quick to understand. A built-in pattern engine brings colors to light without the need for a computer or mapping software and users can choose from an extensive library of FX and customize color palettes and animations, mapping up to 64 individual segments and integrating them into live performances or interactive installations.
What's inside?
All maintaining a minimal aesthetic, framed in a sharp-shaped box with a bright red cover, the module controllers can be assembled together by your choice and according to the light show you want to create.
The Brightly suite consists of a powerful Light Driver, flexible breakout system, mobile and desktop apps, and a project-ready Light Collection. Inside the Light Collection are 0.5 m and 1m RGB light fixtures and a connection kit that lets you build anything you can imagine.
The Brightly Driver module comes with everything needed to control light setups, including a USB-C port, ethernet port, and plug-in ports for direct connection to the modules. These modules include a D8 breakout with eight 4-pin screw terminals (5V/7.5A), an XT60 power input, and per-port LED indicators. There's also a smaller R4 breakout with four screw terminals, an L8 breakout equipped with 8X RJ45 ports, and a "tap" board that provides signal correction for SPI clocked and clockless LEDs.
Intuitive design
More than just a hardware toolkit, Brightly also includes a comprehensive set of intuitive desktop and mobile apps that make it easier for users to set up complex installations. Available on Windows, Mac and Linux devices, "Brightly Control" lets you save presets and manage fleets of devices.
Meanwhile, "Brightly Remote" lets you control the toolkit directly from your phone, putting the creative potential of the driver's pattern engine and session recorder in the palm of your hands. With just a few taps, it's possible to customise FX, map creations, play recordings, save and share profiles, record sessions and create playlists.
Curious to know about other ways lighting design is made easy? Head to Nanoleaf are smarter lighting products with a playful design.
The team behind Brightly
Brightly is a New York based startup founded by Barak Chamo, and Nick Wallace, both multidisciplinary designers and recent graduates of NYU's Interactive Telecommunications Program (ITP). They met whilst studying when they developed a passion for light and interactive installations before starting development on the Brightly Interactive Light Toolkit.
"As we gained experience afterward working on our own creations, as well as commercial light installations, we became frustrated with the limitations and barriers to entry of current products and platforms," the duo said.
"As creative technologists, we are passionate about making technology accessible to all artists and creatives — a canvas rather than an obstacle. So, we set out to make a new interactive light toolkit that will let you do just that: make light your canvas!"
Together, the pair make up Polytronic Engineering, which has launched the Brightly Interactive Light Toolkit on Kickstarter, with pledges starting at $199 for the Basics Kit, which includes the Driver module, D8 breakout, and USB cable. For those seeking more challenging light setups, there are other, more advanced kits available, with the max being the $1,999 Big Baller kit, which comes with every breakout module and a choice of connectors and light options.
Designing beyond the product
Having already surpassed its goal of $25,000 and hitting the $40,000 mark, Wallace and Chao have opened the Brightly Academy, designing beyond the gadget and building a community of light fanatics. Currently in the works are in-depth tutorials, complete project files and a series of masterclasses with creative artists, designers, and creative technologists to help users make the most out of Brightly in any workflow.
Discover other designers combining cutting-edge technology with lighting design, don't miss Chasing elegant bubbles of light with Moooi.