Design
Buda Ball: a stress-relieving, levitating sphere designed by Flyte
Buda Ball is a magnetically levitating sphere that floats and rotates hypnotically in an invisible magnetic field, creating a soothing, time-stopping visual experience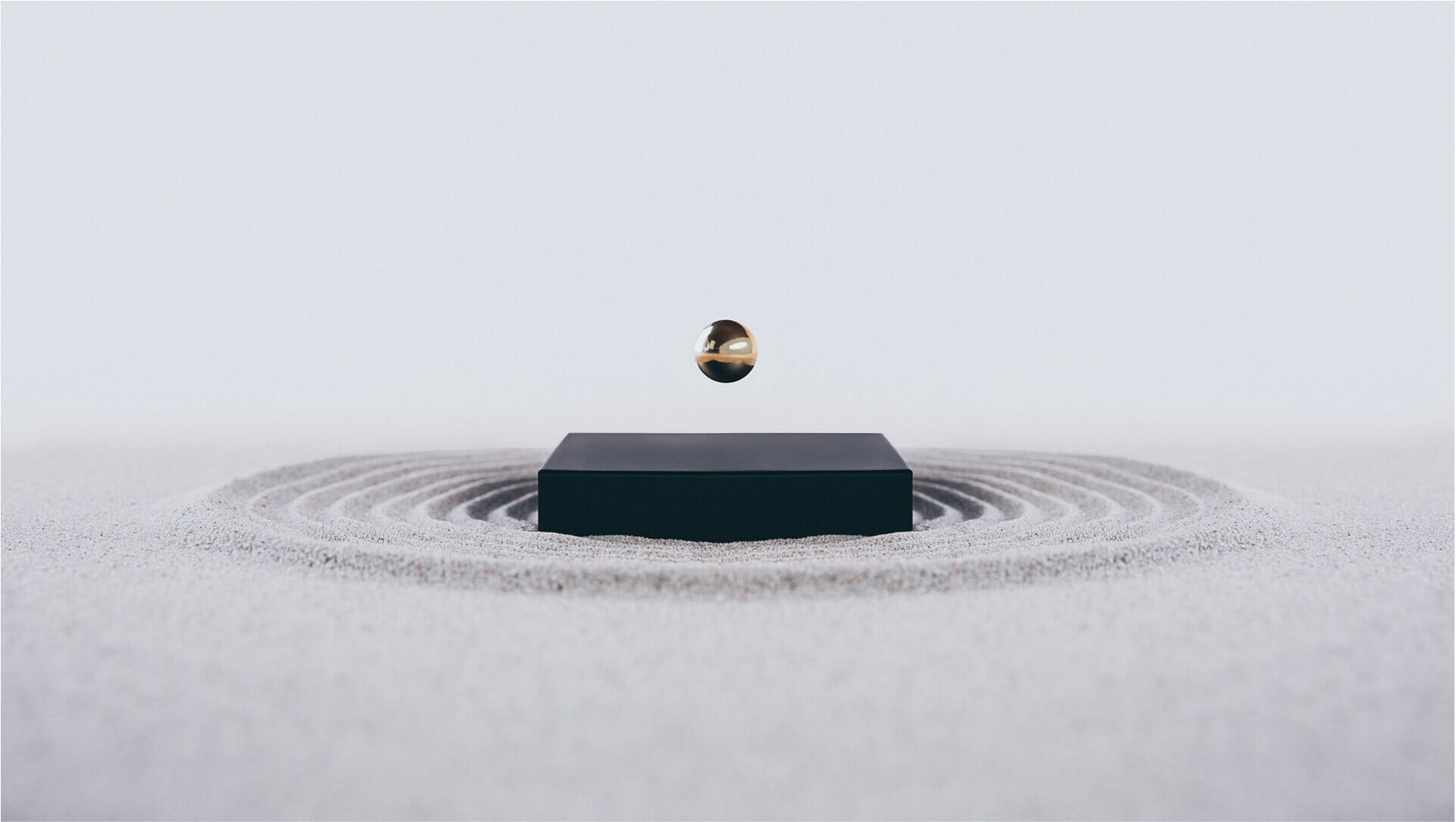 In stressful and turbulent times like these, it is of great importance to relieve your stress and anxiety levels in order to maintain your inner peace. Buda Ball represents a fusion between art and science, a unique design object for the modern Zen environments.
The team behind Buda Ball conducted thorough research and experimenting to see whether our minds can change the perception of reality through meditation. They wished to see if our brainwaves could be used to control the levitation of a floating chrome sphere.
That is how the concept of the Buda Ball was born. It is a free-floating, levitating sphere, resembling a drop of water suspended in the present moment, as a time-stopping illusion.
The minds behind the Buda Ball – Flyte
Flyte is a Swedish, Stockholm-based design and innovation company that created the world's first levitating light bulb. They go through the design process with a passion for minimalistic design combined with premium magnetic levitation technology.
Their collection of gravity-defying lights and standalone products is an intersection of art, technology, and minimalistic design and is a true testament to lofty design. Apart from the highly appraised levitating light bulbs, Flyte designed Lyfe, a levitating planter, and Story, the world's first levitating timepiece. 
Materials & Techniques – Metal & Wood
In the design process of the Buda Ball, Flyte wanted to incorporate high quality, natural materials, sourced from the best quality suppliers all around the world. The Buda Ball features a 20mm metal sphere that levitates against a 110mm wooden base.
The advanced levitating technology behind Buda Ball allows placing the base horizontally as well as vertically, to position the piece either on a table or even mounted on a wall.
Style & Aesthetics – Minimalistic, refined and visually satisfying design
The Buda Ball is a minimalistic, mini-art installation for visual meditation: a daily reminder to take a deep breath, and calm your mind. The Flyte design team found inspiration in the Zen teachings of Buddhism, with emphasis on mindfulness and meditation.
The design of the Buda Ball is subtle and noble, with a powerful purpose. Its colors and design aesthetics adapt to any space decor, offering no distraction from your meditation.
[ Read also Mendi: Real brain training – anytime, anywhere ]
Setting up the Buda Ball requires patience and focus, and is like a lesson in meditation 
The Buda Ball finds its center gracefully residing on a magnetic field, counterbalancing the forces of gravity. Designed to remain balanced in perfect composure, it appears to be almost weightless, offering a unique soothing and calming experience by watching it float in the air.
Design memento – The Buda Ball is a floating, unique decorative innovation that brings out your inner peace
This year, we have learned that maintaining a clear, peaceful mind led by positive thinking is crucial for getting through turbulent and stressful times. Buda Ball offers you to take a moment for yourself, to center your thoughts, and to take a deep breath. 
The writer's comment – "Buda Ball is incredibly satisfying and calming to watch"
This unique innovation and its visual gap created by the magnetic levitation technology are so mesmerizing and unreal, that it almost looks like an illusion. After you let yourself go and focus on the levitating ball, you can almost feel all your worries and shoulder clenching thoughts float away.
[ Read also PICO: A garden in your palm ]