Design
Buster + Punch – the home fashion label disrupting the design world
What started as a side-hustle in a garage in East London has fast become one of London's most exciting homeware brands, with an unmistakable rockstar edge.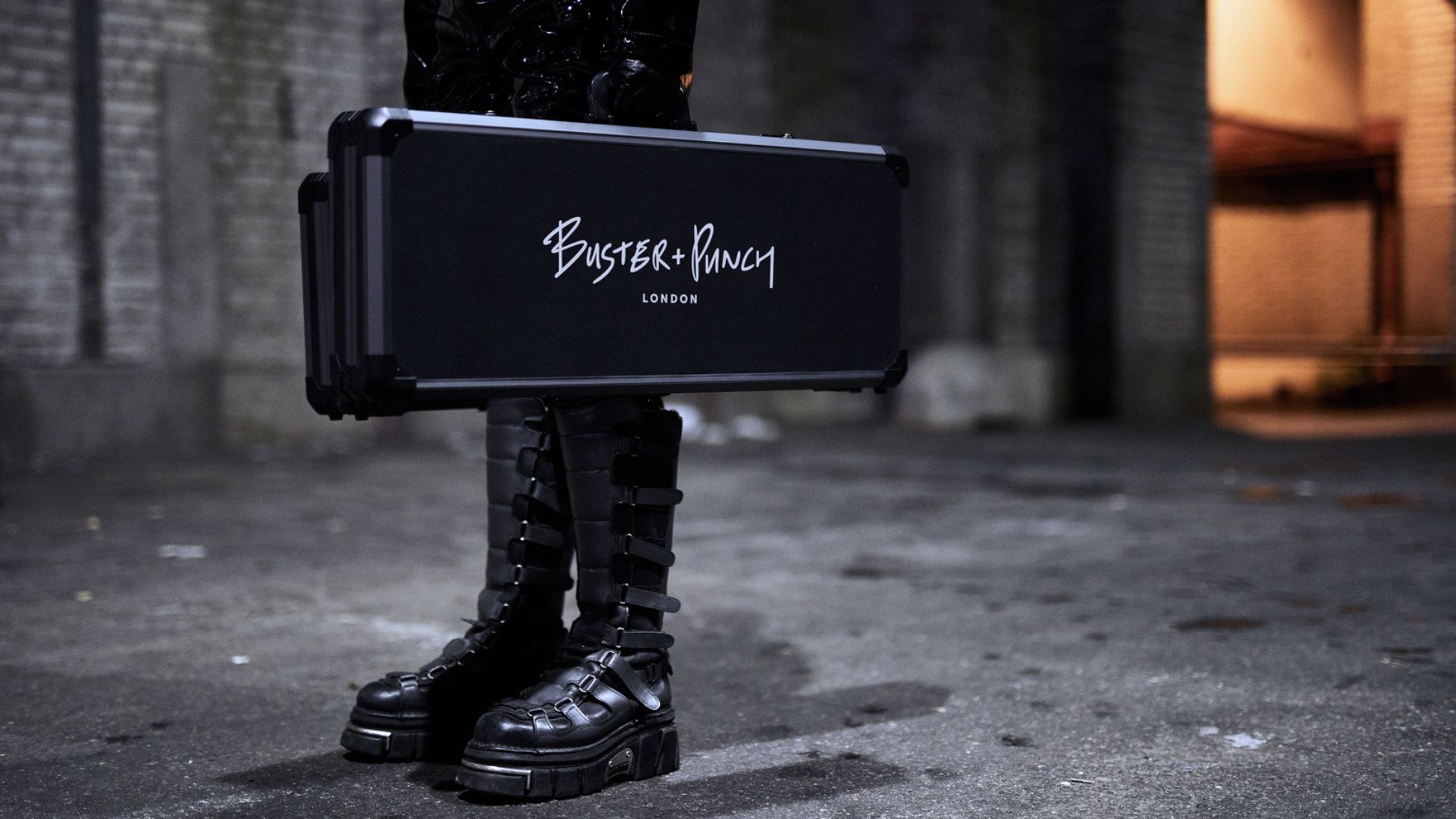 Synonymous with industrial style, Buster + Punch has made a name for itself crafting a wide range of home and lifestyle designs with a distinct edgy aesthetic.
The label was founded in 2013 by renowned architect, Massimo Buster Minale who was making custom motorbikes for London's rockstars in his spare time.
Inspired by the capital's energy, and his frustration at not finding the fittings he wanted for his architecture projects, he began transforming functional everyday fittings into extraordinary home details.
This eventually resulted in an innovative, custom-engineered lighting collection, from which a very strong aesthetic began to take root, doing away with the lightness of Scandinavian minimalism and opting instead for a darker, grittier artistic direction.
Today, decorative opaque glass globes, lightweight spun metal, solid metal knurling and unique rough casting are some of the details that define the London-born brand.
"Buster + Punch has always referred to itself as a 'home fashion label', which means that our aesthetic doesn't just cover interior products or spaces but extends to our content, branding, language and even the energy we try to channel," says Minale.
Buster + Punch references the attitude and pace of a fashion brand, fused with the vibrant energy of Britain's capital; where you can find its new showroom in the heart of London's Shoreditch.
And, while Minale's attention to detail and subculture spirit continue to define his brand, he's happy to collaborate with selected individuals from street artists, musicians and designers, to world-famous brands like Rolls Royce and Harrods – a union which saw the introduction of the Rockstar bar, ornamented with treasurable woods, lustrous silk quilting and 24-karat gold hardware – each partnership looking to create a talking point within the home.
"At our core, we are original thinkers, and obsessed with metal detailing and the exciting atmosphere they bring to a space.
We always start a home or space from the small touch points and metal fittings first and then work outwards, which is more in tune with how an industrial designer would tackle the subject of interior design – in short, it's reversed".
"This year we are particularly interested contrasting textures, so we are exploring a lot with rough-cast metals; something that spills over into our newly finished London Showroom, showcasing lots of hard, clinical stainless steel fins, contrasted by primal oversized curves and rough-textured marmorino plaster."
"This physical aesthetic also runs into our new digital campaign called 'House of Buster + Punch', which is an animated doll house on robot legs.
Each room is inhabited by real-life talents, including rappers, pop stars, dancers and social media influencers."
"The campaign showcases the fact that our aesthetic doesn't just sit within physical walls but extends to your phone, tablet, laptop.. through short-film, new music on Spotify and digital discovery.
I would call it an exploration of the unique Buster + Punch energy, rather than an aesthetic."
More recently, Minale tapped the talents of LA producer Travis Barker to create the Skull Collection of homeware items.
Barker, who is best known as the drummer of pop-punk band Blink 182, designed the collection for Buster + Punch with the aim of bringing a motif that is common in tattoo and skate culture into interior design.
The drummer teamed up with Buster + Punch after he asked the brand to kit out his Los Angeles music studio with hardware and custom light fixtures three years ago.
The pair hit it off thanks to a shared love of architecture and design, with both refusing to conform to one area of creativity.
The Skull Collection includes necklaces, lights, candle holders, cabinet knobs, door stops, and other accessories.
As Minale tells it, Buster + Punch grew out of an urge to inject these very boring types of home fittings with the lifestyle element he knew so well from motorbikes, fashion and music.
Back when he was working as an architect, he would escape the daily frustrations and slow turnaround of projects by tinkering around in his garage, working on custom motorcycles; fast-moving creative endeavours, informed by quick decisions and design iterations that rely on hands-on skill and craft.
"I was working as an architect by day and making custom motorbikes by night.
In a garage in Shoreditch, East London, I taught myself how to transform stock vintage motorbikes into one-off customs," he tells DesignWanted.
"I made all the parts from scratch and started selling my motorbikes to London's most notorious.
Being an architect, requests soon turned from motorbikes to home fittings, and I set about making everything from door handles to toilet roll holders."
With a growing fanbase, the brand's mission remains true to its heritage – to recreate home items and detailing into something original, unforgettable, and impossible to imitate.
The brand crafts a wide collection of home and lifestyle designs, from lighting and furniture to hardware and accessories, using solid metals, cutting-edge engineering and the precision of the human hand.
Buster + Punch is best known for the way it diamond-cuts its rare metals with a knurled pattern synonymous with the motorcycling world.
This signature style gave the brand its unique look and aesthetic, established as early as its debut collection, Hooked, which was conceived as an exploration of ''the darker side of life''.
The brand expanded and incorporated more materials and processes; the burnt rubber of a Harley, the knurled grip of a volume knob and the sensual touch of quilted silk, which inspired solid brass light fittings, whisky bars, luxurious wingback chairs, limited-edition customised motorcycles and jewellery.
The collections that followed helped build on the rich, immersive brand world Buster + Punch is known for today.
They include collections like the Heavy Metal range, for example, and a series of candle holders made from solid metal steel and its pioneering Electricity, a range of solid metal light switches & dimmers finished with solid penny buttons.
Other collections, like the Caged series, take advantage of LEDs' versatility to create a striking lighting design.
Inspired by the City of London's steel skyline, the architecturally designed, modular lighting solutions take the simple box light design and transform it into extraordinary building blocks.
Its lighting collections are created with customisation in mind – to be hung in a linear procession, as a cluster, at staggered heights, or to create a dramatic chandelier on a massive scale.
Its lighting ranges typically feature the BUSTER BULB, which launched in 2015 – as the world's first designer LED bulb of its kind.
"The aim was to provide an energy-efficient alternative to the traditional bulb that wasn't just eco-friendly but also aesthetically beautiful," explains Minale.
"in 2017 it was awarded the GOOD DESIGN™ award for its design, energy efficiency and functionality. Inspired by the Edison filament bulb, the teardrop-shaped glass shell houses a resin light pipe, creating a crisp, clean quality of light."
Fast forward to today and, while its collections are expanding at an exponential rate to cover not just products but entire rooms like bathrooms and monolithic bespoke handmade kitchens, the remit of the brand and its charismatic founder remain the same.
To stick to its principles of precisely engineered pieces, with superlative function and quality, and in the words of Minale himself; "Reinvent forgotten home fittings into the unforgettable."