Architecture
Carlo Ratti's floating spheres will show how much CO2 trees capture at Milan Design Week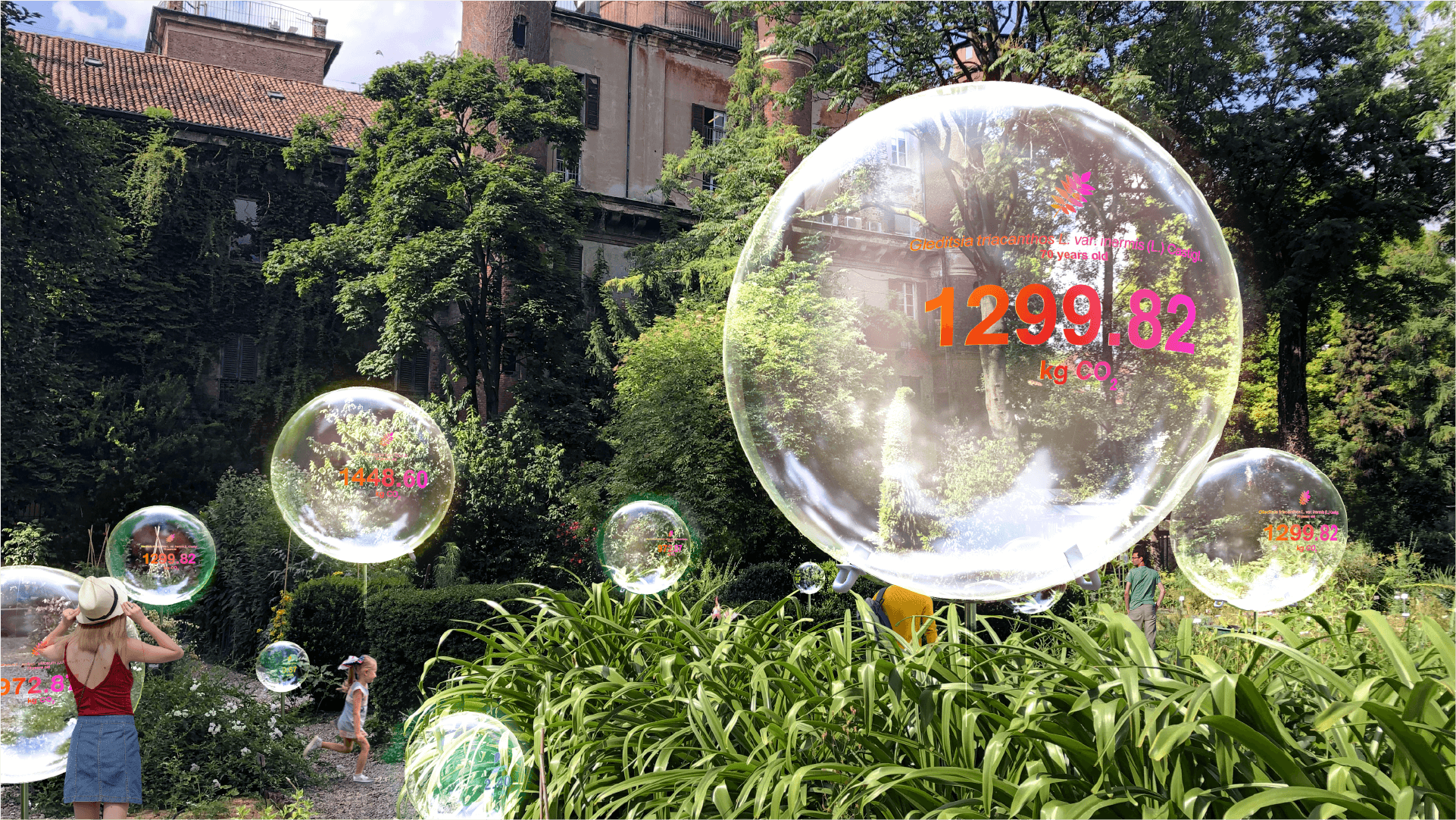 'Natural Capital' is a walking data visualisation located in Milan's Brera Botanical Garden.
This isn't the first time international design office CRA-Carlo Ratti Associati has worked with energy company Eni to explore new sustainability paradigms during Milan Design Week. Last year, they collaborated on 'The Circular Garden' – a Gaudi-inspired garden featuring arches made from mushroom mycelium, and now this year they are focusing on trees.
Returning to the city's 500-square-meter Brera Botanical Garden, the duo is exhibiting 'Natural Capital', an installation of floating spheres to show the role plants play in producing oxygen and capturing CO2. The installation aims to be one of the largest data visualizations ever produced to showcase the importance of trees in a sustainable world.
At the entrance to the garden is a giant sphere, which represents the amount of CO2 produced on average by the human body every year. Meanwhile, a series of floating bubbles project the amount of carbon dioxide their corresponding trees can capture and store during their life cycle.
The contrast between the sphere and the floating bubbles suspended among the branches illuminates the fundamental role that plants play in guaranteeing the planet's health and limiting global warming. The comparison allows visitors to understand the symbiosis between humans and nature: the former produces carbon dioxide, the latter stores it.
Interested in the work of Carlo Ratti? Don't miss The future of mobility in a 'senseable' city – Interview with Carlo Ratti.
"We are all aware of the positive role that plants and forests play in absorbing CO2 but how can we better elucidate this connection?" asks Carlo Ratti, founding partner at CRA and professor at the Massachusetts Institute of Technology.
"Natural Capital aims to experiment with a new design medium, turning data visualization into a tangible, spatial experience, bringing the natural and the artificial worlds a little bit closer together."
The installation continues CRA and Eni's collaboration in exploring new ways to achieve a circular economy and forms part of INTERNI's 'creative connections' exhibition. Together, they are presenting the Natural Capital installation during Milan Design Week 2021, which runs from September 4 to 12.
Stay updated about Milan Design Week 2021, follow the events on Milan Design Week.