Design
Collin Velkoff – Futuristic design through sculpture and materiality
The cross-disciplinary artist and designer Collin Velkoff creates unique furniture, focusing on sculpture and exploring combinations between industrial methodologies and materials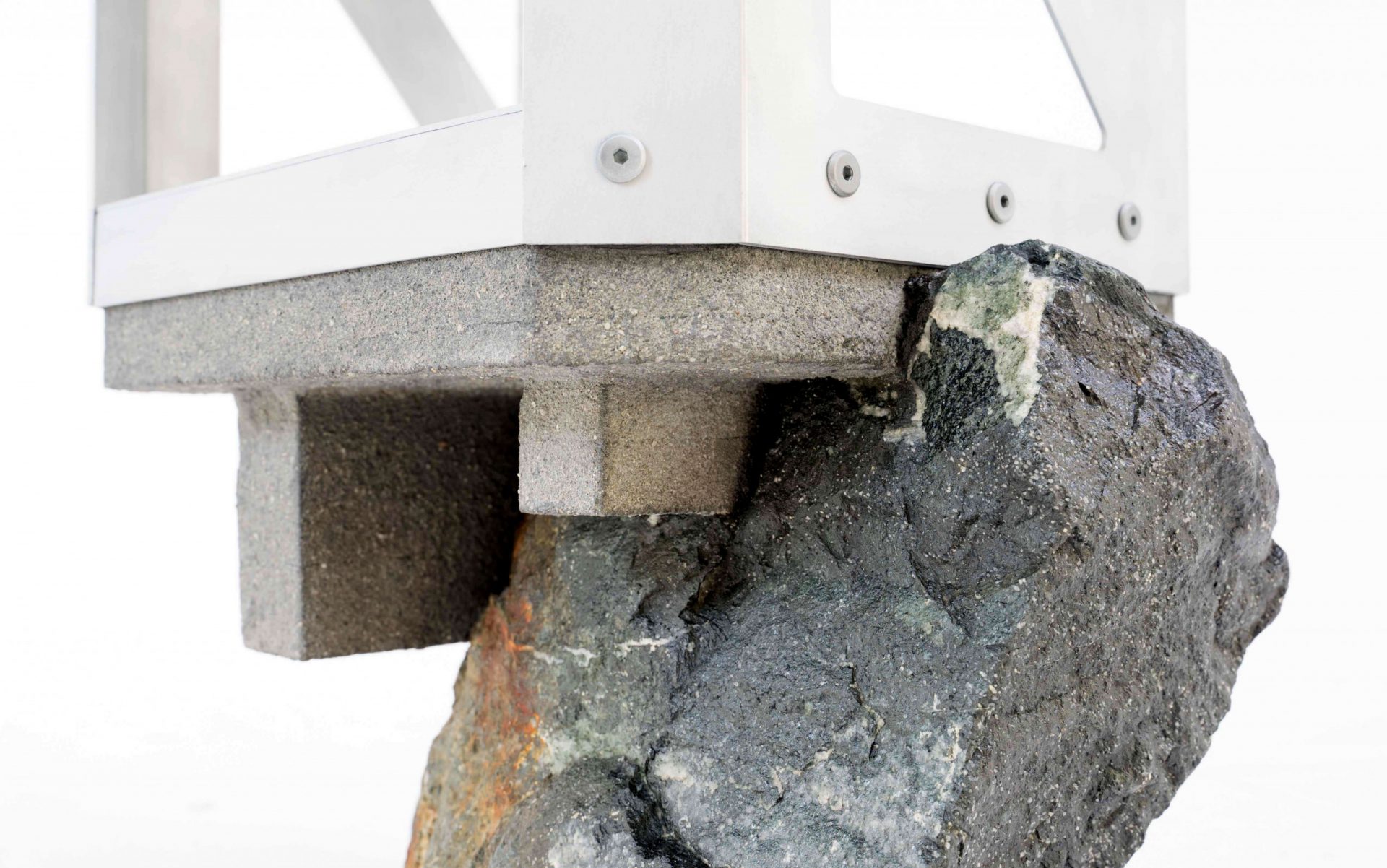 Collin Velkoff is a multidisciplinary artist and designer from the United States, trained in furniture and product design at Pratt Institute in Brooklyn and Aalto University in Helsinki. Currently, he experiments and creates with his own hand in his own studio in Nürnberg, Germany.
Drawing inspiration from science fiction, archeology and architecture, his work is primarily focused on sculpture and its role within the design, while exploring the combination of industrial methodologies and materials with organic languages. Aiming at generating a narrative through the creation of objects, Collin Velkoff designs and develops new languages of creation and projects, based on careful research, experimentation and knowledge of materials.
The designer recently took part in Dutch Design week 2019 at Isola Design District Unlimited Design, presenting its last work Foreign bodies: a collection of furniture and lighting inspired by the satellite Sputnik, the first man-made object launched into space in 1957, and all the following celestial objects were created to explore and discover our universe.
What is your background and what moved you to do what you do?
Collin Velkoff:
"I am originally from the United States and started my career by attending art school at Pratt Institute in Brooklyn, New York. I began my undergraduate program with the thought of becoming either a painter or a sculptor. Over the course of my first year in the foundation program, I was fascinated by what was happening in the Industrial Design program. 
The program focused heavily on the study of 3-dimensional forms and learning through abstraction. It also fostered a greater understanding of materials and craftsmanship that fit with my sensibilities. I knew I preferred to work with my hands and enjoyed the challenge of handcrafting every object that I designed. Joining the Industrial Design program gave me the opportunity to learn about the qualities and characteristics of different materials and the craftsmanship involved in manipulating them.
I was also fortunate enough to study abroad in Kalmar, Sweden for a semester where I studied glass design and had my first exposure to the Nordic design aesthetic and mentality. This had a significant impact on my own aesthetic and development as a designer."
After graduating from Pratt Institute in 2011, I found design and production jobs in New York City. I was involved with several workshops and constructed anything from broadways sets and theater props to furniture and products. Eventually, I began working for Fort Standard. This position involved the development and production of furniture, jewelry, and objects.
This experience was significant because it introduced me to the small design studio environment and contributed to my interest in establishing my own studio. In order to move toward this goal, I decided to go back to school to improve my design skills and develop my aesthetic. I was accepted in the Masters of Fine Arts Program at Aalto University in Helsinki, Finland.
I was initially interested in the design of furniture and ceramics, but during my studies, I became attracted to the experimental design approach and rediscovered my passion for sculpture. 
I spent much of my time in the program developing a methodology that melded sculpture, design, and material experimentation into one practice. Once I graduated from Aalto, I moved to Nürnberg, Germany to live with my Italian wife and began the process of establishing my own studio utilizing the methodologies I developed in Finland. It's been a year, and I finally feel like I am settling into my new environment and starting to see my design process and aesthetic solidify."
You have a strong connection with sculpture and you like to work with natural materials such as stone or wood. How do you describe your design style?
Collin Velkoff:
"I love to work with all types of materials and learn the different techniques and methodologies that go into the manipulation of those materials. The main part of my practice is combining and adapting techniques to explore new ways of creating. At the heart of it all is a strong appreciation for the material. I want to be honest with what I am working with and let the materiality of the objects shine.
I don't believe in a throwaway culture and want the objects I make to have permanence. I believe my role as a designer is to have a deep respect for the materials I chose to work with and to focus on quality, not quantity.
The techniques I have developed a focus on making unique works that are nearly impossible to replicate. Even if I were to try, the techniques I use ensure that no object of mine can be duplicated. This is why I also spend an extraneous amount of time suffering over the proportions of my objects.
I strive to capture my appreciation and respect for the materials in my pieces through the process of their creation, in an animistic attempt to instill the same appreciation and respect in the people that experience and own my work."
What influences your style and what are your inspirations?
Collin Velkoff:
"I am in awe of ancient cultures, especially those of prehistory. The monuments and objects they were able to creatively demonstrate an extreme amount of sophistication. Our ancestors coexisted with nature, understanding the role of materials and recognizing their influence over our existence.
You can see this respect in their animistic beliefs, and I try to emulate this in my own work. I often research archeological artifacts in an attempt to try and understand the techniques they developed. I see this same sense of innovation when it comes to materials in space exploration today.
The scientists and engineers developing these programs understand how important finding, understanding, and using materials will be in the vastness of space. How we choose to use our materials in space will mean the difference between life flourishing in our solar system or struggling to survive. This is the same dilemma our ancestors dealt with and it makes me extremely hopeful and excited for what the future could hold."
What do you want to communicate with your works?
Collin Velkoff:
"I believe that having a narrative is essential if you want to create physical objects. With each new collection, I try to communicate a different story through just their visual presence. It is my goal for someone experiencing my work to intuit the concept behind them without having to read a single word. 
The materiality of the project often influences the overall concept, but what I want to stress with my work is the preciousness of all materials. I strive to develop intriguing methodologies for each collection that demonstrates that the materials I chose to work with were used mindfully and with great care."
If you had to give up something during the creative process, would you choose the appearance or the functionality?
Collin Velkoff:
"I feel like I am constantly sacrificing functionality for appearance, and I believe there is more longevity in good aesthetics and proportions than in the functionality of an object. For me, functionality is a fluid thing and I prefer to suggest the idea of a function rather than assign it to my work. "
What is, to date, your favorite project and why?
Collin Velkoff:
"Currently, my favorite project would have to be my thesis works produced at Aalto University entitled 'Human Element.' I feel this project was a breakthrough in my understanding of who I want to be as an artist and designer. This project still influences how I approach my work. There is still so much left to explore through the techniques I developed during this project. "
To conclude, do you have any particular obsession?
Collin Velkoff:
"My work and my studio are my primary obsession. I spend almost every waking hour thinking about new projects to create and materials to explore. Other than that, I love film, in particular, anything sci-fi. Recently, I have been slowly working video into my process and narrative. It is a dream of mine to create short films that incorporate my work with practical effects, animation, and good storytelling."