Death rituals – the designers trying to make the cremation more eco-friendly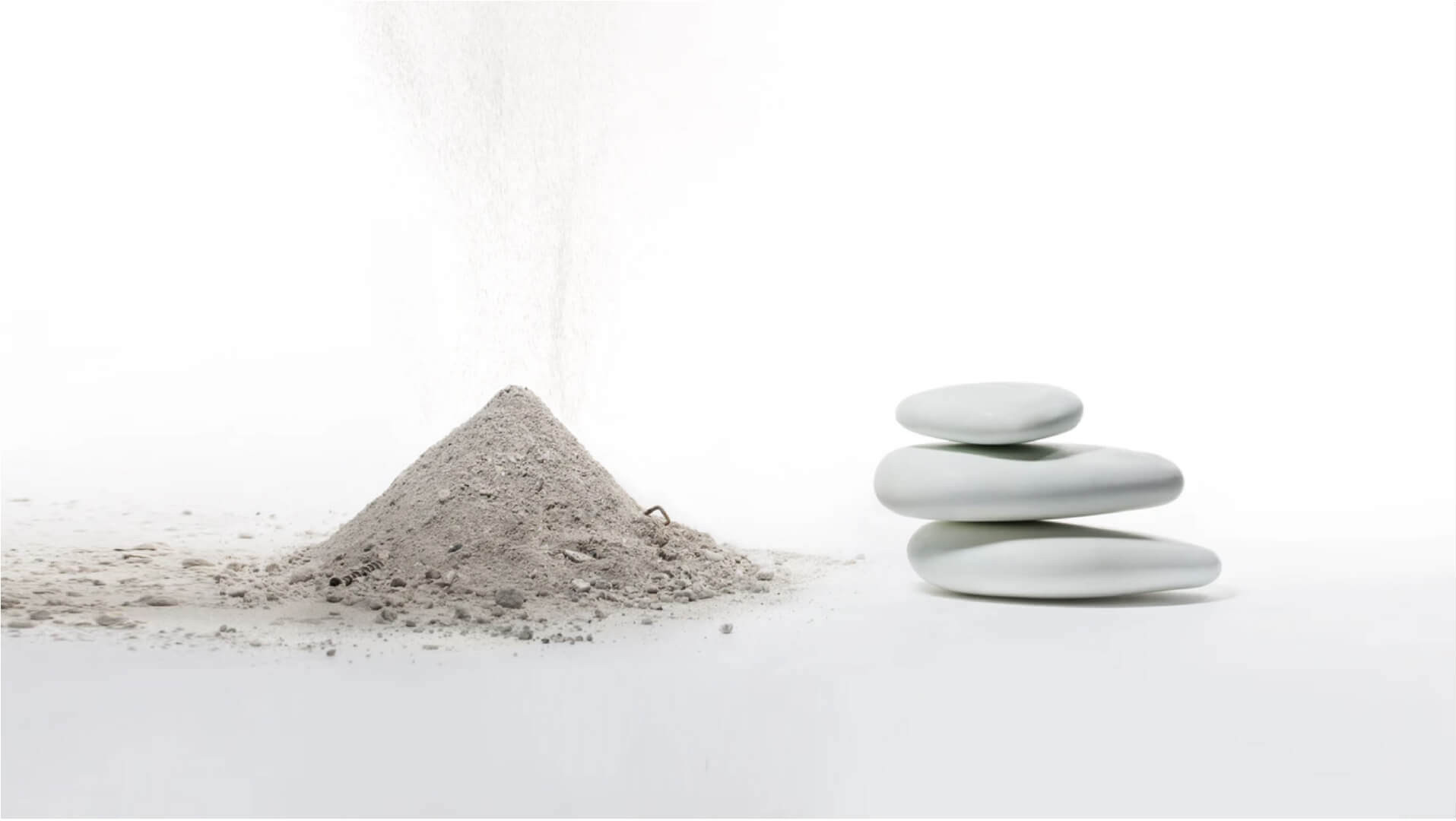 We've selected six design projects trying to offset the carbon emissions associated with cremation for a more sustainable way to die.
It might seem morbid but world events have us thinking about mortality recently. So, we've decided to look at the different ways you can be sustainable after death, starting with cremation.
The practice of disposing of bodies by burning is almost as old as the human race itself and has been practised by many civilisations. In the UK it was popularised during the late 19th century, pushed on by growing secularism and the Industrial Revolution, but it has also served as an alternative to burial for centuries in countries such as India and Nepal. 
Today, it remains as one of the most popular ways to go alongside traditional burials, despite there being more eco-friendly ways to go that use natural coffins or even composting. Flame cremation actually releases 400kg of carbon dioxide per corpse and traditional caskets aren't biodegradable.
Still, designers are trying to find a way to offset this impact and innovate when it comes to this end-of-life experience. We've picked out six designs for the deceased, including biodegradable urns and a company that turns ashes into pebbles. 
Parting Stones
Okay, this one is not incredibly eco-friendly unless you consider that it doesn't require an urn or box. Transforming cremated remains into beautiful pebbles, Santa Fe startup Parting Stone, has developed an alternative to ashes after cremation. 
Their process removes contaminants from the remains, such as implants and surgical screws, before adding water and an unspecified binding material that transforms the ash into a clay-like material. Then, the mixture is heated in a kiln to produce pebbles, an organic keepsake you can cherish forever. 
Interested to know more about this subject? Don't miss Nothing is certain but death – 8 design urns and coffins to die for.
The Bios Urn
Bios Urn is a biodegradable urn designed to turn a person or a pet into a tree in the after-life. It aims to solve the dual modern world problems of expensive funeral costs and an increasing lack of burial space, but it also works to set off carbon emissions. Over a lifetime of 100 years, one tree has the potential to absorb around a tonne of CO2.
The urn contains an upper designed to hold a special expansion soil disc made of coconut-peat, vermiculite, and the seed it seedling of the user's choice. Meanwhile, the lower portion of the urn houses the ashes, which keeps the ashes separate from the seeds, especially during the first 3 months of growth—this is because ashes have high PH levels which can negatively affect or even stunt growth.
The Living Urn
Employing a similar design, the Living Urn was created to symbolize honor and vitality. It is made from solid wood and is composed only of premium rescued California Sycamore and FSC Certified Black Walnut with a smooth surface to express the vibrant grains and natural beauty. 
Embedded inside the wood are rare earth magnets that firmly and securely lock the pieces together, eliminating the need for hardware to keep the design elegant and minimal. The result is a limited edition series of "living" urns hold the ashes of a loved one as well as a living succulent or other plant that will keep your loved one's memory present. 
The Pando Urn by Dorian Asscherick
Belgian designer Dorian Asscherick has conceptualised a biodegradable urn inspired by the philosophy of reincarnation. The urn is composed of two parts: a decorative stoneware ceramic element which holds the plantling and another made from biodegradable paper fibre, which slowly melts away to release the ashes and contribute to the growth of a small tree.
Stoneware ceramic is a man-made materíal made by firing a mixture of clay and other mineral constituents at high temperatures and can be produced in a very wide range of colors including the crushed aloe and papyrus white hues chosen by Asscherick. The material is highly durable and climate resistant making it the perfect material to support a new tree.
The Ice Urn by Diane Leclair Bosson
American designer Diane Leclair Bisson has also created an eco-friendly urn that uses ice to slowly dissolve whilst releasing cremated remains into water. The patented design of the ice urn poses an immaterial alternative to traditional vases and features a sealed container of ice, shaped with a cavity that holds the ashes.
This unique design promotes personalised ceremonies whilst drawing pleasure and energy from the beauty of oceans and other bodies of water. The urn floats gracefully before dissolving and returning ashes to nature in the most ecologically pure manner.
The Mourn Urn by Studio Nienke
Made of a bioplastic known as polyhydroxyalkanoate, or PHA, this sustainable cremation urn is produced from the bacteria found in sewage water.  It sounds gross but the final product is beautiful. 
The bioplastic is combined with cremation ashes to produce a cone-shaped vessel that biodegrades over time. The Delft-based studio used a method developed by the Dutch Water Authorities to create the urn, which it believes will reduce the issue of soil and groundwater pollution in the Netherlands, caused by ash-scattering fields and graveyards.
Find out more about designs using biodegradable materials, don't miss An algae-based lipstick collection for a beautifully sustainable life.