Daniele Mingardo presents "A flame for research": 10 candleholders to fight cancer
Daniele Mingardo, from the homonymous metallic carpentry, has invited ten internationally acclaimed designers to support the Mario Negri Pharmacological Research Institute IRCCS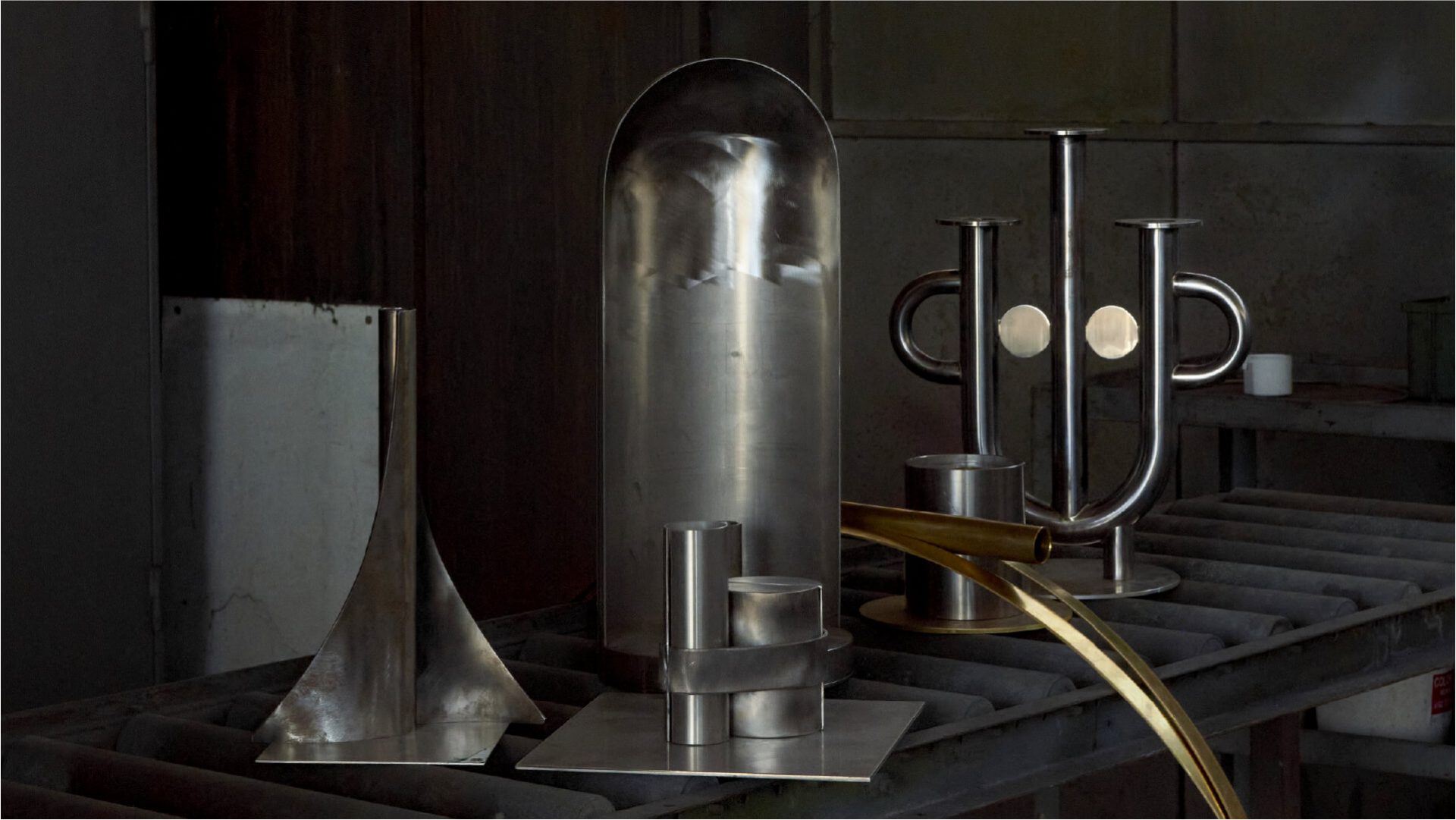 With over fifty years of expertise in metalworking, Daniele Mingardo, an Italian design and craftsmanship brand, is proud to actively take part in the fight against cancer with "A flame for research", a fundraising initiative in support of Mario Negri Pharmacological Research Institute IRCCS.
In September, on the occasion of the Milan Design Week, a numbered collection of candle holders will be showcased in an exhibition curated by Federica Sala, at Offstage, Piazza Luigi Vittorio Bertarelli, 4.
The pieces are conceived by a selection of internationally acclaimed designers: Michele De Lucchi, Jaime Hayon, Philippe Malouin, Alberto & Francesco Meda, Luca Nichetto, Matteo Thun, Patricia Urquiola, Marcel Wanders studio, Panter & Tourron and Federica Biasi (who is also the art director of Mingardo).
The exhibition design is entrusted to the architectural firm Offstage. After the exhibition, the candleholders will be auctioned by Cristiano De Lorenzo at Christie's. The auction will take place in the spaces of Marienco, via Ampola 18 on September 15th. The proceeds will be entirely donated to the Mario Negri Pharmacological Research Institute IRCCS, concretely implementing the scientific research against cancer.
The idea was envisioned by Daniele Mingardo, head of the homonymous metal carpentry, following a personal experience:
"In 2013, my mother left us because of pancreatic cancer. She used to work here at the workshop, alongside my father and me. It was a few years ago, and now I finally have the chance to do something meaningful for someone, just as I would have appreciated if this had happened to my mother. And I am willing to make a concrete gesture by doing what I do best: being a blacksmith."
Find out more about designers focusing on metalworking, don't miss Some real hot curves by OBJECTS WITH NARRATIVES – Coloring steel with a flamethrower.
How is it possible to contribute to the fight against cancer in a tangible way, when your area of expertise does not involve scientific skills? The answer to this question is in the name of the project itself: "A flame for research". This fundraiser was conceived as a flame to fuel the research fire and a symbol of hope.
"A collective project, immediately and enthusiastically embraced by everyone, which demonstrates how we can concretely be part of that committed, civil society that we need today. Ten beautifully crafted candleholders, to support the research of the Mario Negri Pharmacological Research Institute IRCCS, the non-profit organization that has been active in the field of biomedical research since 1961, choosing not to patent its own discoveries, but to make them available for the advancement of science and patient health", says the curator of the project Federica Sala.
Even the choice of the most suitable object for a similar mission is not accidental. The candleholder does not protect just any element, but it guards fire. It carries something that has been recreated countless times in the most disparate places in the world and in ever-changing ways: the flame. The candleholder is also the bearer of a message of hope, a positive attitude of mind, bringing confidence in the future.
Starting from this concept, each designer has contributed to the initiative with their own language and poetry by ideating a one-of-a-kind piece that interprets the concept in an original way. The collection of candleholders showcases a variety of styles that communicate with each other organically and are enhanced by the excellent craftsmanship of Mingardo. Different approaches to the idea, but all unified for a common goal.
"A flame for research" exhibition will take place at Offstage space, in piazza Luigi Vittorio Bertarelli, 4, Milano, from September 5th to the 10th, from 10 am to 6 pm. Christie's Auction will happen in the spaces of Marienco, via Ampola, 18, Milano, on September the 15th.
Curious to know more about methods of metalworking? Head to Friction Stir Welding: The future of solid-state welding.