Design Africa: "It's high time African Designers took their place on the global stage" says Design Week Lagos founder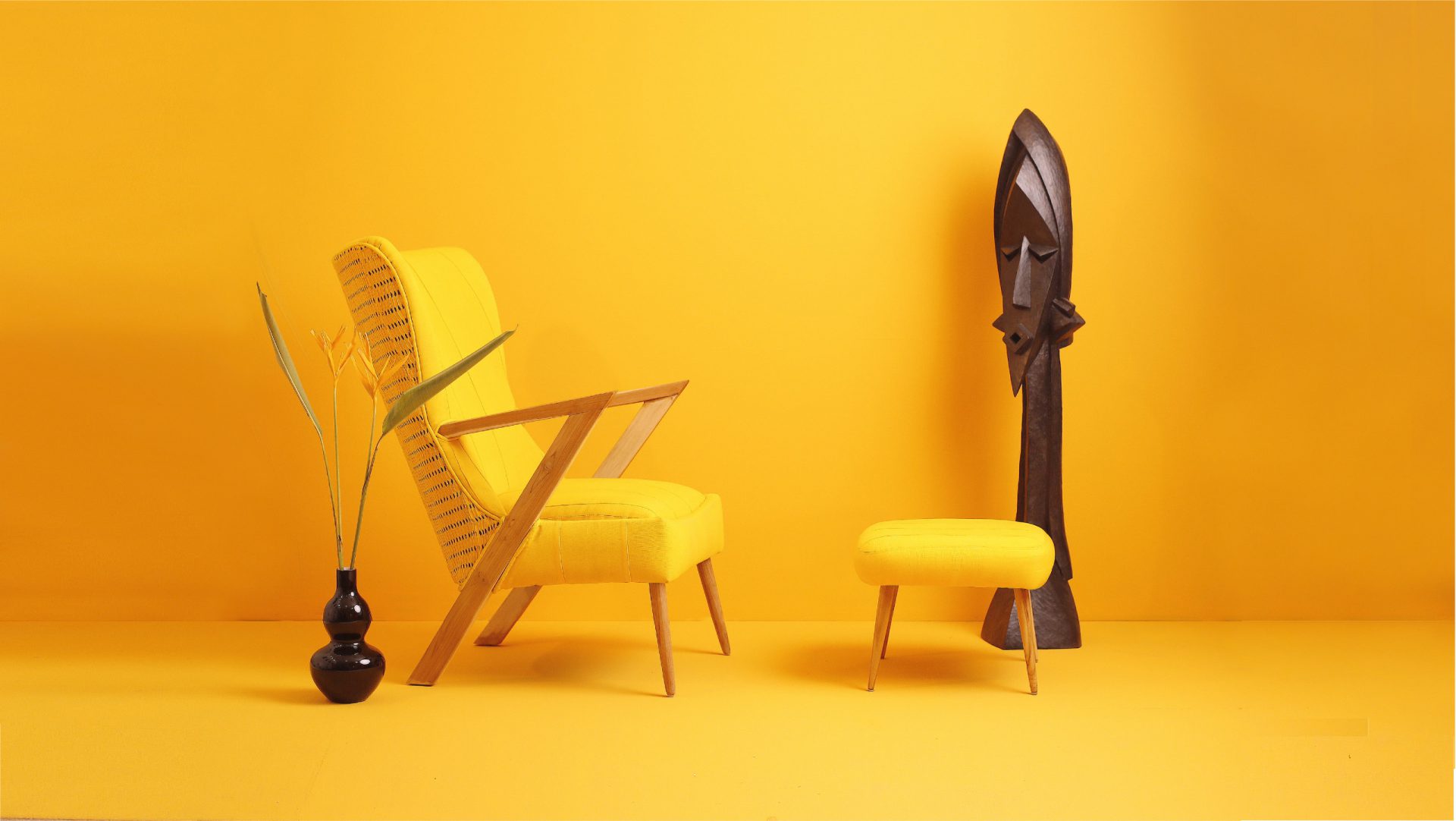 We are excited to announce Design Africa, a series of conversations with some of the continent's best designers hosted by the founder of Design Week Lagos, Titi Ogufere.
African art and design–its language of abstraction, bold vernacular, and rich materiality–are central to the story of modernism and at the core of many schools of contemporary design. African art was a key inspiration for Europe's early modern art movement with classical African sculpture influencing some of history's greatest artists including Picasso, Broncusi, Modigliani and Matisse. This influence has only continued and grown over time, expanding into contemporary design, architecture, music, and fashion.
Despite this growing relevance, Africa is often reduced to a point of inspiration for the west, rather than a continent with an incredibly strong, growing, dynamic, and influential contemporary creative practice of its own. It is my life's work to combat that trend and to shed a light on the compelling work being created by African designers today across the continent.
My name is Titi Ogufere, and I am the founder and director of Design Week Lagos (DWL), the premiere international festival celebrating design on the continent. Each October, we come together to celebrate and promote the vanguard of design across Africa, a beacon out from the continent's unofficial design capital of Lagos, Nigeria.
DWL is a growing annual celebration and convening, with core programs including a central exhibition showcasing new work from across the continent, an awards program, and a series of talks and lectures. In addition to presenting new product design, DWL's program highlights and explores new pathways in manufacturing methods, illuminating ingenuity and information sharing so that a growing community of contemporary designers can better tap into a rich history of craftsmanship and unique material knowledge across the continent.
Excited to get more coverage and representation of design in Africa? More articles are coming soon so, for now, check out World Industrial Design Day is coming up and we're talking #diversity – Join the event and get involved.
Design Week Lagos takes place 21-31 October 2021
This year, DWL will take place in various venues across the city of Lagos from October 21st to 31st, 2021. The theme for the 2021 design week is Design Revolution. Given the limitations of the global pandemic, this year's program will be tight and targeted, with more robust digital components — including the debut of a Netflix docuseries, Made by Design, highlighting architects, interior and product designers in Africa, including multi-hyphenate design luimineries such as Lani Adeoye, Dapo Akintunde, Theo Lawson, Papa Omotayo, and Tosin Oshinowo.
Africa's Design Legacy
Africa has long been recognized for a tradition of craftsmanship that is meticulous, sustainable, and strikingly beautiful, with techniques across mediums and traditions that are astonishing in their intricacy and ingenuity. This new generation of designers build on millenia of these traditions, embodying a uniquely contemporary Afromodernsim while tracing a trajectory that proves, without doubt, that our present indeed comes from our past and that they are intricately bound.
It is very clear: Africa's design scene is rapidly growing and becoming increasingly sophisticated. It's high time it took its place on the global stage because African designers are not merely catching up with their counterparts in the West; they are defining directions and setting global trends.
I'm thrilled to have the opportunity to bring these voices to the DesignWanted community over the next year through a series of interviews on the lives and work of some of the best designers working across the continent today. My hope is, when we arrive at this point next year, you'll all be on your way to Nigeria to celebrate Design Week Lagos 2022 with us in person, and see for yourself what African design has to offer today.
What does the inside of a design house look like in South Africa? Don't miss Afrienza designs furniture for a new South African homeowner.