Design events
The fourth edition of DesignEuropa Awards spotlight Europe's best
On Tuesday, 5th September 2023, Berlin, will host the much-anticipated DesignEuropa Awards ceremony. To be live-streamed globally, this event will not only announce the winners from the eight finalist designs across Europe but will also honor Swedish designer Maria Benktzon with the Lifetime Achievement Award for her profound impact on the world of design
Berlin gears up to host the prestigious DesignEuropa Awards this year, marking yet another milestone in the international industrial design calendar. This year's awards, now in their remarkable fourth edition, uphold the tradition of celebrating the finest in design.
With previous editions held in design epicenters like Milan, Warsaw, and Eindhoven, Berlin takes its rightful place, echoing Germany's position as the second leading country in design protection at the EU level.
The DesignEuropa Awards, presented in collaboration with the German Federal Ministry of Justice and the German Patent and Trade Mark Office, are the brainchild of the EUIPO. Based in Alicante, Spain, the European Union Intellectual Property Office (EUIPO) stands tall as one of the EU's most extensive decentralised agencies.
It's not just about size, though. Recognized as one of the world's most innovative intellectual property offices, the EUIPO shoulders the responsibility of managing the European Union Trade Mark (EUTM) and the Registered Community Design (RCD) registrations. Both these entities offer intellectual property protection across all EU Member States.
The EUIPO's cooperative endeavors with national and regional intellectual property offices in the EU further underline its commitment to intellectual property rights.
But why do these rights matter, especially for product designers? In the realm of design, a Registered Community Design (RCD) is more than just a badge. It's an intellectual property right that provides a protective cloak across all 27 EU Member States. Over the past twenty years, this has been underscored by the impressive 1.8 million RCD applications that the EUIPO has processed, with the office currently registering a staggering 100,000 designs annually.
The significance of the RCD is heightened as the DesignEuropa Awards specially honor those designs that have entered the market with the shield of the RCD. This year, as the RCD celebrates its 20th anniversary, it's a timely reminder of design's paramountcy as a driver of economic growth and job creation.
Yet, all is not rosy. The recent EUIPO report has shone a light on a concerning disparity in the design industry. The gender gap remains stark. Women, who constitute a mere 24% of designers within the EU, earn about 13% less than their male counterparts. In contrast, non-EU nations such as South Korea, China, and the US exhibit a significantly higher representation of female designers.
Addressing this, and ensuring fairness and equity, the DesignEuropa Awards Jury comprises a diverse group, from design professionals and academics to entrepreneurs and previous award winners. At its helm is Isabelle Vérilhac, president of the Bureau of European Design Associations (BEDA) and Director of Innovation and International Affairs at the Saint-Étienne UNESCO City. Under her leadership, the jury evaluates submissions not only for their design excellence but also as a testament to the industry's evolving landscape.
Maria Benktzon: honored with the Lifetime Achievement Award
Swedish designer Maria Benktzon, renowned for her inclusive design approach, has been honored with the DesignEuropa Lifetime Achievement Award. From the ergonomic drip-free coffee pot for Scandinavian Airlines to the user-friendly Tupperware knives, Benktzon has consistently prioritized the user's needs.
Particularly commendable is her dedication to people with disabilities, evidenced by products like specialized crutches, walking sticks, and knives designed to accommodate the use of arthritic hands. Her designs, showcased at institutions like MoMA and the National Museum of Sweden, beautifully merge functionality with aesthetics. Joining Henrik Wahlforss' group in 1968, she co-founded the influential design agency, Ergonomidesign, later rebranded as Veryday. Her exceptional career, marked by innovative and empathetic designs, makes her a well-deserved recipient of this prestigious award.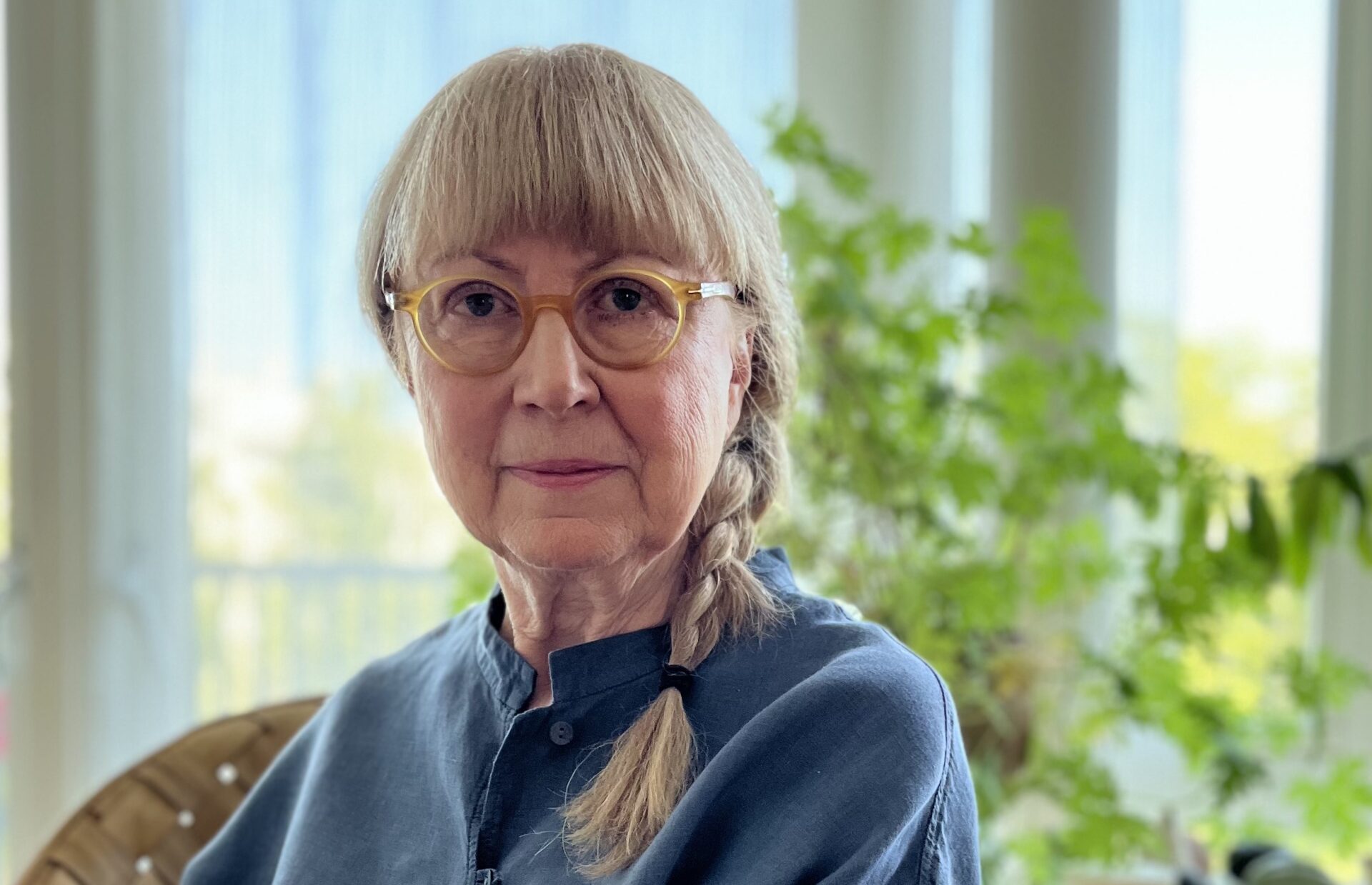 Spotlight on the DesignEuropa finalists: bridging sectors and nations
The DesignEuropa Awards this year provide a vibrant showcase of innovation, featuring products that bridge a multitude of sectors: from coffee and home appliances to office furniture, retail logistics, household cooking, mobility, and sports. From the vast expanse of almost 700 applications, representing 43 countries, two distinct categories emerge: Small and Emerging Companies and Industry.
In the Small and Emerging Companies category, Italy makes a mark with Jarsty S.r.l.'s all-in-one microwavable cooking system. Austria brings to the table a unique pour-over filter coffee set from Mindful Design and Craft. Slovenia introduces the integrated electric outboard motor by Remigo, d.o.o., while Hungary's Hard Body Hang offers an inventive take on outdoor activities with their modular climbing wall system, ZigZag Boulder.
Shifting gears to the Industry category, Estonia's Cleveron AS redefines retail logistics with the Cleveron 402, an automated self-service pickup point for click-and-collect orders. Italy's Smeg unveils a full-automatic espresso coffee machine, blending style with the rich tradition of coffee-making.
Croatia's Sobočan d.o.o. introduces The Performer MOVO, a compact workspace perfectly tailored for the remote working era. Lastly, Poland's Nowy Styl sp. z o.o. presents WithME, a collaborative office chair that harmoniously fuses advanced ergonomics with minimalistic design.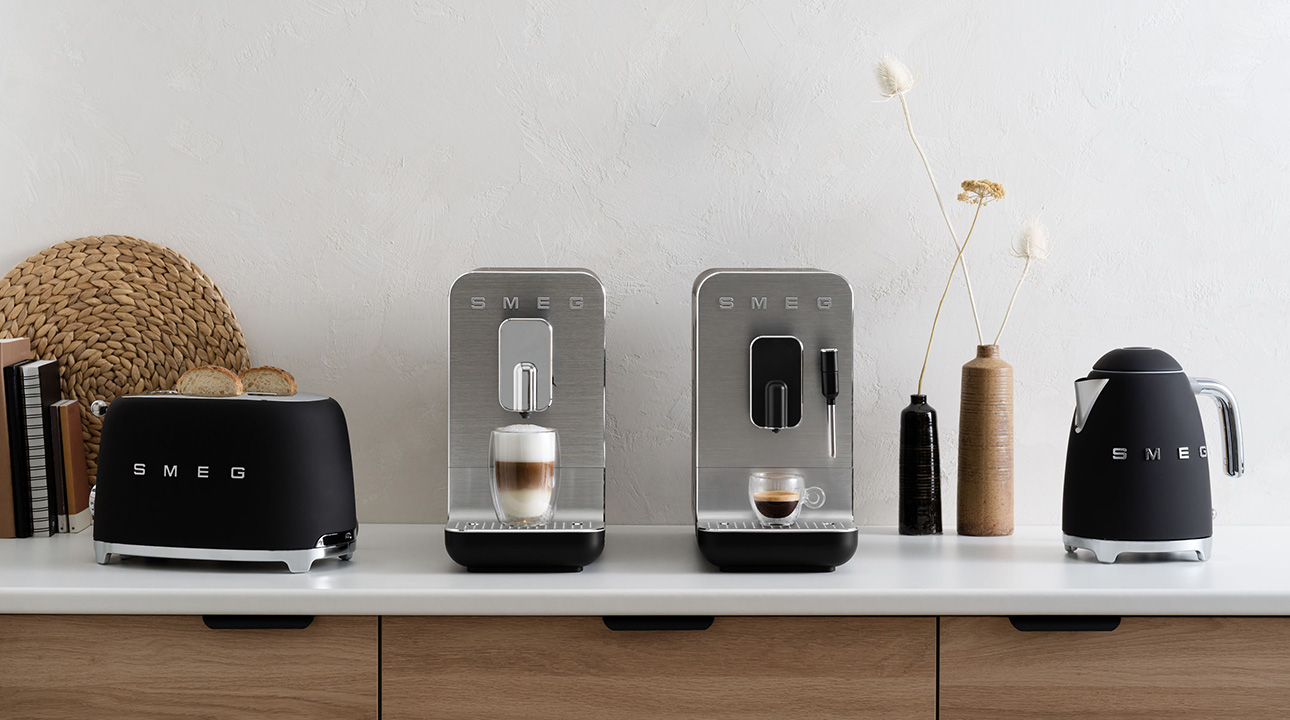 This diverse range of products and their encompassing brands is a testament to the expansive reach and global appeal of the DesignEuropa Awards.