Design events
DesignWanted Award: the shortlist is announced!
The DesignWanted Award Call for Entries ended on January 31, 2023. We are now happy to announce the projects that have been selected for the official shortlist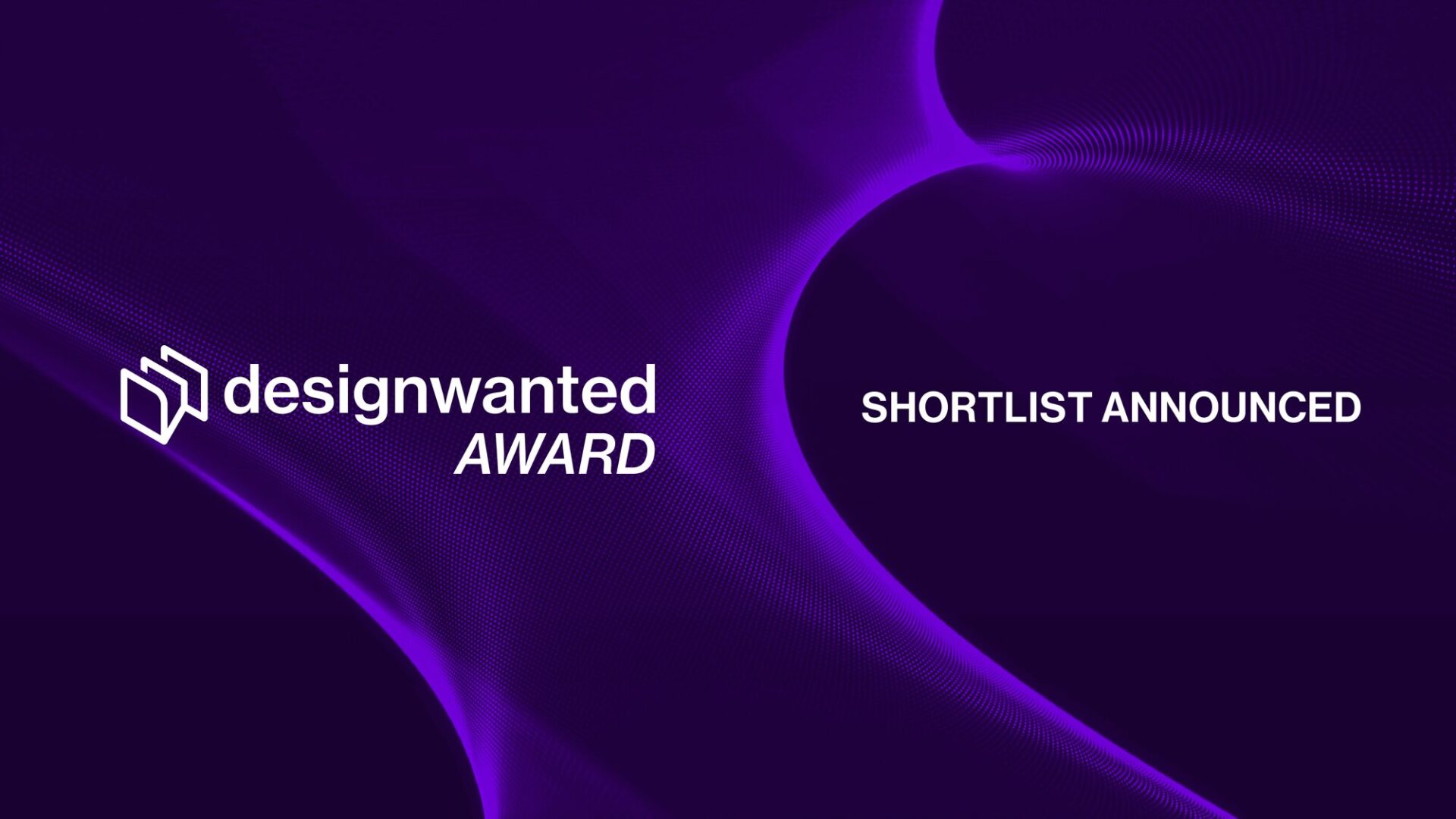 We're thrilled to announce the conclusion of the first phase of the inaugural edition of the DesignWanted Award. Over 1,500 applications from over 40 countries poured in for both the Product and Concept categories, all in response to the theme of 'Smart Home'.
Only 30 projects in the Product category and 10 in the Concept category made the cut for the official shortlist we're revealing today.
We're grateful to our partners who have supported us from the start, including PepsiCo, DesignTech, Shin Software, Boston Design Week 2023, Designmonat Graz, Design Week Mexico, Hong Kong Design Center, HAUS, New Designers and OBJECT Rotterdam, for helping us reach over 3 million people globally with our digital communication campaign, so far.
Take a look at the shortlisted projects
Among the entrants, there are independent designers, design studios, startups, and companies, each with their own vision for a smarter home.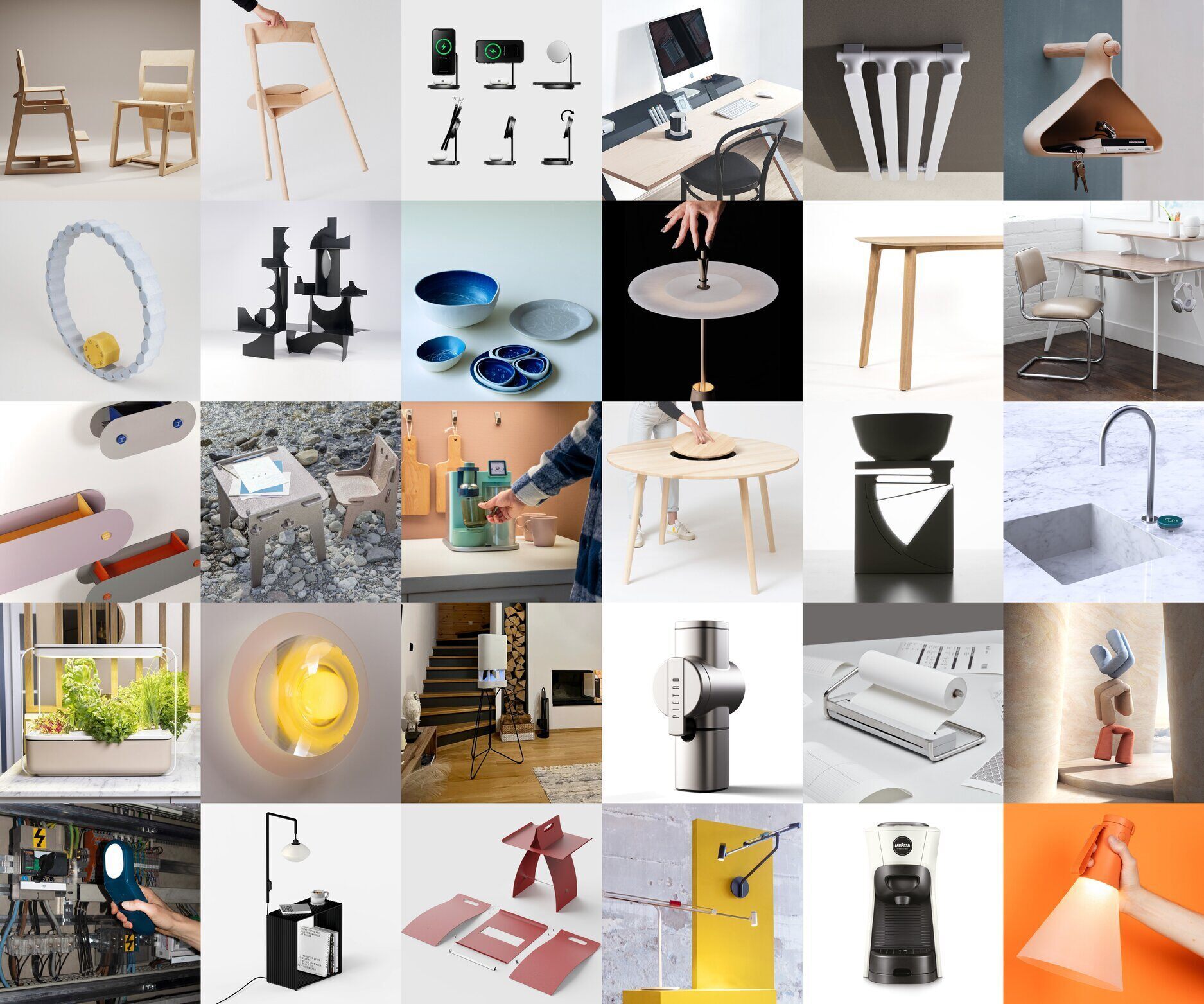 Product design category (30 shortlisted projects):
(C)heir by Nagy Tamas Mate
A chair by Studio Jacobo Cuesta Wolf
Alchemy Moon Charger by MATERIK
Backup by Dezin
Bryce by NextHeat
Bügal by Middel & Ridder
Calenda by Laure Gremion studio
Cutout by Millim Studio
Đậm Đà by Ann T. Dinh
Elevation lamp by Alexander Schul Design
Flis Tabel modules by Finkeldei design
Hoek Home by Conor Coghlan
H-beam shaelf by Fengfan Yang
Hi Mer! by Yusca Studio & Tzulaï
Kara by Thomas Mair
Kopā dining table by Clara Brandt
Lari by Theodore Simon
Litre Smart Water System by Geology Studio
Multo by Prêt à Pousser
Noospheere by SC Catrinel Studio
Omnee.m by Synthesis
Pietro by Pietro Grinders
Rollerjet by Jisan Chung
RUG'N ROLL by BUDDE
Salus by Lucie Herter
Spiral by Bored Eye
Tai Side Table by SUNRIU Design
Tara by Simon Schmitz Studio
Tiny Eco by Lavazza
Vespertine by studio sugar
Check out all the shortlisted projects in the Product category here.
Concept design category (10 shortlisted projects):
Cisco Home Hub by Emile Chuffart, Heinrich Zaunschirm
Dipolo by Compex
Dodola by Pjorkkala
Grow lamp by Moss Forms
HMMR by Mario Alessiani
MonkeyBots by MonkeyBots.io
NakedPak by Naama Nicotra
Ori lamp by Samriti Gosain, Neeraj R Jawale
Pen case lamp by Zil Shah
Purific by Arcelik Global
Check out all the shortlisted projects in the Concept category here.
The theme: Smart Home
What will the home of tomorrow look like? Not in a distant future, but an accessible and immediate one, filled with products and solutions that are effective, intuitive, useful, charming, and sustainable.
In curating the selection, various factors were considered, including aesthetics, production processes, product benefits, energy and resource consumption, environmental and social impact, and associated elements. The goal was to create a selection of projects that could seamlessly integrate into everyone's daily life from day one.
A smart home doesn't have to be hyper-technological. A home is smart when it improves the lives of those who live in it and reduces the impact of purchasing choices on external supply chains.
Next step
Starting today, the DesignWanted Award jury session will take place, where our international panel of judges will vote on the shortlisted projects, evaluating them based on the following criteria:
Aesthetics
Usability
Innovation
Market Potential
Viability
Environmental Responsibility
Social Responsibility
As a result of this session, which will take approximately 10 days, the top 10 winners in the Product Design category and the top 3 in the Concept Design category will be announced. The winners will be displayed in Milan during the upcoming Design Week (17-23 April) at the DesignWanted exhibit space.
Check out the list of shortlisted projects here!