Dezeen Awards 2020 – Vote for your favourite entry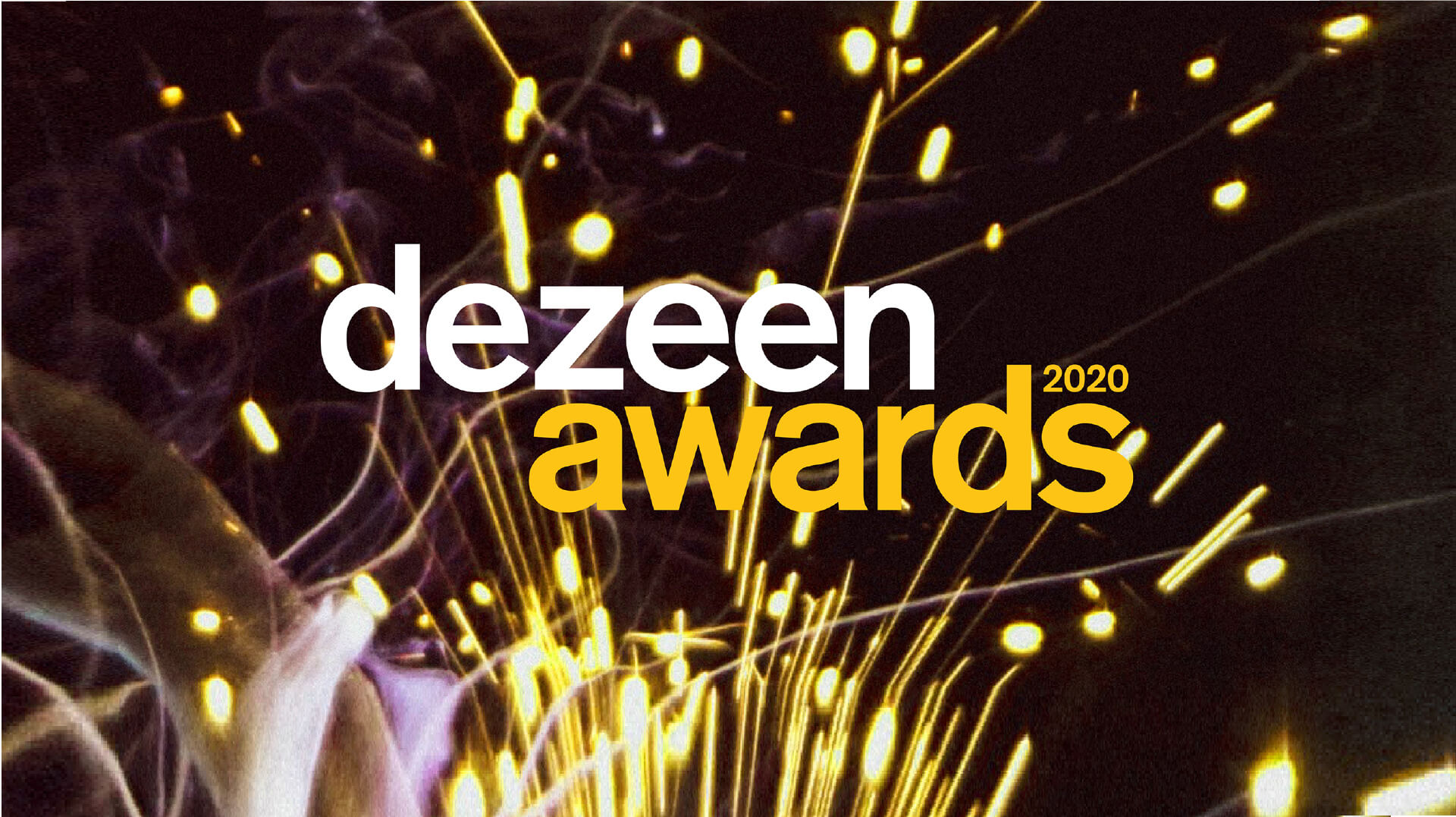 The Dezeen Awards 2020 shortlist will be announced next week and readers will be able to vote for their favourite entries through Dezeen's inaugural public vote.
Comprised of a jury of 75 industry-leading professionals, some of which include Norman Foster, Paola Antonelli, Jaime Hayon, and Michelle Ogundehin, the shortlisting process for this year's Dezeen Awards has now been completed by narrowing down the longlisted entries to five entries per category.
The shortlist for each category will be announced on Dezeen next week with the inaugural public vote opening on September 14th.
Through Dezeen's public vote, readers will be able to choose one entry per category until the voting closes on October 12th. Projects and studios with the highest number of votes in their category will win the special Dezeen Awards 2020 public vote winners' certificate.
The public vote is separate from the main Dezeen Awards program, where winners are selected by a jury of industry professionals.
So what is happening next?
Curious to know more about design awards? Don't miss Our favourite picks from the Restaurant & Bar Design Awards 2020 shortlist.
September 7th – 10th: Shortlists are published
With Dezeen's panel of 75 judges, the shortlisting process has now been finalized and they will be published on Dezeen and their social media channels. Each shortlisted entry will receive its own page on the Dezeen Awards website and will be published in full on Dezeen.
Architecture shortlist: 7 September
Interiors shortlist: 8 September
Design shortlist: 9 September
Studio shortlist: 10 September
September 14th: Public vote goes live!
You can vote for your favorite projects starting on September 14th. You will be able to vote through Dezeen's public vote landing page or through a link on the shortlist page of the project you want to vote for.
October 12th: Public vote closes
Readers have until October 12th to support their favorite projects and submit their vote.
October 19th: Public vote closes
The winners of each category will be chosen based on the highest number of votes and they will be announced on Dezeen by October 19th.
Late October
The Dezeen Awards winners will be ratified by Dezeen's master jury and will be announced at the end of October.
If you want to know more about design events, don't miss Iceland's DesignMarch – How did they do it?.