Design events
The distinctive rebranding of Digital Design Days for the 2020 edition of the event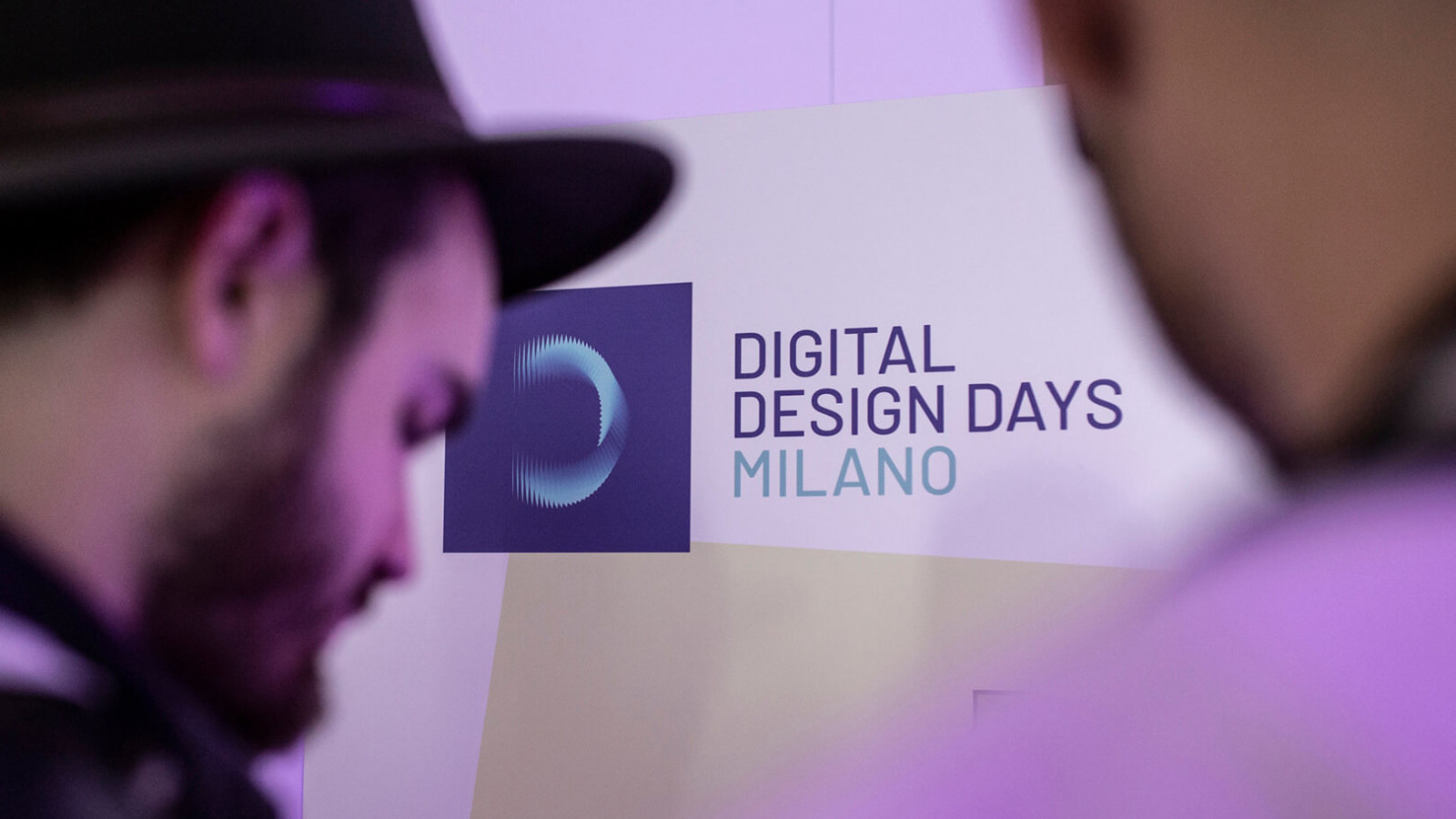 Created in 2016 by Filippo Spiezia, Digital Design Days is the international event dedicated to digital design with a dense program of conferences, workshops and networking activities with tech giants, innovative studios and brilliant design professionals.
Since its first edition, the Italian festival Digital Design Days has succeeded in growing beyond the event itself, becoming a global meeting point for the digital innovators.
Having the best worldwide's top-notch influencing speakers, DDD partnered with jekyll & hyde in 2019 to redesign its brand signature, in order to create a really distinctive visual identity according to its spirit, values, and personality.
After intense research, interviews, tests, and mood boards, jekyll & hyde decided to design a new sign that is still able to evoke the previous editions, thanks to the adding of a squared shape.
The result is a responsive sign, a letter D shaped by different single elements that come together around the central focusing point. This sign is able to adapt to the dimension of usage, obtaining a more efficient utilization in every different application.
The new brand colour palette is made of nine colors, contributing to define different editions in different countries. In the visual identity system, each color fades into another creating a sophisticated, dynamic impact.
This contemporary and innovative brand signature by jekyll & hyde is presented as a vital and alive element; able to communicate the strength of DDD's innovative vision and its ability to create networks, to attract, to propose, and make people with different ideas encounter.
We spoke to DDD founder Filippo Spiezia about their recent rebranding.
Digital Design Days has evolved to become a global meeting point of the digital design industry. What was the main aim or vision that led towards the rebranding of DDD?
Filippo Spiezia: "The event has rapidly evolved since the first editions, taking on an international dimension and earning the respect and reputation of the entire international community.
This is why we felt the need for a rebranding that, while retaining its essential characteristics, would represent us at its best for the years to come."
The Digital Design Days brand signature has the possibility to adapt and work on different situations but still always remains faithful to itself. How does the new visual identity system represent the spirit of DDD?
Filippo Spiezia: "It was an incredible journey, wonderful to work with jekyll & hyde, and in the end, we were able to find the perfect solution that best represented the project, in every aspect.
The rebranding is responsive, captures multiplicity, represents connections and networking, it is an original, unique, and distinctive sign."
We also spoke to jekyll & hyde to get peek behind the scenes of the rebranding process.
When developing the new brand signature for Digital Design Days, what were the key aspects to consider and what were the challenges encountered during the design process?
jekyll & hyde: "The challenge is always to fully understand the problem in order to be able to give effective solutions and to understand the meaning of what needs to be communicated.
We see a brand as a person who must live the present and evolve over time adapting to future situations, but always remaining faithful to himself.
So, together with Filippo and his team we identified, reaffirmed, and focused on the deepest part of DDD, its values, and what distinguishes it from other similar initiatives in the world."
Are you ready for this year's edition of Digital Design Days?
jekyll & hyde: "To do this we asked simple questions, but that did not provide obvious answers. Questions such as: "is DDD male or female?". We also played the game of "if it were" (Chinese portrait), trying to imagine for example what animal DDD was, what sport, or what food. We also invited him to draw abstract shapes that they thought could represent him.
This phase was certainly complex and intricate, but also the one without which we could not have formulated distinctive concepts to develop the new visual identity."
The Digital Design Days rebranding came to be an innovative visual identity system element able to communicate DDD's vision. Could you tell us about the elements that make the concept and how it is shaped?
jekyll & hyde: "From a visual point of view we also started from an analysis of the previous brand and we tried to revisit some aspects both conceptually and stylistically, for example for us, the pixels that created the previous logo seemed a somewhat limited view of the digital world or the concept of network.
In fact, with its initiatives, DDD wants to show new points of view, it wants to go deep and offer an immersive experience, it wants to push all designers to look at the future in a new way, to be inspired by what it proposes. And so a series of pixels rotate in space, surpassing their two-dimensional appearance to show us another point of view.
The brand signature tries to represent with this movement an idea of revolution, communicating the changing attitude of DDD, always able to select and propose the most innovative people and ideas in the world of digital design."
jekyll & hyde: "After a long work of visual research carried out internally, we proposed some solutions to Philip and the D selected is the one that is able to better communicate the strength of the innovative vision of DDD and its ability to create networks, to attract, propose and bring together people with different ideas.
Technically, we also designed a responsive sign able to adapt to the size in which it is reproduced by varying the frequency of the elements that compose it, achieving a more harmonious and effective use in different applications. We sought a contemporary and innovative solution to the brand signature, imagining it as a living and vital element."
Visual design has been playing an important role during this pandemic, and the visuals that Base Design has created are the proof.