Technology
Drobo is a friendly, autonomous robot for delivering medical products
German designer Nuri Badur has designed an autonomous robot concept that ensures patients receive their meds, even when they can't leave the house.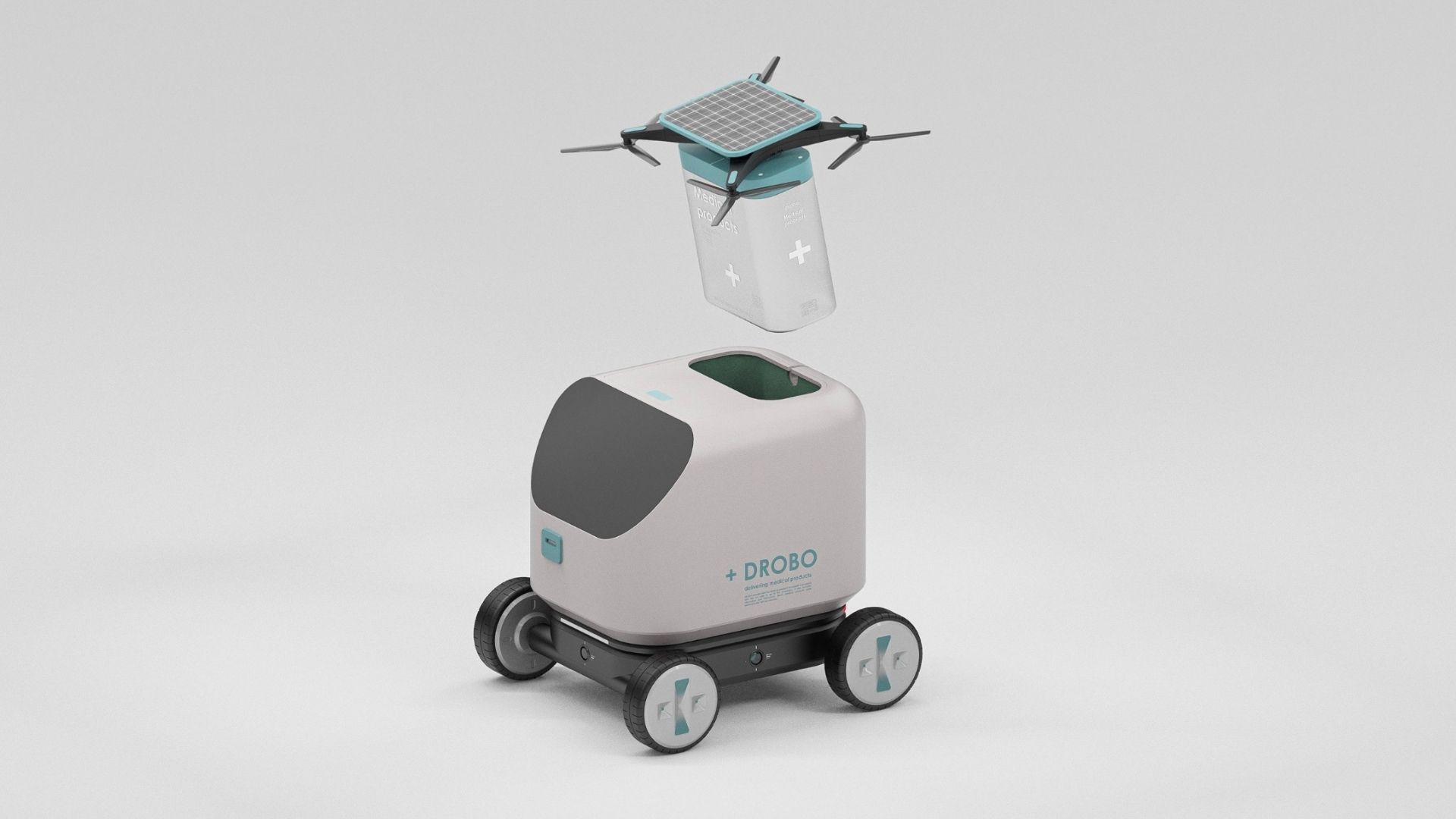 The pandemic forced us to rethink traditional infrastructure in so many ways.
One of them was the way we receive and distribute medical supplies, especially when trying to reduce the spread of a deadly disease.
How does one get the necessary drugs if they can't leave their house to go to the pharmacy? 
Introducing…the Drobo concept, a friendly robot that delivers medical products safely for patients who cannot pick them up themselves.
Featuring four wheels, an electric engine and a large display, the robot is designed for at-home drop-offs where it can also provide users with instructions about medical products while performing the delivery process.
It also can give information to people about their health by making rapid medical tests like Covid-19 tests and blood oxygen tests.
Drobo's batteries aim to provide six to eight hours of charge for continuous use, and the robot has the ability to stop and charge itself wirelessly between tasks.
Drobo by Nuone Design also has a counterpart-drone, which links up to the cargo zone in order to fly off with the medications thanks to grips that secure onto the small storage box.
Therefore, the drone makes it easier to deliver medical products to high buildings.
Doctor drone and robotic drug deliveries
Badur's use of drone technology as an extra component reflects recent developments.
For example, in Australia, drones are being developed that may eventually be able to survey populations for disease.
The technology, created by researchers at the University of South Australia, can read the blood oxygen levels of humans from the air, and scan for other vital signs like coughing and a high temperature.
In Africa, medical delivery drones have been supplying clinics for several years.
It's a great way to reach remote locations as well as save on resources.
Flying in medical supplies is one of many ways drone technology is being employed in healthcare, so it's only natural that tech design is following a trend by feeding into this new industry.