Dubai Design Week continues to grow!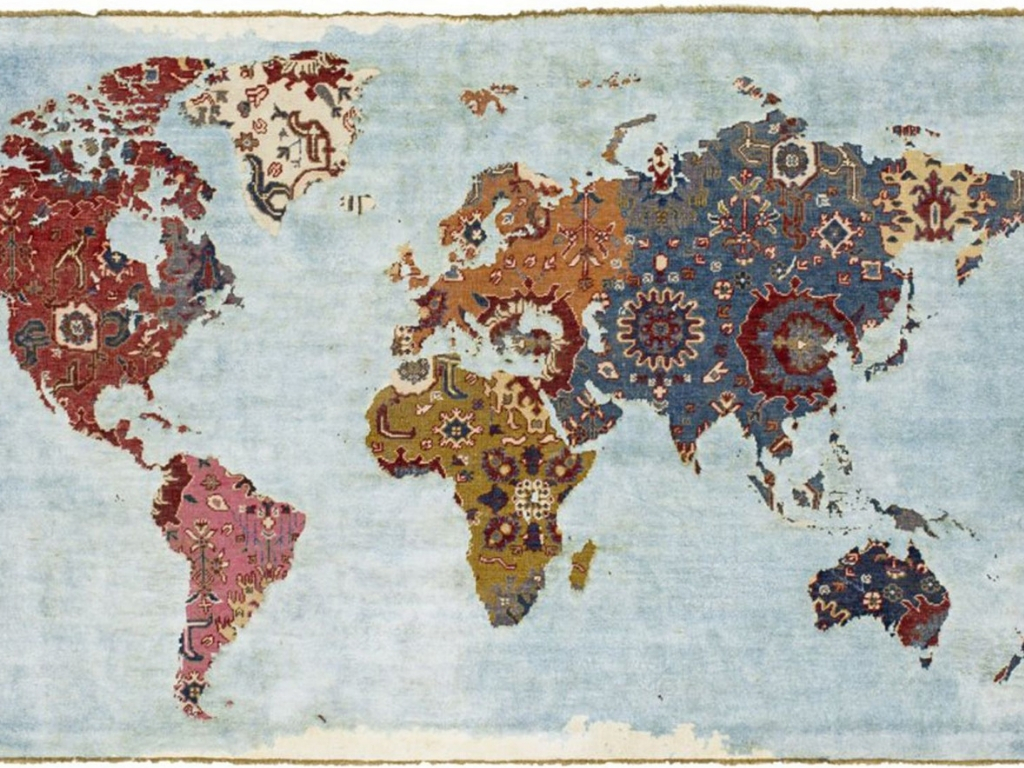 The region's largest creative festival returns this year from 12-17 November 2018.
Held under the patronage of Her Highness Sheikha Latifa bint Mohammed bin Rashid Al Maktoum, Vice-Chairman of the Dubai Culture & Arts Authority, and in partnership with Dubai Design District (d3) and supported by Dubai Culture & Arts Authority, Dubai Design Week will be returning for its fourth edition from 12-17 November, 2018.
Taking place at locations across the city, this year's programme will be the most comprehensive to date, with more than 120 companies participating and 230 events taking place, encompassing exhibitions, commissioned installations, awards and competitions, talks and workshops, tours and experiences for design enthusiasts and public visitors alike.
An accessible meeting point for the global design community, since its inauguration in 2015, Dubai Design Week has become a platform for growing and enabling the region's design scene, attracting 60,000 visitors to the event at d3 alone throughout the 2017 edition.
Dubai Design Week will this year launch its first app, allowing visitors to create personalised schedules on the go based on preferences and interests and to be the first to get notified of must-attend launches and events.
d3's Chief Executive Officer, Mohammad Saeed Al Shehhi, says:
"d3 is once again thrilled to be the strategic partner and host of the fourth edition of Dubai Design Week. For 2018, we are proud to add d3's 'UAE Design Stories' exhibition to the programme and highlight several projects under d3's 'Design for Good' initiative which supports and promotes social change within the UAE.

It's always important for us to continue to support the growth of the design industry as a whole and it is events like this that celebrate design from across the region which truly cement Dubai, and d3, as a design destination."
Coinciding with the event, this November will see the official opening of the Jameel Arts Centre, Dubai's first contemporary arts museum, the inaugural Fikra Graphic Design Biennial in Sharjah, the first of its kind in the region, and a range of activities staged at Alserkal Avenue, reinforcing November as the annual focal point for design and creativity in Dubai.
Key Exhibitions
The Middle East's leading design trade fair, Downtown Design returns from 13-16 November with +175 premium design brands from the region and across the world.
The fair will present a new element titled Downtown Editions, a curated showcase dedicated to limited-edition and bespoke design, capsule collections and designer collaborations.
Design weeks from the region, including Amman, Beirut and Casablanca, will unite within Downtown Editions, bringing co-curated showcases of some of the Middle East's brightest design talent.
Under the theme of Livable Cities, this year's fair will feature an indoor garden space by landscape designers desert INK, creative pop-up concepts and installations by globally renowned designers, alongside industry talks by +25 leaders of the international design scene at The Forum.
An exhibition of life changing inventions designed by graduates from the world's best design and technology schools, Global Grad Show values:
Innovation that transcends technology and exists independent of wealth;
Equality without hierarchy amongst universities, regions and designers; universal design open to all types of projects;
Ompact on the world at large through solutions to some of the world's most pressing problems.
With more than 1000 submissions, double the number received last year, Global Grad Show 2018 will showcase 150 selected projects from 100 of world's top universities and emerging programmes.
Named after the Arabic word for 'doors', Abwab is an annually remodeled exhibition dedicated to design from the region.
This year, Dubai Design Week will stage the fourth edition of Abwab within five dedicated pavilions designed by Architecture + Other Things, composed of natural materials including fallen twigs and timber coated in recycled newspaper pulp.
Under the theme 'Between the Lines', commissioned designers from five communities, Amman, Beirut, Dubai, Eastern Provinces of KSA, together with Pavilion Partner Ithra, and Kuwait City will produce design experiences for cultural exchange.
Highlights of Dubai Design Week 2018 at d3
Exhibitions and Pop-ups
For the first time, this year Dubai Design Week partners with social networking giant Facebook through a real-world activation set in within the heart of Dubai Design District (d3).
Customized workshops and knowledge sharing activities have been specially devised to celebrate the Arab creative community.
Facebook's 6-day physical presence will showcase how people can use the platform to connect and build communities in memorable, creative and responsible ways.
An exhibition highlighting eight of the brightest Emirati talents from across the country, UAE Design Stories: The Next Generation from The Emirates is a vehicle for generating awareness on the emerging creative profiles from the UAE.
Supported by the UAE Ministry of Culture and Knowledge Development, the exhibition is curated by Emirati product designer Khalid Shafar.
Participating designers were invited to delve into historic photographic archives of the UAE surrounding the region's nomadic roots and to interpret pieces from the archives into modern day designs, taking their inspiration from their UAE ancestors.
Within the context of the Emirati-French Cultural Dialogue, the Institut Français in the UAE will take part in Dubai Design Week with an exhibition focused on contemporary French design and savoir-faire, titled "Le French Design – How Innovation Creates History" and curated by Maud Louvrier-Clerc.
Enabling UAE design since 2008, design-incubator Tashkeel will present 'Design+Making UAE'; a destination for those curious about the local design ecosystem, exploring design practice in the UAE from concept to completion.
The space will feature exhibition stations on Make Works UAE and the Tanween design programme, a retail pop- up of affordable products by UAE creatives, alongside a dynamic programme of workshops, talks and conversations with partners, Khatt Foundation and Dubai Network for Art, Architecture & Technology.
The roadshow exhibition 'Original Comes from Vitra' consists of series of booths, each dedicated to telling the story of a Vitra original.
Each booth will narrate the history of the product with drawings, sketches and photographs of prototypes.
Examples include some of world's most iconic pieces of furniture:
the Panton chair
the Standard chair by Jean Prouve
the Lounge Chair by Charles & Ray Eames
DRAK, the design collective based in Dubai's Ras Al Khor community will be conducting a community initiative titled 'From RAK to DRAK' where three designers, Amal Haliq, Faissal El-Malak and Khalid Mezaina, will focus on three commercial outlets from the neighbourhood.
After extended research and observation based on the needs of the outlets, each practitioner will design a new and contemporary product.
Photographer Ola Allouz will cover all three projects and more of Ras Al Khor industrial scenes in her cinematography project, displayed as part of the exhibition at d3.
ProtoPieces is an exhibition of furniture work designed by 12 students of the College of Architecture Art and Design (CAAD) at the American University of Sharjah.
Each piece will explore a specific type of joint or detail and the exhibition will show the complete design process, including a number of sketches, prototypes and scale models.
Installations
A site-specific installation by Dubai-based firm ANARCHITECT, 'Circadian Light Synthesis' is set out over two pavilions at one of the d3 entrance points.
One with natural light and the other with artificial light provided by Delta Light, exploring the human circadian rhythm and our relationship with natural light – both from the sun and the moon.
Abet Laminati have teamed up with renowned Italian designer Paola Navone, creating a giant jigsaw puzzle made from laminate pieces decorated with graphic baroque motifs in bold and clashing colour patterns, inspired by oriental printing.
When placed together, the puzzle reveals itself to be an oversized gate; something enjoyable and interactive for all visitors of Dubai Design Week.
Combining the beauty of sculpture and augmented reality, 'Parametric Surfaces' by SUPERFUTUREDESIGN* will consist of multi-faceted surfaces made from sound-absorbing materials.
The suspended interactive installation appears as a three-dimensional box frame serving creating a backdrop for visitors to experience a digitally enhanced virtual reality.
As part of the'Design for Good' initiative, Dubai Design District (d3) have commissioned the social enterprise established to harness traditional Afghan skills, Fatima Bint Mohamed Bin Zayed Initiative (FBMI) and Emirati designer Roudha Alshamsi to create 'The Mesh'; a series of domed shelters inspired by the traditional yurts found in Afghanistan, incorporating patterns sourced from traditional motifs, handwoven by FBMI artisans.
Istanbul-based Tabanlioğlu Architects will present 'housEmotion', an illuminated pavilion composed of white rods forming the shape of a universal symbol for a house, the embedded lights transform the structure into a glowing lantern at night.
Competitions & Awards
The Middle East's leading design innovation competition, this year the Audi Innovation Award has challenged designers in the region to respond to the theme 'Connections'.
With a panel of distinguished judges selecting the winning project amongst 450 registrations of interest, the winner will be announced on 13 November, during Dubai Design Week, and receive $25,000 worth of investment in their design.
The winning project of Urban Commissions 4.0, be unveiled during Dubai Design Week on 13 November, where it will be installed permanently in Dubai Design District (d3).
Selected amongst the three projects shortlisted from over 100 submissions, responding to this year's theme 'Water Feature'.
The annual competition is an initiative by Dubai Design Week, Dubai Culture & Arts Authority (DCAA) and Dubai Design District (d3).
Presenting an opportunity for designers living in the UAE to promote the use of local manufacturing and resources to produce one item of urban furniture with a budget of AED50,000, the winning design is to be unveiled during Dubai Design Week on 13 November, where it will be installed permanently in Dubai Design District (d3).
The open-call competition, Design 100, for designers from the UAE to create a piece of furniture or functional object for the chance of having 100 editions produced by Dubai Design District (d3) in partnership with American Hardwood Export Council will unveil its winner within Downtown Editions, where winning product will be sold to the fair's visitors and all proceeds will be allocated to Dubai Cares and their support for Syrian refugees.
Talks & workshops
Dubai Design Week 2018 will host an extensive range of talks and panel discussions across a number of locations within d3.
The Main Stage will see designers, creatives and opinion leaders addressing diverse subjects across sustainability, safeguarding culture, and what the future looks like.
Highlights include international innovator Daan Roosegaarde, globally renowned Italian designer Paola Navone and Arab satirist Karl Sharro.
Global design experts including award-winning designers Ini Archibong, Marc Ange, Matthew McCormick and Martyn Lawrence Bullard will headline the programme of 'The Forum' at Downtown Design.
As part the year-round commitment to empowering design and innovation in the region, Audi Middle East will host a series of innovation-led discussions in the 'Audi Innovation Hub' at Dubai Design Week, open to the public and populated with international experts.
Together with Dubai Design Week for the second year consecutively, UAE Modern will present a sustainability conference named People Planet Profits.
A sustainability-focused conference due to host various activations across Week, with a concentration a full-day of knowledge exchange by global experts including panel discussions and a keynote covering topics such as Super Interaction.
Interconnected transport and infrastructures, Circular Economies: adoption and adaptation, Architectural Education from the Perspective of the Future and our Society in Motion: Communities, Resilience, Place.
Workshops for professionals as well as public will take place across the Dubai Design Week programme, with Re:Urban Studio providing the setting for professional masterclasses, amongst them creative design studio Ink; transforming music into physical spaces, alongside global agency MassiveMusic, who are demonstrating the exercise of branding sound.
The extensive programme at the Making Space, located in a pop-up space in d3 for the duration of Dubai Design Week, provides visitors of all ages, experience and ability with the opportunity to engage with design process and creativity, and includes first-hand modeling, sculpting, weaving or sketching via practical workshops led by UAE based and international creatives.
Director of Dubai Design Week, William Knight, says:
"Dubai Design Week 2018 will build on the success of the previous editions of the event, with an outstanding array of installations, exhibitions and activations, and the diversity of talent represented is the strongest yet.

Dubai's design community will take centre stage, alongside regional collaborations and preeminent international profiles."