Design events
Our highlights from the global design platform Dubai Design Week 2019
The 2019 edition took place all across the city with more than 250 free exhibitions, talks, and workshops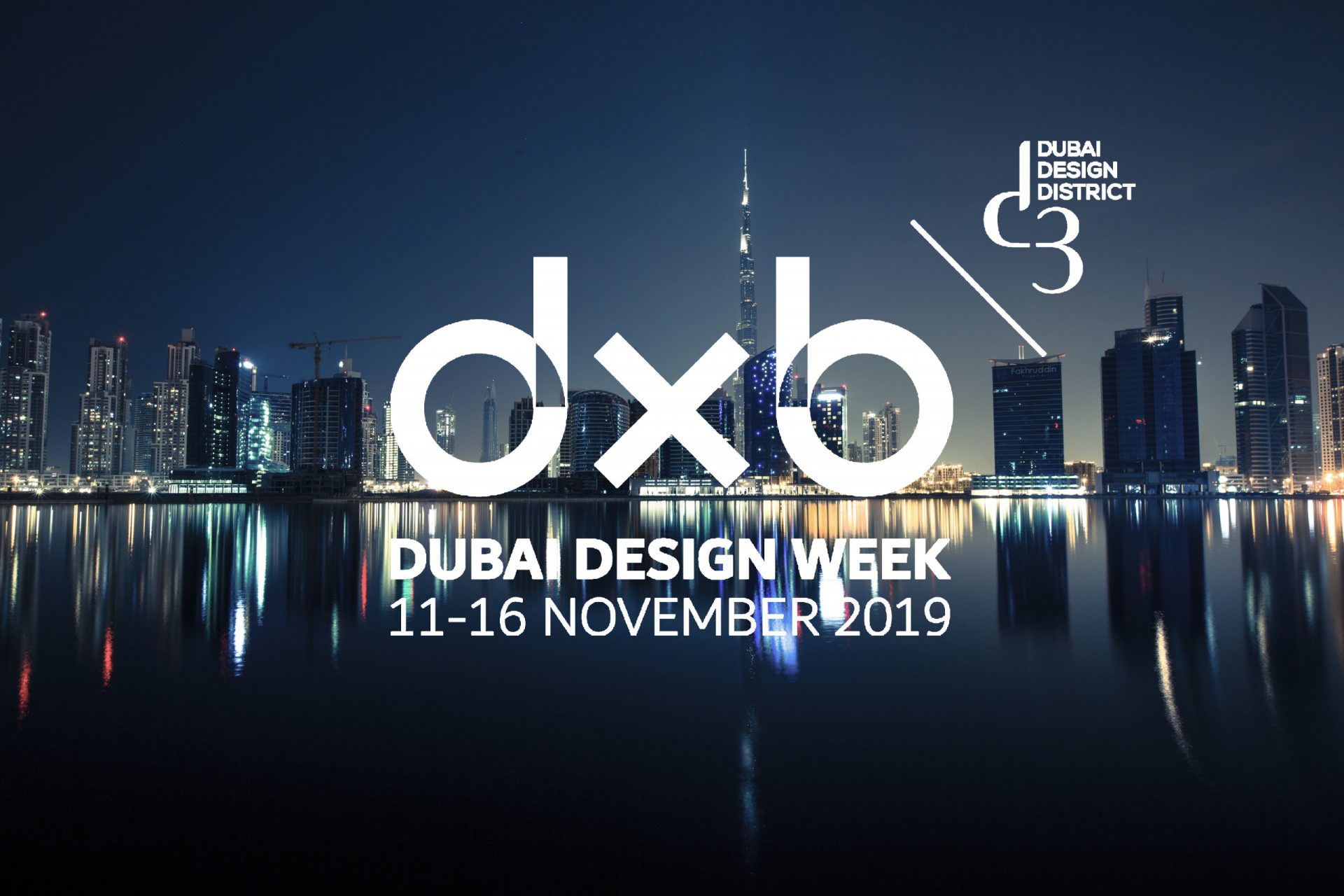 Dubai Design Week 2019 celebrated and promoted creativity and design, being the largest festival of its kind in the Middle East, attracting over 75,000 visitors. The event takes place annually every November since 2015 in the city of Dubai, United Arab Emirates.
The 2019 edition took place all across the city with more than 250 free exhibitions, talks, and workshops. Providing a hub for the global design community, Dubai Design Week engages the growing field in Dubai and the UAE.
The design event is centered in Dubai Design District D3 around two main exhibitions: Downtown Design, showcasing a variety of commercial designs, and the Global Grad Show, that curates top projects from students across the world.
Founder of DesignWanted, Patrick Abbattista was invited to hold the workshop "Digital Marketing and Design" at Downtown Design, exploring the latest updates and best practices of digital branding promotion for the architecture and design industry.
We also had the opportunity to take a walk through the city's exhibitions and installations, here is what you should not miss.
Dubai Design Week 2019 – Our 10 favorites:
The Twisting Chair – Houtlander
The Twisting Chair is a surreal piece by the design duo Houtlander, composed by Phillip Hollander and Stephen Wilson, two passionate designers focused on producing traditional and yet modern wooden furniture.
MB&F M.A.D Gallery
Upon entering the MD&F M.A.D Gallery, visitors enter a universe of astounding creations, from horology pieces to mechanical and kinetic art. The fiercely unconventional objects merge the highest craftsmanship into timeless and futuristic sculptures.
Paper Clay Air Humidifier – Maxime Louis-Courcier
The master's graduation project by Maxime focused on the simplification of use and technology in home appliances such as the air humidifier. Through the simple use of physics, Maxime achieved functionality through minimal, elegant and sustainable design.
Qissa Ghar – The Busride Design Studio
Qissa Ghar is an installation that transmits the rich culture of India with all its different regions sub-cultures, religions, philosophies and portrays this incredible historical and multi-faceted narrative as the vast fabric which holds India together.
Tasca4D
4 is a refined artisanal chair by Japanese studio Tasca4D. Designed by the studio's creative director Satoshi Yasuda, the seating piece is a polished metal with hand threaded silk ropes, giving a contrast between sleek and cold metal with the nobility and warmth of the silk color and pattern.
Carousel of Light – Preciosa
Designed by Michael Vasku and Andreas Klug, Carousel of Light is an installation from Preciosa lighting featuring a rotating carrousel under a curtain of lights that dim and brighten as visitors from the Dubai Design Week moved through. The installation gave a friendly, interactive and elegant moment for everyone who passed by.
Stellina – Vaonis
Stellina is a compact smart telescope by french enterprise Vaonis. Stellina offers a simplified and user-friendly experience of capturing the astounding beauty of the stars. Integrated with extremely sensitive image sensors and smart image stacking process, Stellina will reveal incredible images of our outer and distance universe.
Kabul Old City – Turquoise Mountain
Kabul Old City – A Visual Journey is a large scale interactive multi-media installation by Turquoise Mountain. Visitors digitally explored the architectural treasures of the Kabul Old City in Afganistan and learn about the people keeping Afghan crafts alive.
WHYS – Laurenz Reichl
WHYS is a data visualization and decision facilitator tool for the information age designed by the Royal College of Art student Laurenz Reichl. The online platform uses technology to help people make informed decisions. WHYS beautifully simplifies context and makes understanding much simpler and intuitive.
WAL(L)TZ – T Sakhi Architects
Conceived by Beirut-based architecture and design studio T Sakhi, WAL(L)TZ is an interactive and fun installation dealing with serious issues of Lebanon such as the socio-political barriers in its society. Crafted from recycled foam, the piece is a barrier which visitors of Dubai Design Week faced and interacted, stimulating a connection with the metaphorical adversity.