Design events
Dubai Design Week returns 8-13 November 2021, with its most extensive programme to date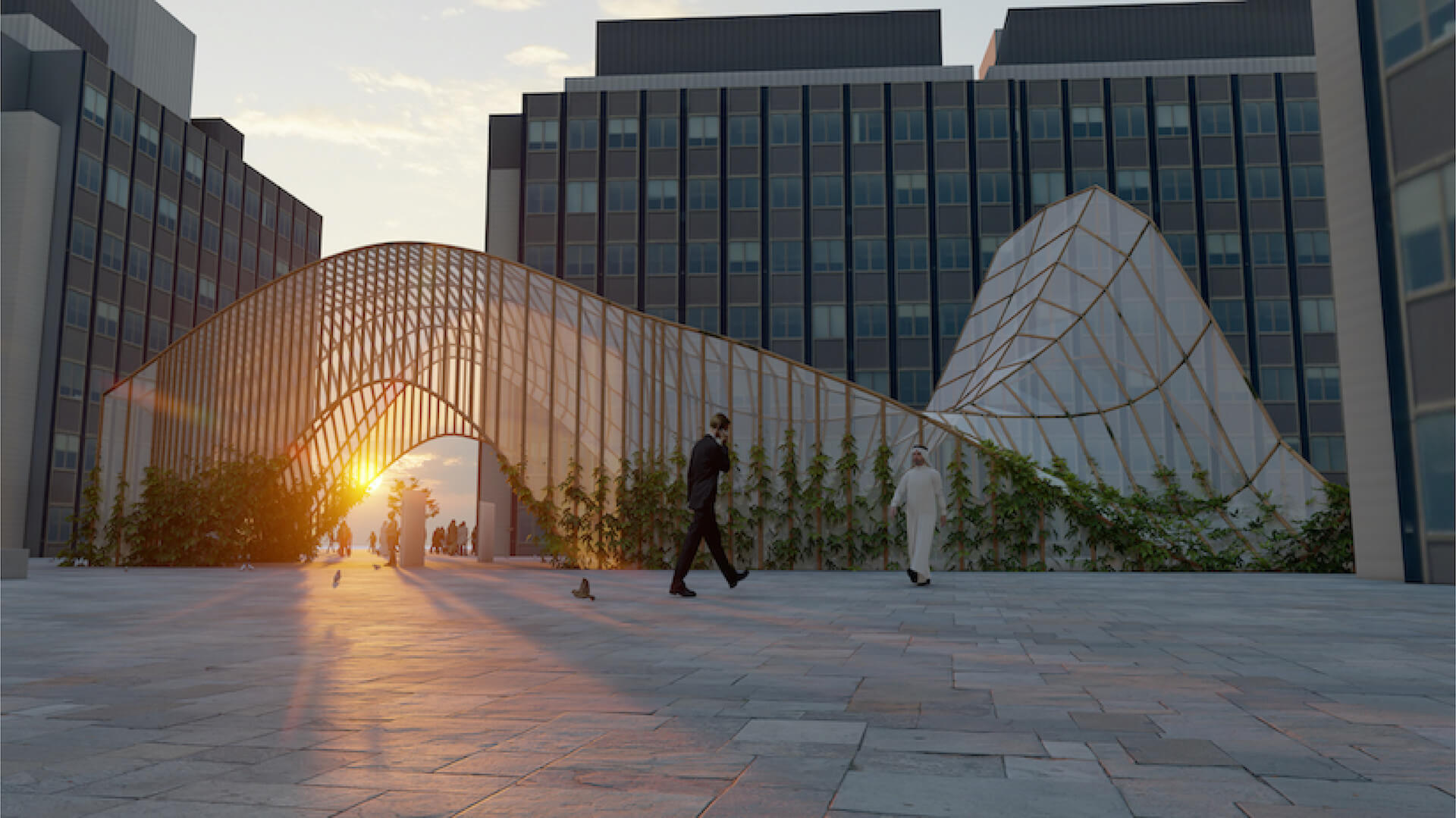 Dubai Design Week returns 8-13 November with a varied line-up of 200+ activities staged at the festival's main hub in d3 and around the city.
Celebrating design and creativity in the UAE and beyond through an extensive free-to-attend programme of engaging exhibitions, pop-ups, installations, talks and workshops, accessible for visitors at all levels, Dubai Design Week presents its most extensive line-up of impactful activities to date. This year's event is in partnership with Dubai Design District (d3) alongside Dubai Culture & Arts Authority (Dubai Culture) and supported by A.R.M. Holding.
As the creative capital of the region, this year's festival will have a key focus on supporting the design community in Lebanon, with spotlights on rising and established Lebanese design talent throughout the programme; from architectural installations and product design to artisanal delicacies and outdoor music sessions.
Khadija Al Bastaki, Executive Director of d3, said: "We are proud to continue as the strategic partner of Dubai Design Week, reinforcing Dubai as the emerging global centre of innovative design. This flagship event elevates an ambitious generation of designers from around the world and demonstrates the ingenuity of d3's creative community. Our partnership with Dubai Design Week exemplifies d3's genetic makeup to rethink the regular. This event has always brought the best of the industry to the forefront, and we look forward to seeing how the 2021 edition expands the design landscape with remarkable foresight and impactful dialogue."
Take a look into the future
An exhibition showcasing 50+ of the region's most innovative ideas and solutions to make the world a better place in the fields of technology, science and design, the MENA Grad Show will feature the work of bright young minds coming out of the region's leading universities, addressing issues ranging from desertification and accessibility through to child nutrition and waste management.
In a multi-media showcase dedicated to architecture with a human-centric approach, the 2040: d3 Architecture Exhibition will feature five architectural firms presenting concepts of how Dubai could look in 20 years.
Discover the latest in design
The region's leading design fair for high-end and quality design, Downtown Design is back with an in-person showcase of 130+ international and regional exhibiting brands and designers, and a strong trade programme that will provide a platform for the region's architects and interior designers to gather and explore business opportunities.
This year, the fair will host brands from over 20 countries as well as major national representations from European countries including Austria, France, Hungary, Italy and Spain, and Downtown Editions, the fair's boutique section dedicated to limited-edition and bespoke design, will once again uncover the latest in design by individual designers, studios and creative collaborations, with a spotlight on the region.
Installations
Responding to this year's theme of regenerative architecture and restorative design, the festival's headline commission Abwab has been awarded to Dubai-based Ahmed El-Sharabassy for his proposal titled 'Nature in Motion', an architectural pavilion referencing the Dubai desert's constant motion and emulating the city's continuous development. The pavilion will host an exhibition titled 'Pulp Fusion', curated by Beirut-based architecture and research firm Bits to Atoms and centred around the human impact on the planet.
In total, 15 installations and public interventions will be staged throughout Dubai Design District (d3) for visitors to explore in the open-air setting.
Pop-ups & Exhibitions
A range of showcases will uncover the latest in design from the region; the UAE Designer Exhibition 2.0 will unveil works by 25 emerging and undiscovered creative talents, based and producing locally, while The Beirut Concept Store will feature works by 50 established designers and emerging creative talent based in Lebanon, from tableware and furniture pieces to books and small gift items.
Participate in a series of activities
At the Making Space, a programme of 80+ workshops under the theme of 'Paper, Plastic + Play' will provide visitors of all ages and levels of experience with the opportunity to experiment with ancient and innovative ways of making and creating; from pottery or reforming plastic to papermaking or using soap as a new medium, each activity curated with people and the planet in mind and Atölye will explore themes across circular economy, design thinking and community design at The Re:turn, their pop-up space in d3.
Meet the region's artisans, creatives and small businesses
A new, daily remodelled programme of gatherings, curated by Fatma Al Mahmoud, 'Meet the UAE Creatives' will bring the local creative community and its stakeholders together in a series of engaging dialogues in a casual format and visitors can meet the region's artisans, creatives and small businesses offering a curated selection of original and high-quality products at The Marketplace, 12-13 November, supported by Dubai Culture & Arts Authority.
Throughout the week in d3, a series of multi-disciplinary activations, events and engaging activities will offer creative experiences to visitors of all ages, including delicious food offerings and a host of children's activities, from pottery to tree planting, alongside a programme of live music sessions and entertainment on the weekend.
Check out some of the most loved designs from 2019, don't miss Highlights from Dubai – Dubai Design Week 2019.