Introducing the newest vibe – Duet Pro by Crave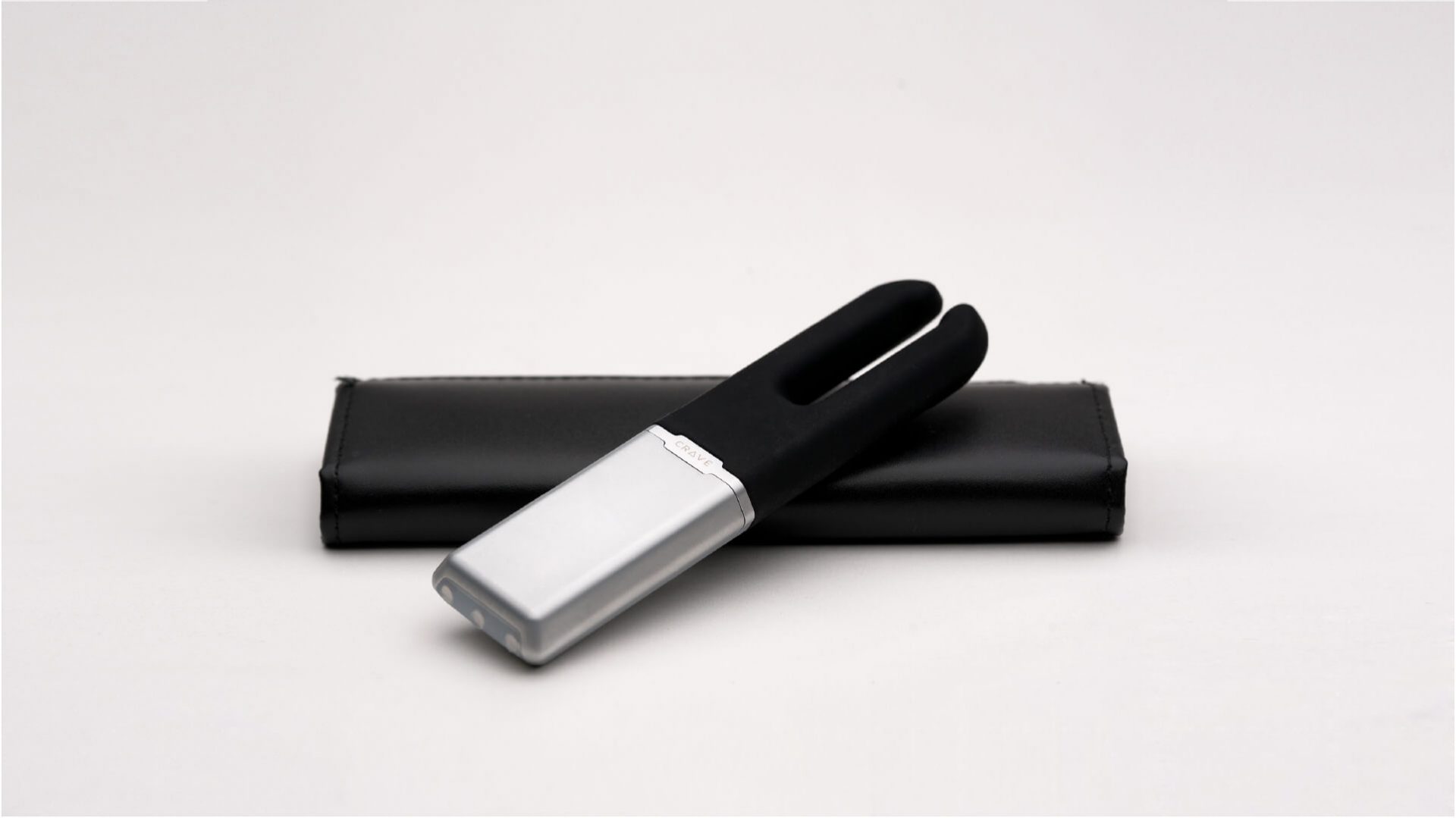 Crave's new product is made for personalized pleasure.
Crave is all about people owning their pleasure. They were the first company to crowdfund a vibrator and made the award-winning Vesper vibrator necklace in 2014, which introduced the category of sex jewelry to the mainstream.
For the past nine years, Crave has seen how modern design and fun experiences make pleasure more accessible and help people open up conversations around sex and pleasure.
The newest vibe, the Duet Pro
The Duet Pro is the next generation of the widely-adored Duet vibrator, which uses two powerful motors in its unique dual-tip design for focused clitoral stimulation and a new gorgeous brushed satin texture on the metal body. Like the Duet, Duet Pro is USB rechargeable and fully waterproof.
What makes the Duet Pro really special is that it offers truly personalized pleasure with easy-to-configure vibration patterns that you can change as often as you like. Because pleasure is never one size fits all!
Curious to know more about products designed for women, don't miss Sukha breaks down barriers to cervical screening.
Unique features
Made out of silicone tips & electroplated metal base & nickel-free plating, the Duet Pro features include:
Customizable vibration patterns using myvibes.lovecrave.com, it is USB rechargeable and completely waterproof. It is also virtually silent while delivering 4 vibration modes and 4 power levels plus TURBO. Due to its high power battery, Duet Pro lasts up to 45 minutes on the highest setting, it includes a genuine leather pouch to carry, it is phthalate-free and the materials are body-safe.
Customizable vibration patterns
Customizing your Duet Pro's vibration patterns is simple. The online MyVibes app is easy to use and completely private—you'll log in with just the serial number on your Duet Pro. Once you design the patterns you want to play with, you'll connect the Duet Pro to your computer via USB and you're good to go.
Not sure what your vibes are? Don't feel like programming right away? The Duet Pro comes pre-programmed with 16 vibes that are highly rated by customers, plus TURBO, so there's no need to configure anything to get started.
These Duet Pro patterns were developed through extensive customer research and feedback and installed the ones that delighted the broadest range of people who tried them. Once you see what appeals to you, use the MyVibes app to tweak those patterns, add new ones, and delete the ones that aren't that interesting to you.
Build it yourself
During this time of the pandemic, Crave has been looking for new ways to support people, not only with a new product but also with a fun new experience at-home!
In addition to the Duet Pro, they've also created a more literal hands-on approach to owning your pleasure… like actually building your vibrator yourself through a virtual Zoom workshop as a special perk! For years, Crave has been doing the famous Build-A-Vibe workshops at mainstream venues such as SXSW, California Academy of Sciences, museums, and major festivals. While Crave has been running Build-A-Vibe sessions since 2015—this is the first time taking this experience online.
At these workshops, people are able to directly work with a Crave Technician to build their own vibrator to take home. But now, we've found a way that you can experience the process of building your own vibrator in the comfort of your home! If you select this perk, you can do a build session as a small group or 1:1 with a Crave Technician.
With the Duet Pro Build-A-Vibe experience, Crave will ship the Duet Pro kit and join you via Zoom. In this virtual group workshop, they'll guide you through building and programming your Duet Pro and answer any questions along the way.
Crave privacy comes first
Crave loves talking about sex and pleasure, but they also love privacy, boundaries, and safe words. Because Crave believes the best way to protect private information is simply to not have it, it does not collect or store any personal information in the MyVibes app.
Crave will use only the product serial number—which is not connected to any personal details you may have provided during your purchase—to access the MyVibes website, it will never ask for your name, email, phone number, or any other personally-identifying information to access MyVibes.
If you want to know more about incredible designs with electronics, don't miss Higo Sense: The digital doctor in your pocket.