Design events
Dutch Design Week 2020: innovation, experimentation and new materials
With a successful virtual edition, Dutch Design Week 2020 continues to offer a future-oriented vision presenting innovative & sustainable materials as one of the main trends of this year's edition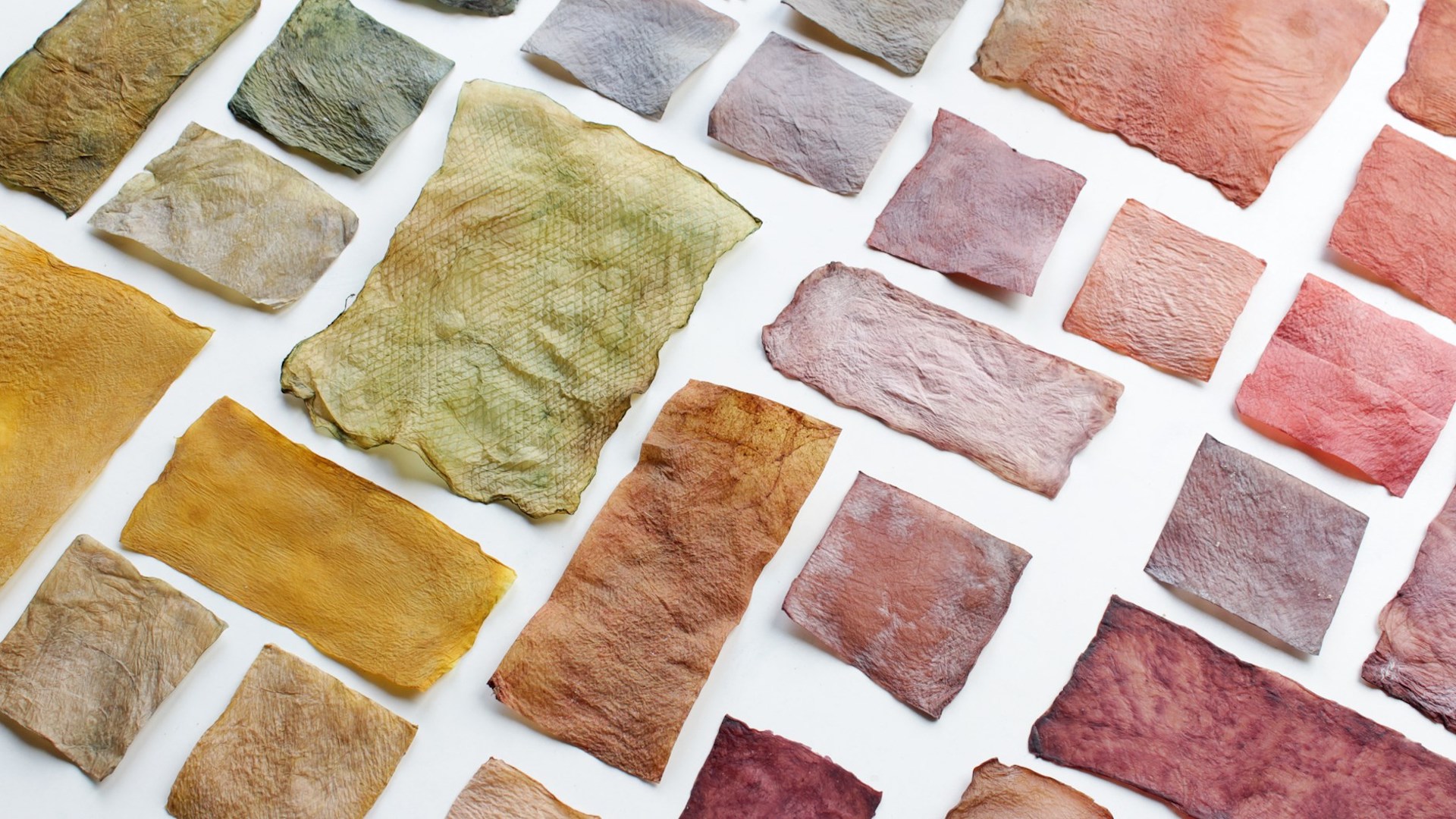 Concentrating on design of the future and the future of design, Dutch Design Week is the largest design festival in Northern Europe that presents projects and ideas of designers from around the world, along with networking events, lectures, prize ceremonies, exhibitions, debates and festivities. Taking place every year in Eindhoven during the month of October, the 2020 edition of DDW became the online centre of the creative industry as restrictions halted the physical component of the festival.
Held from the 17-25 October, Dutch Design Week 2020 had a successful virtual edition with a reach of over 50.000 viewers from all over the world, 1,500 (inter)national designers, 750 3D Viewing Rooms, virtual tours, matchmaking sessions, and live streams by partners and designers that can be watched on the event's platform.
Having created a fantastic online programme, Dutch Design Week 2020 sees its future as a hybrid festival with online and offline components, keeping the live part as indispensable as it evolves as a major international hub where the future is shown, explored and discussed.
As every imaginable discipline and aspect of design is on offer during the festival, there is an emphasis on experiment, innovation and crossovers. Exceptional attention this year goes to an array of projects in which designers experiment with materials focusing on sustainability while generating innovative and surprising ideas. 
With material experiments being inherently part of contemporary design, the collective exhibition 'Materialized' presented a curated path through research projects on biomaterials and innovative sustainable furnishings.  
As part of 'Materialized', the 'Eggshell Ceramic' project made by Laura van de Wijdeven presents an extra step in the eggshells lifecycle, with the creation of a material that has the look of ceramics but the weight of cardboard.
While eggshells are often used in compost for agriculture, 'EggShell Ceramic' is a circular material that shows new possibilities by being a good replacement for single-use products. 
Looking at waste with a different perspective, Sachi Tungare presented Jugād, a material exploration of two very commonly found wastes: used flowers as the organic material and cigarette butts, the inorganic material. By dissolving both and casting them in various moulds, Sachi scopes for the potential to add value to what was otherwise quite simply trash.
Utilizing the ideology of jugaad, he changes the approach towards resources that are available in such abundance, looking at the discarded floral waste from daily prayer rituals and festivals in India and the cigarette butts, the cellulose acetate that is causing harm to the environment. 
Another intriguing project is that of Soowon Chae called 'Ocragela', which is a biodegradable material and made out of only four natural ingredients: ochre, gelatin, glycerin, and water.
'Ocragela' can be used as a normal textile material as it can be hand-stitched or machine-sewed and it can be customised to look and feel like leather, rubber or silicone and plastic by changing the proportions when making it.
[ Interested in bio-based materials? Why not have a look at Minimizing waste from takeaway food packaging with bio-based materials ]
Interestingly, another type of biodegradable textile that is being developed is called 'Kombutex', using the layer of bacteria that grows on the surface of kombucha to be a fertile breeding area for small vegetation such as moss and other plants.
Together with the VU and Waag Society, Studio Samina Boon developed Kombutex, that represents an alternative to mechanical ventilation when employed as a wall covering, creating Living Aero Bacterial Systems (LABS), that are walls of living organisms that turn our interiors into part of the ecosystem.
[ Would you like to see more contemporary surface coverings? You may like From cork granules to cork pixels with Gencork ]
Exploring how waste generated from the kombucha drink industry could be re-processed, Riina Õun developed a new, more sustainable, vegan, leather-like material by using the Symbiotic Culture Of Bacteria and Yeast (SCOBY).
The material, called SCOBY-compo is water-resistant, flexible and strong. The result is a market-ready product representing a viable alternative for the fashion industry as it is ready for production on a large scale.
Without forgetting the world's most reviled material, plastic, the entire space of Yksi Expo offered exhibitions and presentations on the theme of plastics, as well as workshops, lectures, other activities and meetings. 
Under the title 'Rethinking Plastic', the entire plastic chain was discussed: from alternatives to plastics, recycling, upcycling and reusing, cleaning up, collecting and bioplastics. Yksi Expo will focus entirely on this theme until the end of 2022.
Besides this, Florence Zhou developed her project 'Re-crafting plastic' while using single-use household plastic waste, where she developed a series of techniques for processing this waste at her own house.
The objects designed are everyday household objects, bookends, beakers, stationery, candle holders and vases; creating a circular material eco-system within the confines of her place.
On the other hand, for preventing and avoiding the creation of synthetics and petroleum-based materials, Sarah Graham developed 'The Living Factory', which is an exploration of a nacre inspired bacterial composite for use in the sportswear industry.
Sarah employed additive microbial manufacturing, combining the metabolic processes of two bacteria growing in alternating layers to build a 'brick and mortar' nanostructure that mimics natural nacre and gives the material a high resilience to fracture, increasing its toughness by three thousand to that of just the mineral alone.