Design events
Dutch Design Week 2022 – Interview with Creative Head Miriam van der Lubbe
Deeply rooted in the idea of listening closely to the design community – the theme of Dutch Design Week 2022 is 'Get Set'.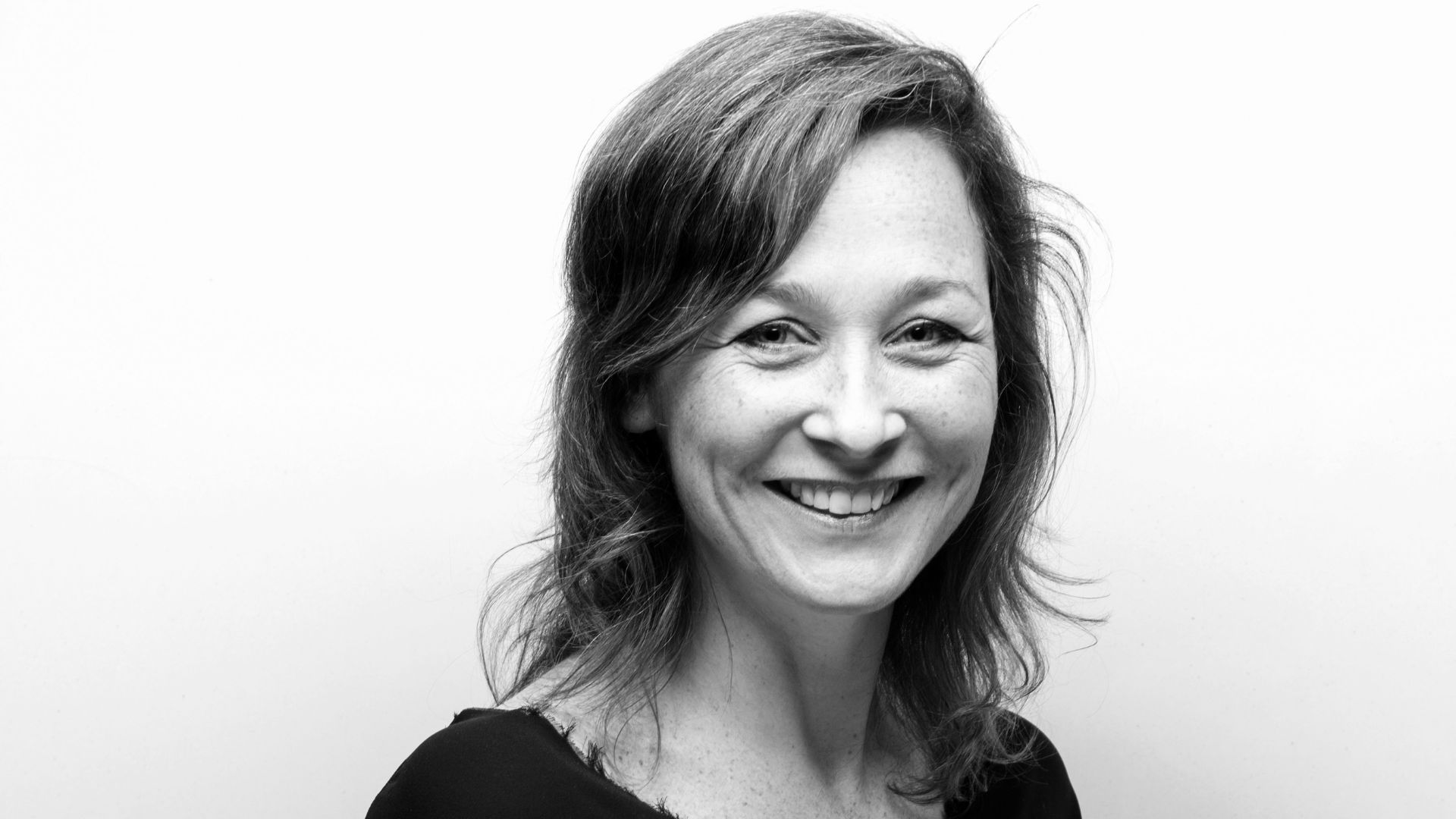 Presenting work and concepts of designers to visitors from home and abroad – Dutch Design Week 2022 (DDW22) is the largest design event in Northern Europe taking place in Eindhoven, Netherlands.
With more than 110 locations across the city, it organises and facilitates everything from lectures to exhibitions, networking events, debates, festivities and prize ceremonies.
Been appointed recently – Miriam van der Lubbe is the Creative Head of Dutch Design Week 2022.
A well known name, she co-founded DDW 20 years ago together with other design icons. 
Along with holding several managerial positions in the national design field – she additionally launched the design studio Van Eijk & Van der Lubbe together with Niels van Eijk in 1998.
Brilliantly emphasising on experimentation and innovation along with making a contribution to societal challenges – this year's theme is 'Get Set'.
Deeply rooted in the idea of listening closely to the design community, it showcases a shift from preparation to action. 
With DesignWanted as their official media partner, we decided to know more about Dutch Design Week 2022 – including the choice of ambassadors and the mentorship programme – with Miriam van der Lubbe.
As one of the co-founders of the Dutch Design Week – do you think anything has changed compared to its initial objectives? Is the mission that you shared at first still valid today, in a greatly changed world?
Miriam van der Lubbe:
Well, we started over 20 years ago out of urgency with the event 'Designers Present'.
Years later, thanks to the effort of many people – this grew into the Dutch Design Week.
There were no opportunities for designers to present their work in the Netherlands.
So, we all went to Salone del Mobile in Milan.
And it's kind of crazy to go all the way to Italy to meet each other.
From this idea and the urge to meet each other, we started what is now known as DDW.
So it was what we call a bottom-up event from the very start!
I believe our event continues to thrive because of the designers who want to present their work and meet each other. I've seen it change though.
DDW has become one of the biggest design events and is very international. 
But if I look at the future – I believe we need to shift from big, bigger, biggest to good, better, best.
I want to make coalitions to enable DDW not to necessarily become the biggest but the best design week since we need strong collaboration to make it work. 
This edition, DDW22, will be filled with so many designers all on a mission to make this world a bit better. I hope that the audience will see the design potential out there, potential that – I believe – we don't utilise enough at this moment!
'Get set' is this year's theme of Dutch Design Week – who is this invitation for? What does it take to be 'get set'?
Miriam van der Lubbe:
DDW is here for the community of designers, companies and organisations that want to present their work, but also for others.
It's an invitation to create collaborative work and to move towards a more holistic and more importantly, an effective approach.
From presentation to action. 
We are aiming to build an open and accessible network for the design world – disciplines, policy makers, producers of raw materials, big industry and many more.
In order to achieve this goal we need to 'Get Set'.
Get Set means that we – as designers and as citizens – must get in the right mindset.
Not just the designers but also the DDW visitors.
It's where we are now at this moment because we need to be ready for what is coming. 
Take a look at what is happening already, for example.
We are facing enormous challenges like the climate crisis, the war in Ukraine, inequality, and many other social challenges.
To make changes together, we must 'Get Set', embrace the right mindset and build smart coalitions. 
For this reason, we are experimenting this year to programm DDW from a mission-driven perspective – designers and participants that work on similar challenges are presenting in each other's proximity. 
Easier for the public to find the topics they are interested in and better for participants for sharing knowledge and network.
Your role aims to be an active connection point between different realities – designers, companies, institutions. What does the design community need to do to be connected in a functional and continuous way? What form should this dialogue take, apart from the industry events that happen once a year?
Miriam van der Lubbe:
We believe that our community needs to make smart collaborations, now more than ever.
Being of importance and creating a societal impact on a smaller or larger scale is something that we derived from all these interactions.
This is what I mean when I say 'smart'. 
We must create coalitions and work together on global missions and challenges.
We need to feel involved and be aware of what's going on, but the most important message is that the community gets active. 
Doing nothing is not an option anymore.
We must act now! And not everything will work out the way we plan or hope, but I think that's not a problem at all.
The only mistake we can make is to not get started. So – Get Set! 
Every year Dutch Design Week involves selected design ambassadors to 'champion Dutch design and the week in Eindhoven' – who will be the names of 2022 and why?
Miriam van der Lubbe:
Marjan van Aubel Studio – they're an award-winning, innovative solar design practice translating solar energy into everyday life.
They design for a positive future with a combination of sustainability, design and technology.
The studio creates lasting change through solar design, whereby the power of the sun is seamlessly integrated into our environments, buildings and objects.
The aim is to make solar energy more accessible for everyone.
Marjan van Aubel Studio is a true pioneer in the field of solar design and brings this topic to the fore with striking urgency. Her work brings together innovation, sustainability, design and technology.
Marjan puts the true potential of solar energy on the map by integrating it into her product design, thereby demonstrating how powerful design can be.
Marjan van Aubel Studio is a leader in design and entrepreneurship that shows the need for smart collaborations.
Marjan is an example for future generations – inspiring, driven and ambitious!
Along with her, it's the Italian duo Andrea Trimarchi and Simone Farresin who have been advocating holistic design thinking and value creation ever since founding their own studio Formafantasma in 2009. Their goal is – to better understand, facilitate and transform the built and natural environments we live in. Formafantasma sees material, technical and social possibilities everywhere and loves to open them up for discussion.
Formafantasma creates unique work, is conceptually strong and often makes a poetic translation of vision into expressive and outspoken work.
Their work is included in collections all over the world. Andrea Trimarchi and Simone Farresin are uniquely capable of collaborating with leading brands based on their own autonomous ideas.
They are drivers of talent development and are not afraid to tackle topics and issues of social urgency!
What does the mentorship programme carried out by the ambassadors consist of? What are the expected results from their choices and mentorship?
Miriam van der Lubbe:
We asked the ambassadors to include young design-talents in their mission.
I believe they have a tremendous energy to push talent forward and help them to develop their work. 
I believe that we have to share knowledge and experience, in order to grow as a whole.
Stay tuned to see what evolves out of that!
Shaping the future and contributing to a better world, an event now grown to become a 9-day festival and a platform for the design community throughout the year – Dutch Design Week 2022 is being held from 22nd to 30th October.