Earth Day through design – Taking a deep-dive into The Ocean Cleanup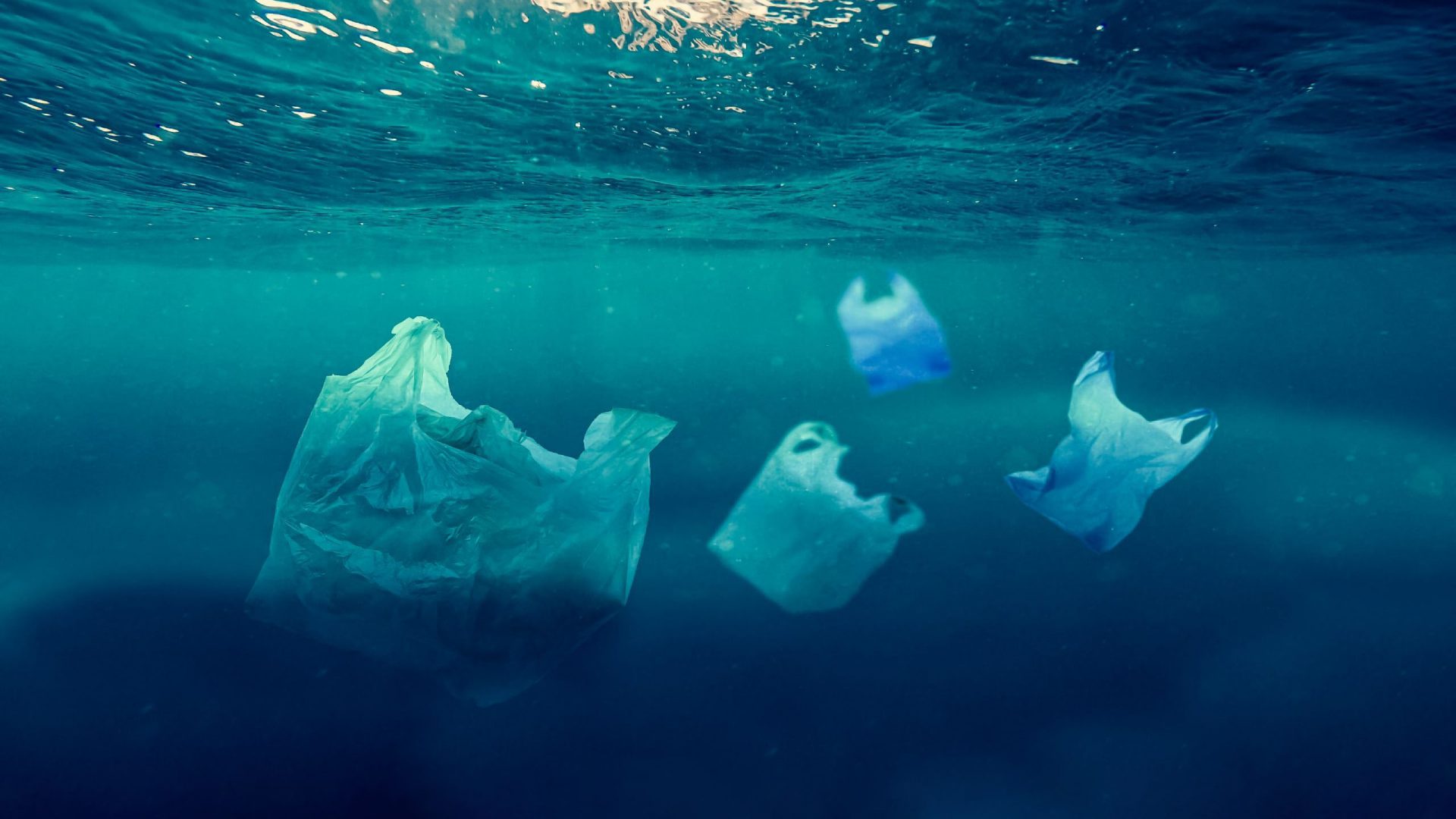 On April 22nd we celebrate Earth Day, an annual worldwide event where millions of people demonstrate support for environmental protection and climate action. But what exactly does Earth Day have to do with design? Well, everything!
As we grapple with climate change, pollution, depletion of natural resources, and perhaps one of the worst health crises in years, Earth Day is a chance for us to analyze our relationship with Earth and turn our attention to the future and reformation of our lifestyles, our global systems, and our planet. While every single one of us is responsible for these, designers have a huge role to play in helping us improve our relationship with our planet. Aware of this, many of them are doing their part and contributing to the cause because let's be honest, Earth Day IS every day.
With this in mind, innovative projects have been created by designers around the globe to help us decrease pollution, among these incredible projects is The Ocean Cleanup, an initiative that not only aims at cleaning up our oceans by 90% but also showcases how designers have the power to create solutions, projects, services and initiatives to save our planet.
The Ocean Cleanup
Earth's surface is over 70% water. And it's full of plastic!
Cheap, durable, and extremely useful, plastic has undoubtedly changed human civilization but this modern technology has gotten out of hand.
Since its invention, over 100 years ago we have created over 8 billion metric tonnes of plastic and a lot of it ended up in the ocean. Around 8 million metric tons of plastic get into our oceans every year. That's so much plastic that it will outweigh all the fish in the oceans by 2050!
If no action is taken the plastic problem will increasingly impact our ecosystems and consequently our geopolitics and global economy.
What actions can we take? Let's take a look at The Ocean Cleanup, a nonprofit environmental organization responsible for the largest plastic cleanup in history.
Envisioned and led by Boyan Slat, The Ocean cleanup uses the ocean's currents to concentrate and catch massive amounts of plastic. Instead of going after the plastic, you could let the plastic come to you! The project also intercepts the plastic coming from rivers before it enters the ocean.
The project is gaining traction and has finally reached the point of creating products made with plastic from the great pacific garbage patch with 100% of the proceeds going towards the continuation of the cleanup.
In the next five years, The Ocean Cleanup aims at cleaning 50% of the Great Pacific Garbage Patch and halting 80% of plastic coming from rivers from entering the oceans.
How do they do it?
Cleaning the Ocean
The Ocean Cleanup is focusing on collecting the plastic trash from the largest garbage patch in the world – The great pacific garbage patch, a plastic soup around 3 times the size of France located between California and Hawai.
The Ocean Cleanup uses passive floating structures localized in the ocean gyres, where marine debris such as plastic tends to accumulate. These structures act as plastic traps from where ships can later collect and bring to shore to transform into valuable products.
Stopping the plastic before it reaches the ocean
90% of ocean plastics come from rivers. The Yangtze river in China alone flushes around 1.5 million tons of plastic into the pacific ocean every year.
To stop the plastic before it reaches the oceans, The Ocean Cleanup created The Interceptor, a solar-powered, automated system designed to capture and extract waste from rivers. Along with an optimized water flow path, a barrier guides rubbish towards the opening of the Interceptor and onto the conveyor belt, which collects the plastic waste.
Once the containers are almost full, local operators are informed with an automated message, who then empty them and send the waste to local waste management facilities.
Transforming plastic waste into products
The first product to come out of this incredible operation is sunglasses. The sunglasses are made from plastic The Ocean Cleanup removed from the Great Pacific Garbage Patch during its operations in 2019.
Designed in California by Fuseproject founder Yves Béhar and made in Italy by Safilo, these 199 euro sunglasses are probably the most stylish way you can help rid the oceans of plastic. And, should the time come, they've been designed to be easily recycled.
An incredible element of the design is its packaging. The sunglasses' cases are made from the first cleanup system and now get a new life as a one of a kind case.
The Ocean Cleanup estimates that it can clean an area equivalent to 24 football fields of the Great Pacific Garbage Patch from the proceeds of just one pair of sunglasses. We can't wait to see that other products will The Ocean Cleanup design from our plastic waste, and while they are rocking these sunglasses, others are following suit by designing more products made from plastic recovered from our oceans.
Curious to know how other designers are repurposing plastic waste? Head to DesignWanted's exploration of plastic upcycling design solutions.
We have selected seven products, ranging from furniture objects, to home and fashion accessories, all made by upcycling ocean plastic. Check out how these projects are contributing to saving the planet:
Lettuce Grow
On a mission to change our food system, Lettuce Grow is helping us establish a connection with what we eat. It is a self-watering, self-fertilizing hydroponic vertical vegetable garden, made using ocean-bound recycled plastic.
Shahar Livne's jewellery collection for Balenciaga
In collaboration with Balenciaga, Shahar Livne designs a jewelry line made from ocean plastic. The items complement 'Balenciaga's Afterworld: Age of Tomorrow collection', and imagine a world in which clothing transforms over time and is worn for many years.
The R.U.M. chair by Wehlers
Design studio Wehlers makes furniture out of scrap materials and accepts back their products after the life-cycle ends. R.U.M, short for Re-Used Materials, is a chair designed out of plastic taken from the Scandinavian seas and harbours.
The Ibiza chair by Vondom
Vondom is using fishing nets, waste plastics from the Balearic Islands and plastic bottles collected from the seas as their main material. The Ibiza collection designed by Eugeni Quitllet includes wave-shaped organic pieces that resemble sea shells and that are made from recycled plastic from the Mediterranean Sea.
Ocean Plastic Knob by Vert Design
Vert Design has collaborated with Spark & Burnish to create marble-looking handles that can also be used as wall hooks. The objects are made by breaking down into pellets the waste plastic collected by ocean conservation organisation Sea Shepard Australia, which is then heated and poured into moulds.
Adidas Alphabounce + Parley running shoe
Adidas has partnered with Parley Ocean Plastic to protect our oceans from plastic pollution. Using the brand's existing manufacturing process, they have replaced the yarns with fibres made from waste plastic and fishing nets, to create a sustainable footwear collection.
WharfWarp welcome mat
Husband-and-wife team Jeanine O'Brien and Tim Barthelman launched WharfWarp to protect the maritime history of Maine. They are repurposing fishing ropes used to pull up hundreds of pounds of lobstering gear into beautiful weaved accessories, including mats and rugs.
Discover how other designers are experimenting with innovative materials to save the planet, don't miss Material exploration towards a smarter environment with Alex Schofield.