Design events
Ready for EDIT Napoli? Interview with founders Domitilla Dardi & Emilia Petruccelli
The fair EDIT Napoli confirms its second edition in Naples from the 16th to 18th of October 2020 with a program that gives voice to independent designers and design authors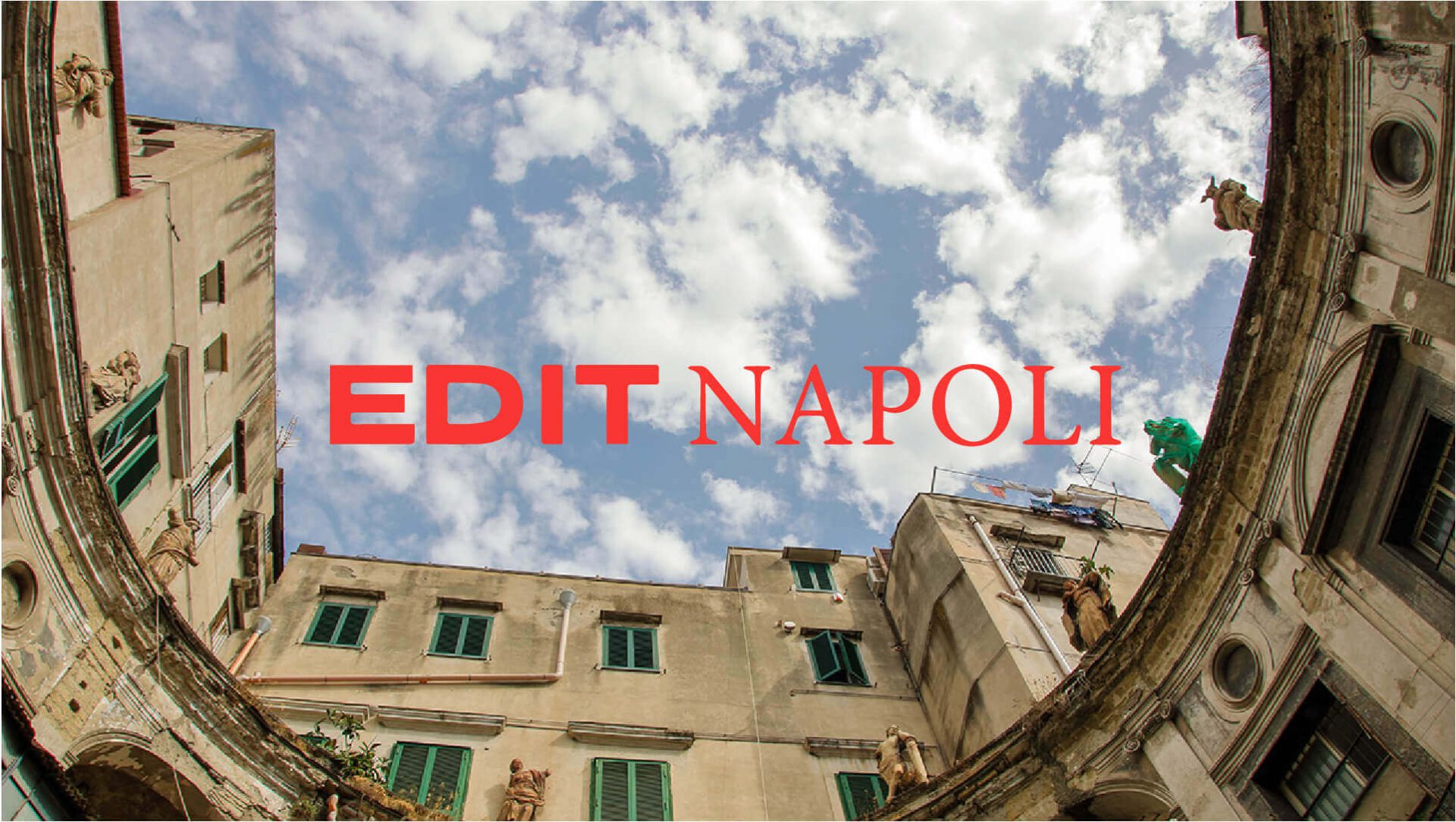 Naples is a city renownedly filled with history, tradition, culture, and of course delicious food, but there is more than that. Filled with talented artists, artisans, and an incredible manufacturing industry, Naples is the unexplored Italian design hub of the south. Curator & design historian Domitilla Dardi, and buyer & entrepreneur Emilia Petruccelli saw the creative nature of the city and founded the fair EDIT Napoli. 
It is from this Mediterranean city that EDIT Napoli looks into the future with the aim of transforming Naples into a global benchmark for editorial and authorial design through a strong curatorial backbone that values quality over quantity while exploring the creative processes and use of material to find sophisticated expressiveness in design. 
Giving voice to designers, manufacturers, and artisans, focusing on territoriality rather than globalization, putting a spotlight on a transparent supply chain and after achieving a successful first edition in 2019, EDIT Napoli is back.
From October 16th to 18th and open to the public from 10.00 am to 7.00 pm, the fair will count with a total of 70 exhibitors, including designers, brands, and international craftsmen who will present their products at the Monumental Complex of San Domenico Maggiore located in Vico San Domenico Maggiore 18, Naples, Italy, a historic hotspot of the Neapolitan alleyways. 
Among these exhibitors, we find a wide range of creatives and studios such as Sara Ricciardi, Scapin Collezioni, Botteganove, BCXSY, Laboratorio Morseletto, Mayice Studio, Forma&Cemento, and MEDELUM, as well as internationally acclaimed designers and establish brands including Constance Guisset, Jaime Hayon, Martino Gamper for Moroso and Andrea Anastasio for Foscarini.
While it will be a physical event, EDIT Napoli dived into the digital realm and is opening the doors for the world through their virtual tour from which we are invited to experience the fair remotely while being able to establish long-lasting connections. Not only that, but the fair will enable buyers to conduct research remotely, talk to designers, and nurture new collaborations. 
Among the many features of EDIT Napoli, we find the EDIT Podcast, a series of six episodes curated by Paolo Ferrarini, EDIT Table by Food Confidential, a platform that will bring the creative power to the kitchen, and the EDIT Napoli Award, given to the best unreleased work that embodies the values promoted by EDIT Napoli: intelligent design, profound respect for cultural heritage and a fair price. 
As a media partner and in order to discover more about this incredible fair, Designwanted interviewed founders Domitilla Dardi and Emilia Petruccelli and found out more about EDIT Napoli, their vision, and how are they bridging the gap between buyers, designers, manufacturers, and artisans.
Who are Domitilla Dardi and Emilia Petruccelli?
Domitilla Dardi:
"I am a design historian and curator. Since 2010 I've been part of the design department of MAXXI Museum in Rome. Next to the curatorial work, I'm a teacher at IED Rome and a visiting professor in various institutions, including the Universidad de Navarra in Pamplona, the Abadir Academy in Catania, and the MADE Program in Siracusa (Sicily).
Lastly I recently published a "Manual of History of Design", written with Vanni Pasca where I present also the research on authorial design and the new generation of independent designers."
Emilia Petruccelli:
"I am an electronic engineer with a great passion for design. In 2008, I founded MIA, a design gallery based in Rome and in Saint Tropez, France. Managing product selection and commercial development for customers, I created an innovative sales format that combines niche designers, artisans, and quality vintage products.
As a buyer, with EDIT Napoli, I decided to fill a gap within the international panorama and now that the theme of the house is once again central to our lives, we are invested with an increasingly important role."
[ Read also The art language of Davide Trabucco ]
Why EDIT Napoli? Why a design fair in Naples?
Emilia Petruccelli:
"Naples because, first of all, it is a beautiful city. I, am from Campania, so for me, EDIT could only be done here. In Naples, the artistic, artisan, and manufacturing vocation is very strong. A perfect stage. For this reason, we wanted to involve the municipality immediately, with which a lively and fruitful dialogue was established, made up of great availability and enthusiasm.
In addition, we have deliberately worked with a large number of local workers, from the builder to the photographer. Institutions in general and in particular those involved in the EDIT Cult project (MANN National Archaeological Museum, San Carlo Theater, Filangieri Museum) are as proud of this project as we are. We hope this helps to strengthen the international visibility that the city has been obtaining in recent years."
What makes EDIT Napoli a unique event?
Emilia Petruccelli:
"EDIT Napoli is a fair exclusively dedicated to small and selected productions, family-run businesses that often work for bigger companies and that want to emerge as independent brands.
EDIT Napoli is the missing link between buyers, designers, manufacturers, and artisans. The keyword is trust, we really guide our exhibitors through the development of products. Being both a fair with a strong curatorial backbone and a commercial vision, buyers that join us know they will discover in Naples, products able to sell."
What is "editorial design"?
Domitilla Dardi:
"It is the design of the authors and of the independent editors. Editors, in design (as well as in publishing and music), are those who, from the idea of a product, find the authors and the means to realize that idea. They are those who, in addition to being designers, are also producers of affordable pieces (which does not mean cheap but with a fair relationship between price and product) and aesthetically beautiful, well-finished results and above all with a potential market.
In Italy, we have a long history of publishers and companies that have put attention to product quality, it is their strong point. It is neither industrial design even if serial, nor collectible design because they are open and not limited series.
Before EDIT Napoli there was no fair dedicated exclusively to this, we did not invent anything, we just concentrated the attention and clarified the perimeter of this type of design which in major fairs is often misunderstood or does not find the right space."
In which context is "editorial design" mostly appreciated?
Domitilla Dardi:
"It is highly appreciated in those areas where the project culture is developed, where the difference between quantity and quality is understood. Our target is made of those exhibitors who favor quality, well-made products with a thought that combines form, function, and idea. At EDIT Napoli you will only see products, not prototypes or theoretical research or experiments, but marketable products.
The buyers who follow us are those interested in renewing their way of conceiving furniture, those who see the potential in offering something less obvious to their customers, but not inaccessible.
In addition to the prize of our committee of experts, contests will be revealed during the fair that will give designers concrete job opportunities (which is the biggest prize). The intent is to activate collaborations with buyers (often looking for something tailor-made) and relationships that do not end in buying and selling but that grow over time. Many acquaintances that took place last year during the first edition have become reality and will be presented this year at the fair."
This year forced all events to go fully digital. What will we see in the Virtual Exhibition by EDIT Napoli?
Emilia Petruccelli:
"We will combine the physical with the virtual (which we tested in 2019 as a trial to build up a digital catalogue of the fair): offering visitors the chance to see the fair online for the entire year, to get in direct contact with exhibitors through the business rooms during the opening days and establish commercial connections.
Each business room will feature a gallery of images of the products on show, videos, and direct links to contact exhibitors via phone, social media, WhatsApp, Skype, and more.
The buyers in particular, who have witnessed the cancellation of many trade fairs and who are logistically challenged, are the interlocutors to whom we look. The fair will enable them to conduct research remotely, to talk to designers, and to nurture new collaborations. Usually, the most proficuous collaborations arise over a long time."
What is the EDIT Napoli Award about?
Emilia Petruccelli:
"An expert committee composed of a writer, a curator and a podcast host, and the founder of Design Matters, Debbie Millman (USA), designer Luca Nichetto, and Alessandro Valenti of ELLE Decor Italy, will select an unreleased work that best embodies the distinctive qualities promoted by EDIT Napoli: intelligent design with an emphasis on the process, a tie to heritage, and a sensible price.
The winner will be entitled to a free space in the main section of the fair for the next 2021 edition."
Domitilla, Emilia, we can't wait to see you at EDIT Napoli! Out of all that's planned, what are you the most excited about?
Domitilla Dardi and Emilia Petruccelli:
"We too, being physically together after a long time is the highest wish we can make. Impatience is given by the desire to look to the future right now, in fact, the fair will also be the beginning of the new year of work, because thanks to the virtual tour, after the fair, we will give the opportunity to buyers, journalists, designers to make an appointment with us and via Zoom take a tour of the fair together.
A consultancy that continues over time, as it will happen in the three Neapolitan days. We also invite you to follow Paolo Ferrarini's EDIT Podcast series, with news, interviews, and updates live from the San Domenico Maggiore Complex."
[ Read also Crossing the lines to endless creativity with MOTOREFISICO ]