Furniture design
​​A door system that – marks out spaces, opens passageways and creates the intradoses in materials
An element of direct connection between areas – Entre-Deux designed by Alfonso Femia for Albed enhances passages with a frame in metal, wood or natural stone.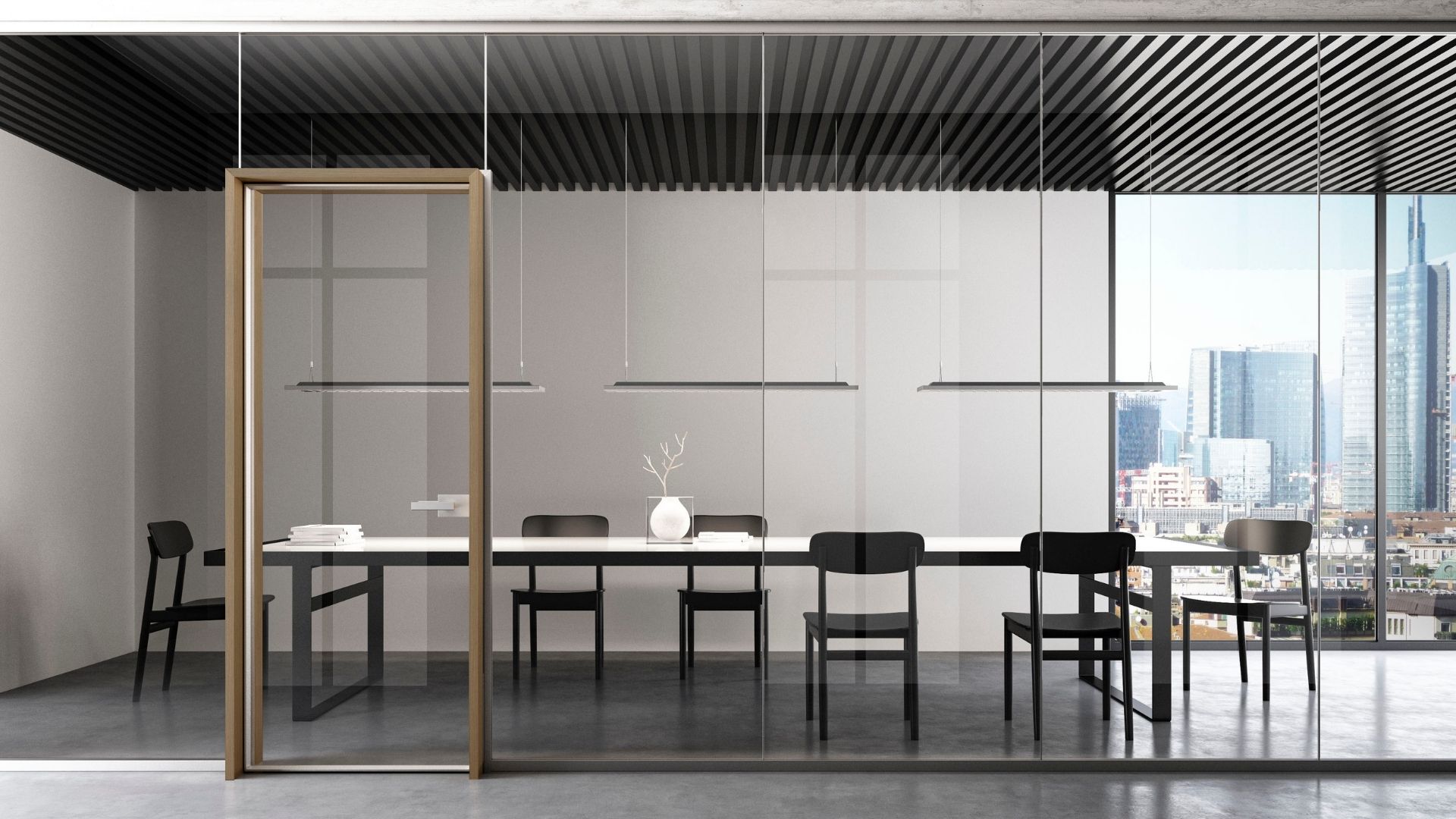 Not an element of separation but of direct connection between rooms, Albed introduces 'Entre-Deux' – an extraordinary door system crafted by Alfonso Femia that enhances passages with a precious frame in metal, wood or natural stone.
Engineered by applying a versatile modular approach – it seamlessly allows extreme configurability.
Customizable and a decorative architectural furniture element intended for the world of interior design – it brilliantly imagines and builds a doorway as a volume of connection and union, rather than of separation between spaces.
A thin minimalstic frame beautifully defines the identity of this family of swing doors, where the concept of front or back doesn't exist.
This frame can be in – 6 possible aluminum finishes, wood or natural stone and acquires a signaling and communicative value in the version with integrated lighting.
"The jamb becomes a volume and projects itself into space, on one or both sides, with a profile comprising a slightly tapered section or constant thickness and a depth of 205 mm" says Albed.
The formal minimalism of Entre-Deux, adaptable to walls, further comprises a thickness between 100 and 125 mm.
Its concealed hinges, tested for 100,000 cycles of use – allows for a 180 degree opening for pushing and pulling.
"Ideal for residential or office projects, Entre-Deux can be additionally easily integrated into a wide range of areas.
Its glass version allows the rearward assembly flush with the frame to act directly on the balance of the environments" Albed adds.