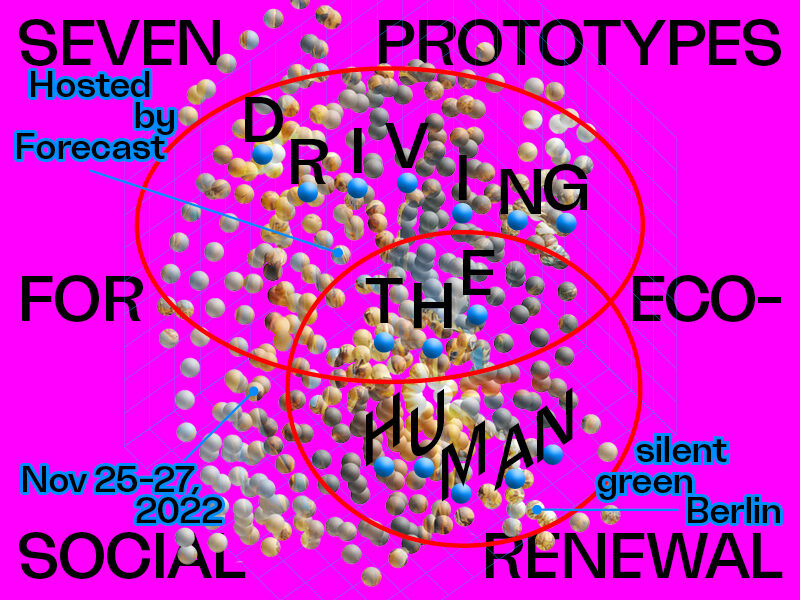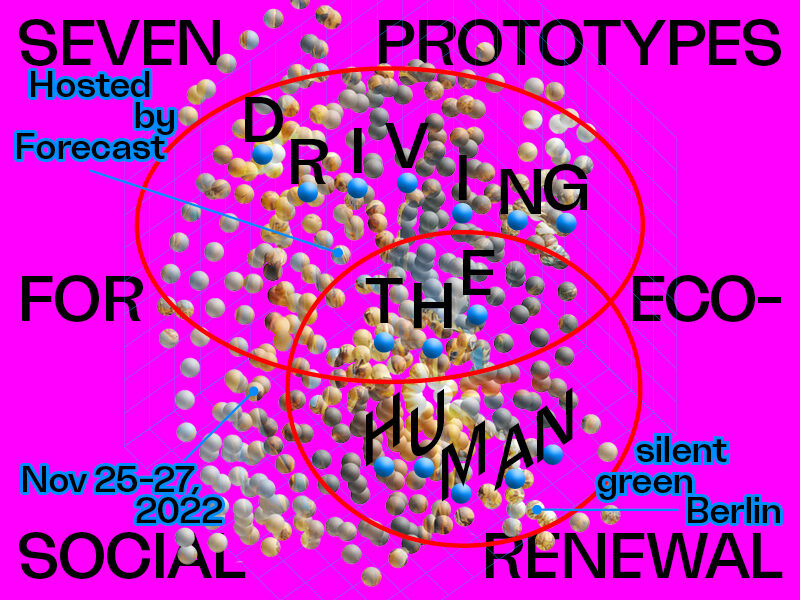 Berlin, Germany
Driving the Human: Seven Prototypes for Eco-social Renewal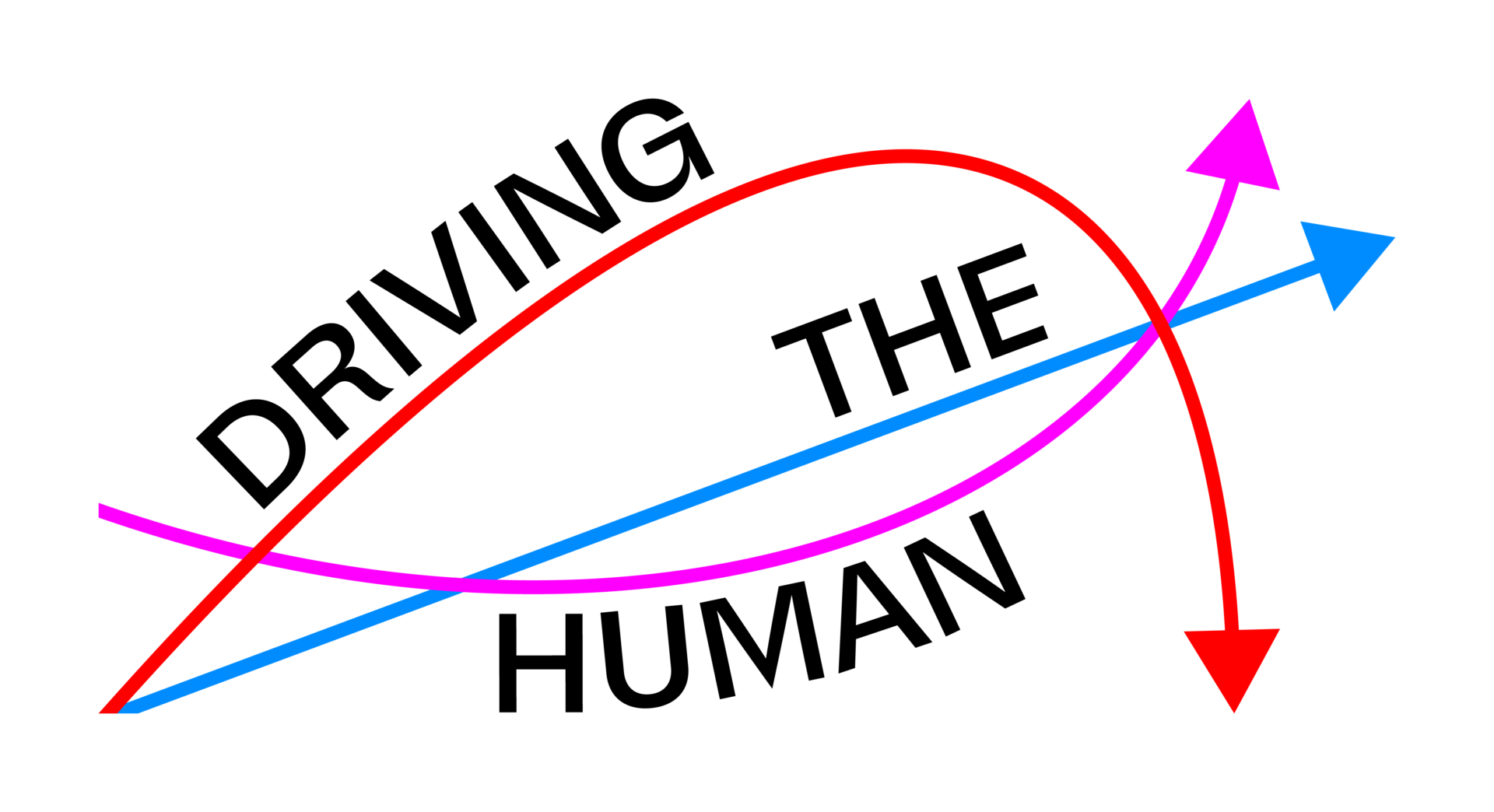 From November 25-27, 2022, Driving the Human proposes a three-day festival marking the culmination of three years of collaboration, research and experimentation connecting disciplines between sciences and the arts.
Hosted by Forecast at silent green in Berlin, the festival features at its heart seven tangible prototypes that respond to our current planetary moment, enabling new ways of envisioning and inhabiting the world.
In order to explore the various dimensions of the powerful ideas at the core of the Seven Prototypes for Eco-social Renewal, the Driving the Human festival brings together a variety of formats and guests. Over the course of three days, visitors can meet and exchange ideas with the authors of the seven prototypes, through an experience of installations, conversations, workshops, performances and other experimental formats.
A cohort of invited international experts, from philosophers to biologists, will propose in-depth explorations of the narratives and approaches brought together on this occasion. A concert evening will allow visitors to experience the polymorphous sounds of Marina Herlop and Low Khey. Lastly, three projects associated with the LINA platform will present their research.