Design
Everloop Toothbrush – Beneficial for both the environment and your oral health
This toothbrush has a body made from recycled plastic, which helps with the world's plastic pollution issue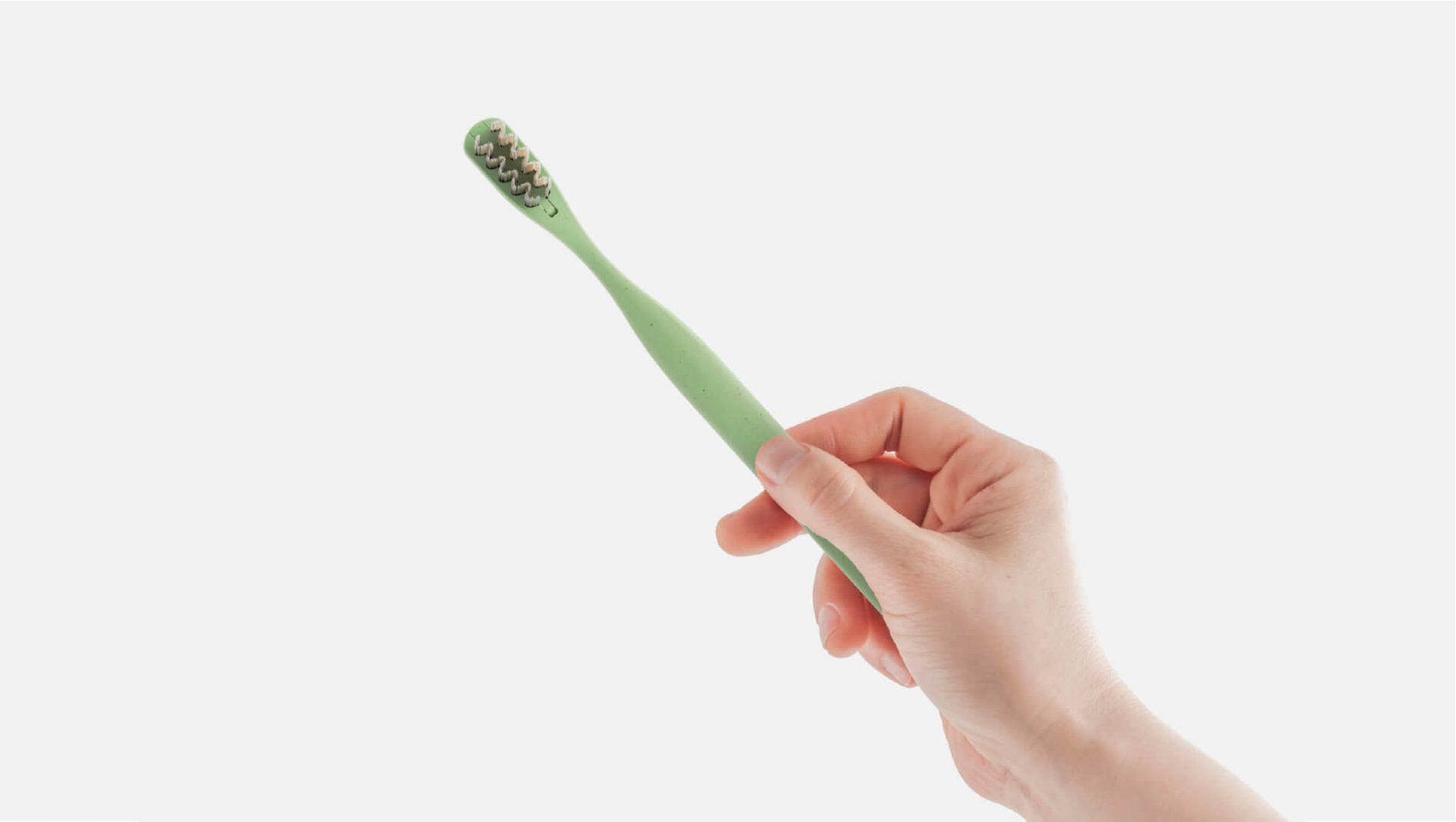 Everloop Toothbrush is a toothbrush made from recycled plastic and replaceable bamboo bristles. 
Oral health is a key indicator of overall health, well-being, and quality of life. It's something of great importance to every human being.
On the other hand, users throw out their toothbrushes every 3 to 4 months which poses as a major pollution issue for the environment.
The Everloop Toothbrush has a unique idea behind itself. This toothbrush has a body made from recycled plastic, which helps with the world's plastic pollution issue. In addition to that, the bristles are replaceable and made from all-natural bamboo, so no additional plastic ends up wasted.
The mind behind Everloop Toothbrush – NOS
NOS is a design consulting company, based in Mexico City. As a design consultancy, they focus on designing products of different scales with a social and environmental focus. They provide services such as design consultancy, product development, innovation, and branding.
NOS has a history of collaborating on projects with multiple key partners. Those projects resulted in designing many award-winning products.
Material & Techniques – Combination of recycled plastic waste and natural resources
The Everloop Toothbrush is a truly sustainable solution that not only is beneficial for the environment but also preserves it at the same time.
The body of the toothbrush is composed of polypropylene, made from recycled plastic toothbrushes. In addition to that, the replaceable bristles are made from all-natural material, bamboo.
Style & Aesthetics – Sophisticated and environment-friendly
The Everloop Toothbrush has a quite simple and yet effective design. The head has a clipping mechanism for easily replacing the bristles. Each toothbrush has an add-on, so you can save on space by sticking it on a mirror or a tile.
The Everloop Toothbrush is different than any toothbrush we have seen so far
The Everloop Toothbrush is truly a unique toothbrush, compared to other sustainable options on the market. Produces 0% waste, its body is made 100% of recycled plastic, there is no plastic in the bristles, and saves you money by lasting for 2 years.
Design memento – NOS designed a toothbrush that serves our needs but also serves the environment
Each Everloop Toothbrush comes in an eco-friendly package, accompanied by 8 sets of bristles. The Everloop Toothbrush's eco-friendly packing was also designed by NOS and it's made out of thermoformed 100% compostable paper pulp (see more innovative materials).
One set of bristles can be used from 3 to 4 months so this toothbrush can last you for approximately 2 years. You can do so much for the environment with something as little as the Everlook toothbrush.
The writer's comment – The Everloop Toothbrush is an absolute game-changer
It's all we ever needed in a toothbrush and so much more. The Everloop Toothbrush's design is profound and uniquely made. The idea behind this product is noble and grand and proves we can do so much for our planet if we just put our minds to it.