Are face masks here to stay?! Here are some of the best, just in case…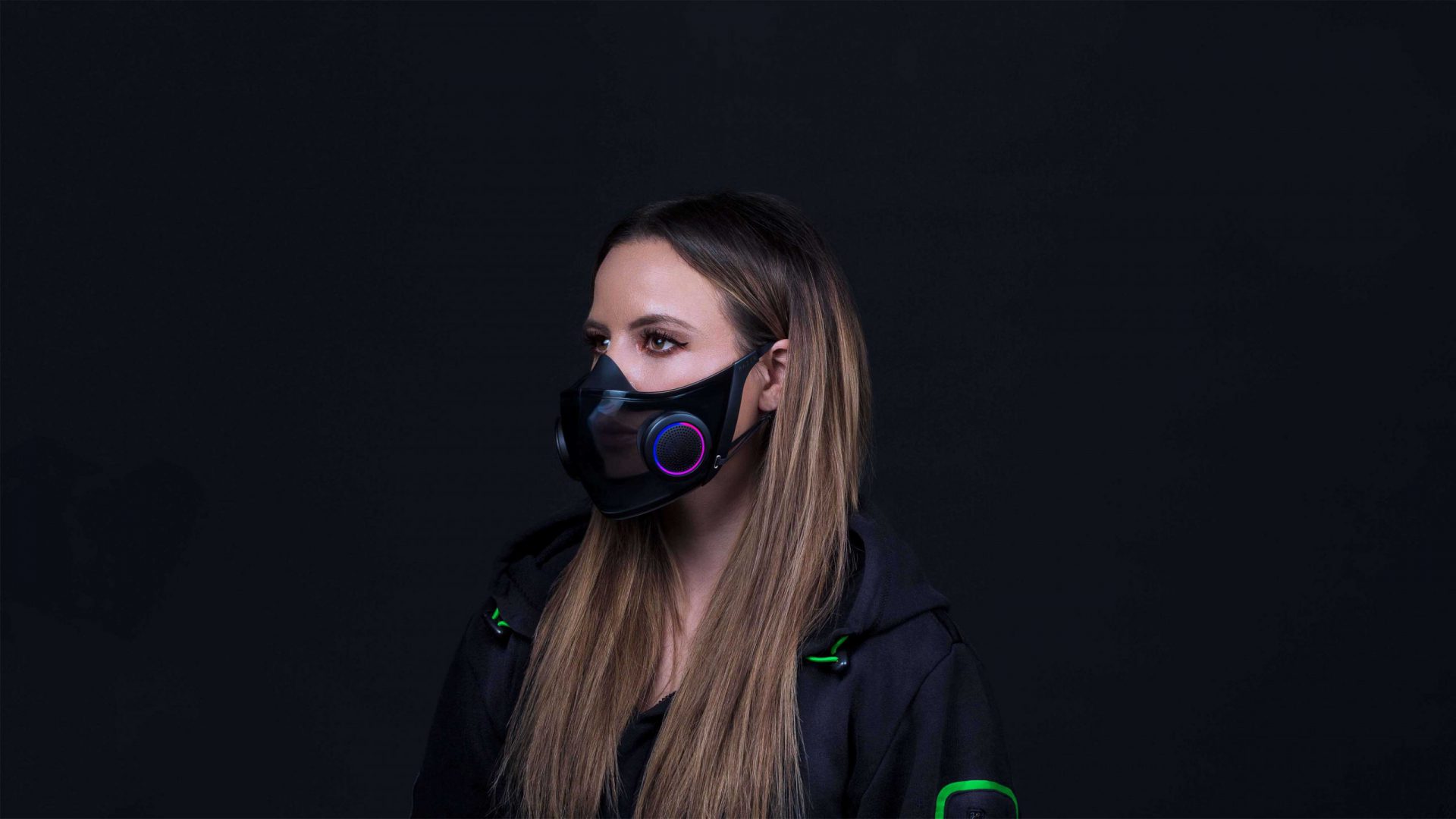 As wearing masks remains the new normal, here's a selection of the best in class featuring clever designs and packed with innovative technology.
Face masks are everywhere and their positive effects extend beyond the global pandemic. Credited for a huge drop in seasonal flu deaths, our new habit of covering our face and protecting our health has led some experts to believe they might have staying power.
There's just one problem: recent studies have estimated that 129 billion facemasks are used globally every month, which amounts to a staggering 3 million every minute. What's worse is most of these facemasks are disposable, made from plastic microfibers, and aren't recyclable.
That's one of the reasons why, since the start of the pandemic, companies and designers have been thinking creatively of ways to tackle this problem, come up with masks that are as useful as possible. Here, we have selected some of the best, including one imbued with technology to monitor breathing, and another that uses LED lights to kill germs and offer even further protection…
XUPERMASK
The ultra-connected Xupermask is the brainchild of Will.i.am and tech company Honeywell, transforming the single-use disposable mask into a feature-packed, fashionable accessory. It comes with integrated Bluetooth headphones, allowing the wearer to make calls and listen to music, whilst HEPA filters ensure that the air inhaled is as clean as possible.
Xupermask's superhero-like design is the work of Jose Fernandez, a costume designer who designed the SpaceX suits and came up with costumes and masks for movies including Spiderman, Tron and Black Panther.
Price: $299.99 on XUPERMASK
UVMask Lite
UVMask Lite is currently under research & development but claims research has led to a product that goes beyond filtration with 2-step purification.
While typical masks only provide passive protection, UVMask provides total active UV-C protection. As you breathe, the air is sent through the vortex under two state-of-the-art 275nm pure UV-C LEDs, contained inside an interchangeable shell available in various colours. Without any electric components, the UVMask Lite is also super lightweight (50gr/2oz to be exact).
Price: $99.00 on UVMask
LG PuriCare™ Wearable Air Purifier
LG's PuriCare Wearable Air Purifier battery-powered face mask employs LG's latest advancements in air purification. The mask uses UV-LED lights and two H13 HEPA filters, similar to the filters used in the company's home air purifier products.
Meanwhile, an ergonomic design based on extensive facial shape analysis, ensures a snug fit on the user's face to minimize air leakage around the nose and chin. The LG PuriCare Wearable Air Purifier also detects the volume of your breath and adjusts the fan's speed accordingly, automatically increasing to assist with air intake and reducing the resistance when exhaling to make breathing effortless.
Price: $249.00 on SHOPMASK
MaskFone
As its name suggests, MaskFone was designed to help reduce the need to adjust or remove your face mask to speak on a mobile phone in these situations. It features replaceable PM2.5 and N95/FFP2 filters, a built-in microphone, and earphones, reducing the need to remove your mask in public. The microphone is located in the facepiece whilst two earbuds are integrated within the earloops, so the whole thing doesn't drag on the wearer's ears.
Price: $34.99 on MaskFone
Discover more innovative face mask design, don't miss the 3D printed protective masks by Nagami Design.
Active+ Halo Smart Mask by Airpop
With its innovative 3D aerodrome shape, Airpop's Active+ Halo Smart Mask is designed for high-intensity activity with a 3D shape that stands off the face to create a canopy of clean air.
Its stand-out feature, however, is a companion app that connects via a discrete sensor array, which automatically detects when the user starts breathing. The mask then syncs breathing data whilst a personal dashboard shows real-time protection levels and tracks breathing by activity and location. Over time, it gets smarter if the user opts in to share modes of transport, routing and breathing behavior.
Price: $149.99 on Airpop
Curious to know about other ways designers are addressing the environmental impact of discarded masks? Don't miss the Interview with Haneul Kim.
Project Hazel by Razer (in development)
Gaming lifestyle brand Razer launched Project Hazel at CES 2021, calling it the world's smartest and most socially-friendly face mask. The concept accessory intends to help improve the convenience of daily wear, featuring an N95 medical-grade respirator that uses detachable and rechargeable active ventilators and smart pods that regulate airflow for optimal breathability.
Meanwhile, transparent design aids in social interaction, as those around you can view facial cues like a smile or a laugh and allow the hard hearing to lip-read.