Design events
FIND – Design Fair Asia is making a comeback at the Singapore Design Week
Once more, the awaited tradeshow and design hub will bring together top suppliers in furniture, lighting, décor, textiles, and smart interiors technology with Asia's rapidly growing interior design, property development, retail, and workspace sectors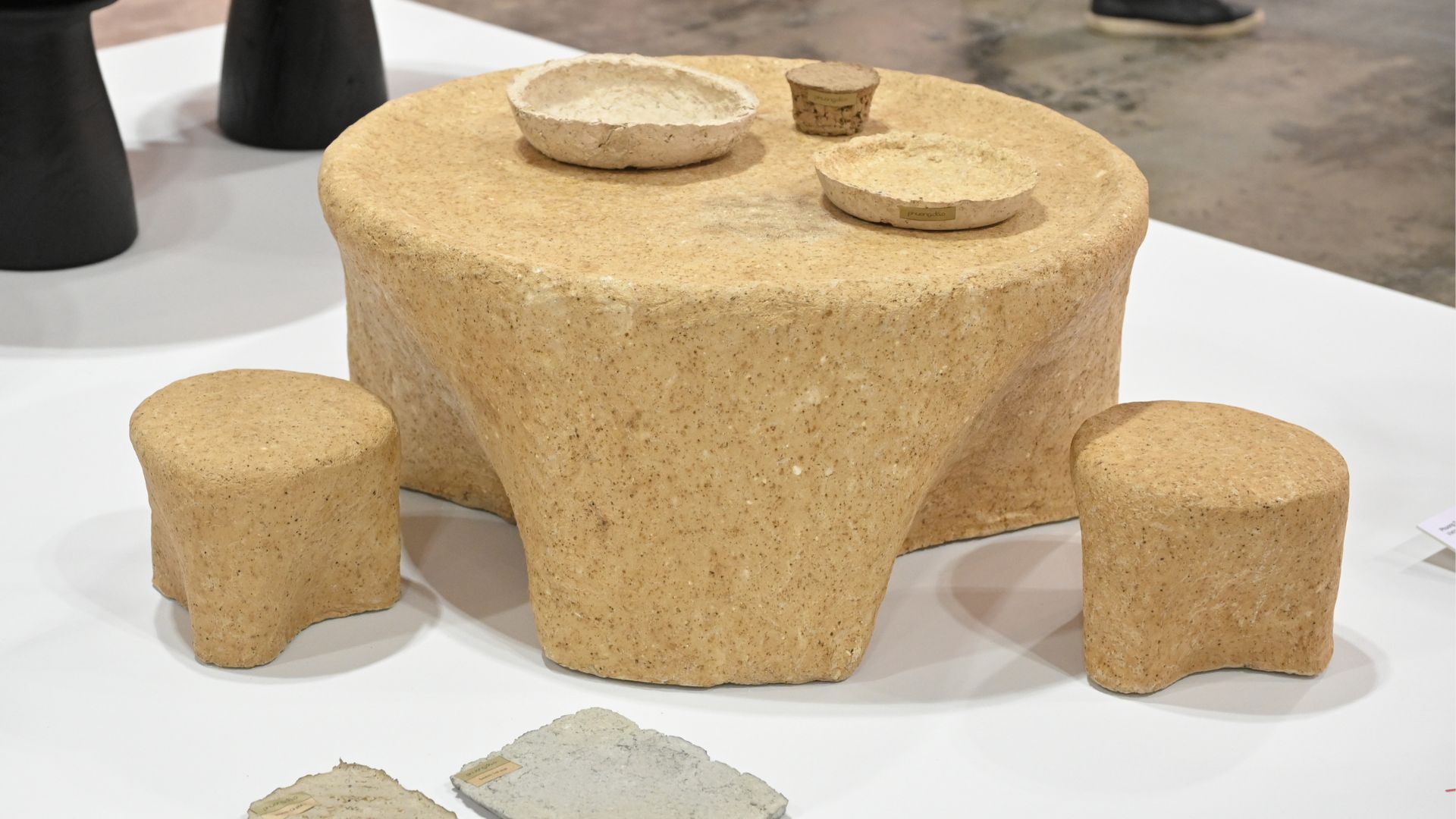 From 21-23 September 2023, FIND – Design Fair Asia takes place at Marina Bay Sands, boasting an expansive exhibition space of over 18,000 sqm. Over 15,000 visitors, 350 international brands, and 50 renowned speakers are expected to participate.
The global furniture brands are met with tremendous potential in the thriving design market, especially in Southeast Asia, where the sector is expected to grow at an impressive rate of 8.35% between 2023 and 2027, reaching a value of US$248.9 billion by 2027. Similarly, the Asia Pacific interior design services industry is forecasted to reach a significant worth of approximately US$35.3 billion by 2027, offering lucrative opportunities.
Amidst the resurgence of travel demand, investments in Asia Pacific hotels have witnessed a substantial rise, reaching US$10.1 billion year-to-date, showing a remarkable 17% year-over-year increase according to CBRE. As a result, around 800 new hotels are slated to open in the Asia Pacific region by 2024. The revenue generated by the Asia Pacific hotel market had already reached USD 18.4 billion by March 2023, and it is expected to continue its growth trajectory as we enter 2024, as projected by Mordor Intelligence.
"As projects and travel in the region are significantly upscaling, the confidence for the industry is growing. Likewise, the hospitality and retail industry is moving into a new era, catering to the next generation of consumers, with smarter supply chains, integration into local cultures, and addressing sustainability needs whilst going through a technological evolution.
Design brands understand this, and we want to help suppliers to capitalise on Asia's markets as we believe the positioning of FIND as a regional business platform is very compelling," says Carl Press, Director of FIND – Design Fair Asia, dmg events.
The event is enhancing its business matchmaking services by introducing a regional hosted buyer program and incorporating value-driven networking initiatives for business visitors. These efforts are backed by robust partnerships with influential industry bodies, such as:
Society of Interior Designers Singapore (SIDS)
Singapore Institute of Architects (SIA)
Singapore Retail Association (SRA)
Asia Pacific Space Designers Association (APSDA)
Vietnam Design Association (VDAS)
and various other prominent regional industry groups
FIND – Design Fair Asia: key highlights
The FIND – Global Summit, curated by Yoko Choy, China editor of Wallpaper* Magazine and Chair of Content for FIND – Design Fair Asia, along with a panel of prominent industry insiders, brings together thought leaders, renowned craftspeople, and the creative community to delve into the captivating developments shaping the industry today.
Over the course of three days and across numerous sessions, the FIND – Global Summit will offer enlightening seminars, including inspirational masterclasses by Italian interiors and contemporary design magazine INTERNI, alongside presentations from leading property developers, regional architects, hospitality professionals, and influential change-makers.
The summit will be centered around five key pillars that address the most pertinent concerns of the design community today, encompassing regenerative design, the Asian blueprint, the innovation era, creativity, commerce, and communication, and holistic hospitality. More comprehensive details on these topics will be unveiled in due course.
Yoko Choy, China editor of Wallpaper* Magazine, and Chair of Content for FIND – Design Fair Asia, expresses her vision for the summit:
"With the resumption of traffic between the East and the West, it's time to set our sights on the future. Following the resounding success of the inaugural FIND – Global Summit in 2022, our goal this year is to further establish Singapore as a hub for innovative and future-proof solutions in the creative industry. By collaborating closely with our local and regional partners, as well as creatives from diverse disciplines worldwide, including established figures and emerging talents, the summit will foster meaningful conversations around the pressing issues we currently face in the industry."
Made in Italy for Asia
Once again, Fiera Milano, in collaboration with the Italian Trade Agency, dedicated to promoting Italian companies internationally, will be organizing a collective participation of Italian companies at FIND – Design Fair Asia 2023. The essence of 'Made in Italy' design will be prominently displayed in "The Italian Design Futures Capsule."
Created by the multidisciplinary studio Stefano Boeri Interiors, founded by architect Stefano Boeri and architect Giorgio Donà, this dedicated area will feature over 30 leading Italian brands. Enthusiasts and buyers will have the opportunity to witness the creativity, excellence, and craftsmanship that Italian companies are renowned for. In a thrilling addition to FIND 2023, the Italian Embassy in Singapore, with the support of ICE (Italian Trade Agency) and the Italian Ministry of Foreign Affairs, will host the extraordinary installation 'Italia Geniale.'
Presented by ADI – Association for Industrial Design, this renowned exhibition will showcase the most significant materials, objects, and artifacts representing Italian design icons. The exhibition will speak of imagination, work, well-being, and the meaningful connections between people.
EMERGE @ FIND
Following its successful debut last year, the Southeast Asian design talent showcase is set to return with even more flair. Presented by DesignSingapore Council, this second edition will revolve around the captivating curatorial theme of "CRAFT + INDUSTRY: MAN + MACHINE."
The showcase aims to highlight the diverse spectrum of work emanating from Southeast Asia, encompassing everything from handmade and crafted pieces to those created through pure industrial and mass production methods. Over 50 talented designers from Indonesia, Malaysia, Philippines, Singapore, Thailand, and Vietnam will participate in this exciting event.
Dawn Lim, the executive director of DesignSingapore Council, emphasizes that no other festival besides Singapore Design Week offers such a unique opportunity to reveal the richness of talent emerging from this region. The showcase aims to prove to the global design community why Southeast Asian designers are becoming an influential force in the design world.
Moreover, FIND – Design Fair Asia will also give special prominence to Singapore's furniture, lighting, decoration, design, fine crafts, and lifestyle showrooms. The fair will feature a range of partner activations, enhancing its purpose of providing a curated platform for business, exchange, and discovery. This commitment further strengthens the fair's position as a significant event for fostering valuable connections and uncovering the latest trends and innovations in the industry.