Architecture
Products, set design and installations: the unique origami creations of Foldability
Kyla McCallum is a set designer and paper artist based in London. She has been working with origami for over 10 years, challenging countless potential application of paper with her studio Foldability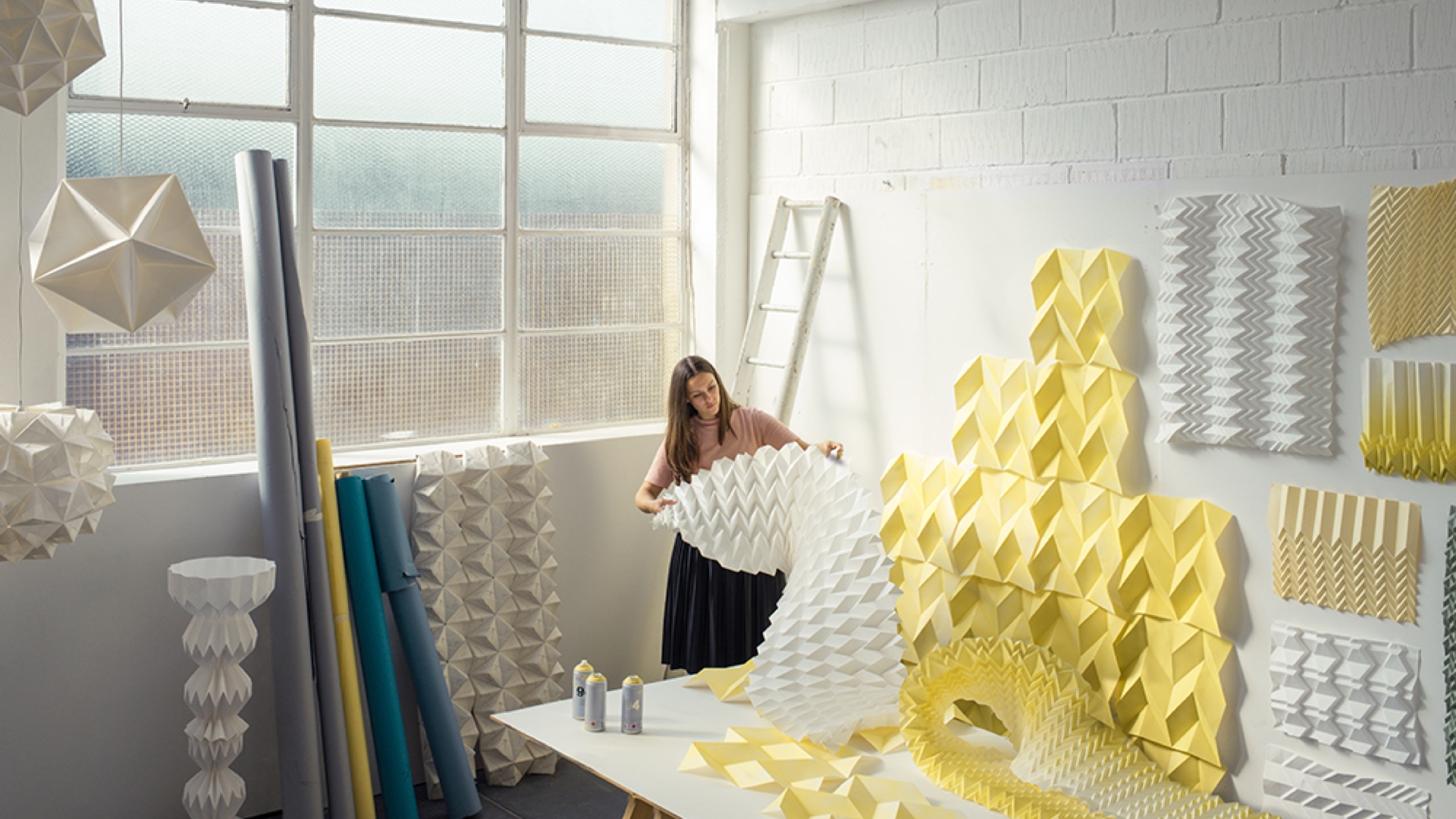 Foldability began with a range of origami pendant lights and today, they create lighting and interior products, set designs, paper art, window displays and installations inspired by origami.
Kyla McCallum: "Fold is the result of several years of experimentation and development that came about because of the use of a unique combination of hand-craftsmanship and material innovation"
Visual Merchandising is a set of practices and techniques used by retail shops to attract passersby and promote products through window display installations.
Fashion brands spend big budgets on original window designs which are renewed seasonally: this requires a constant flow of creative inputs representing a valuable business opportunity for design studios with a distinctive, original and adaptable style such as Foldability.
While studying in Cologne in 2007, Kyla discovered her passion for origami and geometry and after graduating from Glasgow School of Art in 2013.
Counting a number of prestigious clients such as Chanel, Burberry, Ted Baker, H&M, James Cropper and ELLE Decoration, the projects are created around brands' identity and diverse applications.
Kyla personally works on each project from the initial concept stage through to the final production, collaborating with a diversified team of creatives that include paper artists, engineers, graphic designers, art directors, photographers, and fabricators.
The studio has become known for creating visually unique precision-formed designs that are primarily made by hand. Kyla also runs geometry and origami-themed workshops, tailoring the practice to fit with planned themes.
Foldability believes that paper is the most versatile material as it can be easily shaped and transformed for varied applications, and it is easily sourced in a variety of colors, textures and thicknesses.
Today, the studio is known create exclusive handmade designs with the exploration of new materials like fabric, metal, composites and ceramics. The next step in production will be the use of machine techniques for speeding up the folding process and opening up the possibility to use more rigid materials such as metal.