Design
"Design is inherently connected to culture" – Interview with Gabriel Tan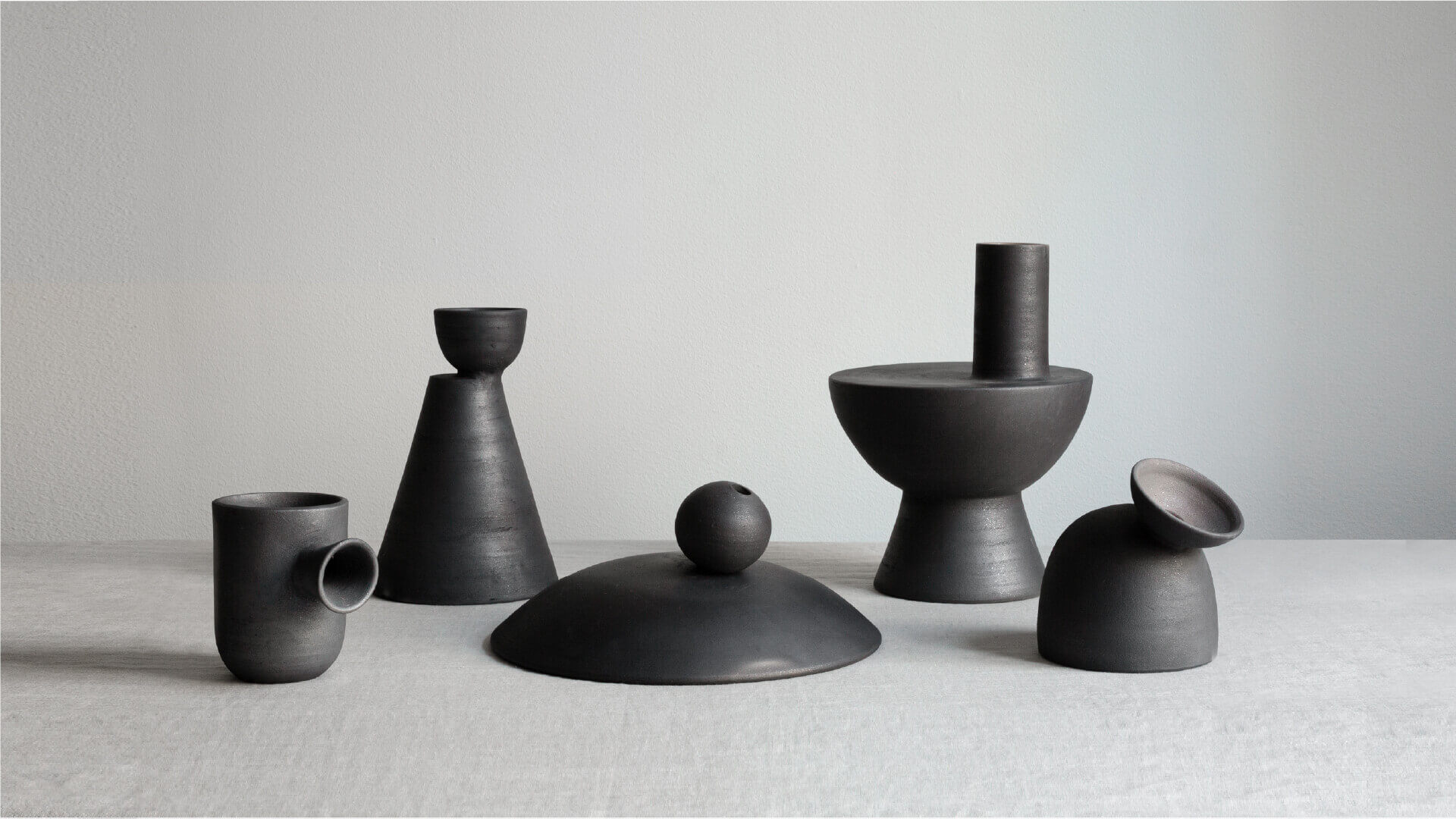 Working at cultural intersections, Singaporean Industrial Designer Gabriel Tan creates furniture and products that revive dying craft heritage while telling beautiful stories.
Born in Singapore and founder of his namesake studio, Gabriel Tan is an Industrial Designer creating furniture and products while working at cultural intersections. It is through his idea that design is inherently connected to culture that Tan constantly explores new ways of working across disciplines, reinterpret tradition, craft, and technology while reviving sunset industries and dying craft heritage.
His point of view and deep urge for collaboration allows him to uncover creative solutions that tell stories and connect with people through design. Tan's passion and talent are encapsulated in his role as Creative Director of Turn handles, the Japanese furniture Ariake and the Portuguese craft brand Origin.
Moved by his incredible dynamic process and empathetic design, DesignWanted had the opportunity to interview Gabriel Tan and found out more about his namesake studio, his view on design, and his work with Ariake and Origin.
Who is Gabriel Tan? How did your journey in design begin?
Gabriel Tan: "I was born in Singapore, my mother was an art teacher but I was not very artistic during my childhood. During my military service when I was 19, I chanced upon some design books at the public library and borrowed them for reading in the barracks. I decided then, that this was what I wanted to do with my life.
I enrolled at the Industrial Design program at the National University of Singapore and I also went to the ECAL in Lausanne on a student exchange in 2006. In 2007 I exhibited at Milan Design Week with 3 other designers from Barcelona and Buenos Aires that I met at the finals of a design competition in Stockholm, we named ourselves "Outofstock". A few pieces we designed were eventually put into production by Ligne Roset and we eventually started designing for more companies.
After nine years as a co-founder at Outofstock, I decided to start Gabriel Tan Studio in 2016. Design Within Reach was my first client and in that year I also met the owners of Hirata Chair and Legnatec, two furniture manufacturers from Japan, who invited me to visit their factories with a view to designing a new collection for export. The result was a new Japanese furniture brand Ariake, which I helped to create from the ground up and have been creative directing for the past 4 years."
Why Gabriel Tan Studio, why a design practice, why do you do what you do?
Gabriel Tan: "I started Gabriel Tan Studio to give my point of view to the world of design, which is the revival of sunset industries and dying craft heritage; to combine industrial design with branding and creative direction to effect transformative change. I was attracted to product and furniture design because these are objects we encounter, touch, and use on a daily basis.
To know that one's creations can be a part of a stranger's life, in another corner of the globe – there is something special about that. While I wish to be a designer of great products, my ambition is also to create great brands and platforms for these products, by guiding a company's evolution and growth while bringing other talents into the mix."
Curious to know more about designers focused on craft and tradition? Don't miss Between craft, tradition and the industry: Cristián Mohaded's hybrid practice.
Being also the creative director of Turn handles, Japanese furniture brand Ariake and Portuguese craft brand Origin, which are the main values, core concepts or style inclinations that, above all, will always represent Gabriel Tan?
Gabriel Tan: "Design is inherently connected to culture. Whenever we export a piece of furniture from Japan, for example, to the rest of the world, the customer is not just receiving something made in Japan but also a cultural object. For Ariake, we developed techniques to use Sumi ink and Japanese indigo to colour wood furniture.
It is also crucial to communicate the story of the place where a product is made or where a brand is born, be it through films, imagery, or stories. When I first visited Saga I felt the place to be quite calm and contemplative, it is an agricultural region with a number of furniture factories and there is the Ariake Sea which is dark and fascinating because of its endless black mudflats.
While the person who buys the furniture may not have been to the place where they are made, we can try to let them imagine they have. With Turn handles it was very much about changing the perception of handles from hardware – to design object. Because a door handle is the first thing we encounter in a space, it is so important, but too often an afterthought.
I view design as a collaborative process between multiple stakeholders, and my approach is to understand the perspectives of everyone involved, from the brand owner to the sales team, the production managers and craftsmen. To me, design is a dynamically evolving process that is constantly implemented to achieve new paradigms, rather than a linear process to get to a predictable result.
Core to our creative direction strategy is to help a brand discover its soul. I founded Origin because I felt disappointed at seeing so many brands producing products in one country and branding it with the culture of another. I wanted to send an honest message to people, to present the stories of where products are made, and to give credit to the people who made them.
You could say that one of my core concepts is that design is about everyone in the cycle, it is not only important for the end-users, but equally transformational for the people who are making and selling them."
The furniture designed for Ariake clearly portrays its origins by creating a homage to Japanese design. In your practice, which designers are you inspired or influenced by?
Gabriel Tan: "I deeply admire George Nelson, the architect, writer, designer and design director of Herman Miller from 1947 to 1972. He is credited for transforming a traditional wood furniture manufacturer in the American Midwest to the international powerhouse we know today. He brought Charles and Ray Eames, Isamu Noguchi, Alexander Girard to collaborate with Herman Miller, and subsequently created the timeless works that made the designers and the company household names.
He was a polymath and a designer of great products and had the vision to see through a whole company's evolution and growth through the decades while collaborating with and helping launch the careers of other designers. I also find inspiration in the observation of rural and vernacular architecture, historical case study houses, and also appreciate very much the sculptures of Isamu Noguchi and Constantin Brâncuși."
The brand Origin was born from your visit to Portugal and seeing the potential to create a collection of objects sharing the true origin of these products and the stories of people who made them. What would you say are the most important choices in your life that brought you where you are today?
Gabriel Tan: "I tend to prefer the unknown to the safe, predictable route, be it in my own life or for my career. I like people and am more inclined to trust in people than being cautious.
I am still at the beginning of a life-long journey and career, and I hope that these points of view will serve me well."
The latest collection of the Origin contains a variety of objects made with different materials and in various workshops. What is the key for a successful collaboration between craftsmen and designers?
Gabriel Tan: "Good communication, humility and mutual respect for one another's craft and process is key to a successful collaboration.
While designers can bridge the gap between the craftsman and the market, as today the craftsman can be geographically, and culturally away from the end consumer, and we can also help find the relevance of craft with respect to different urban contexts. But at the same time, we cannot realize the designs on our own without the skills and knowledge of the craftsmen and production specialists, some of which take decades and even generations to acquire."
Today Origin is about Portugal, but in the future you will also tell the stories of other places that are rich in craft, industry and culture. What are the main trends & future directions within craft and design, and what do you think of them?
Gabriel Tan: "Many of us can relate to visiting a friend's house and noticing that they have the same mass-produced furniture or object from IKEA or other brands. More and more people have a desire to acquire more unique items that speak to them personally, and therefore rejecting mass-produced products in favor of handmade items from independent craftsmen and artists.
I believe design intervention helps in the revival of dying crafts, and interesting design ideas can help revitalize a languishing tradition or develop new products to create or sustain livelihoods. Collaborative innovation between designers and craftsmen can be a means of expanding the craft vocabulary and tapping contemporary markets.
While the craft cultures of certain countries are already known and revered, in the future I would be interested to explore collaborations with the craft industries of Latin America, Central Asia, and Africa."
Working as a designer and creative director of 3 different brands, what is the next step for Gabriel Tan?
Gabriel Tan: "We are soon launching new lighting with a renowned lighting brand and new collections of furniture for our long time client Design Within Reach.
We are also preparing the launch of the Origin showroom in Porto, Portugal, the commercial launch of Turn handles, as well as a new collection for Ariake which will be launched across 2021 and 2022.
We are also launching our interior design arm studioantimatter.com (already live) and Antimatter's Instagram account soon.
Having explored wood, ceramics, glass, metal, I am currently designing more upholstered products in textile and leather, as well as outdoor furniture."
Find out more about design studios focusing on creating timeless designs while keeping cultural traditions in mind, don't miss the Impactful and timeless pieces by THINKK Studio, designed and made in Thailand