How about an evening at Moscow's dynamic Garage Screen Cinema?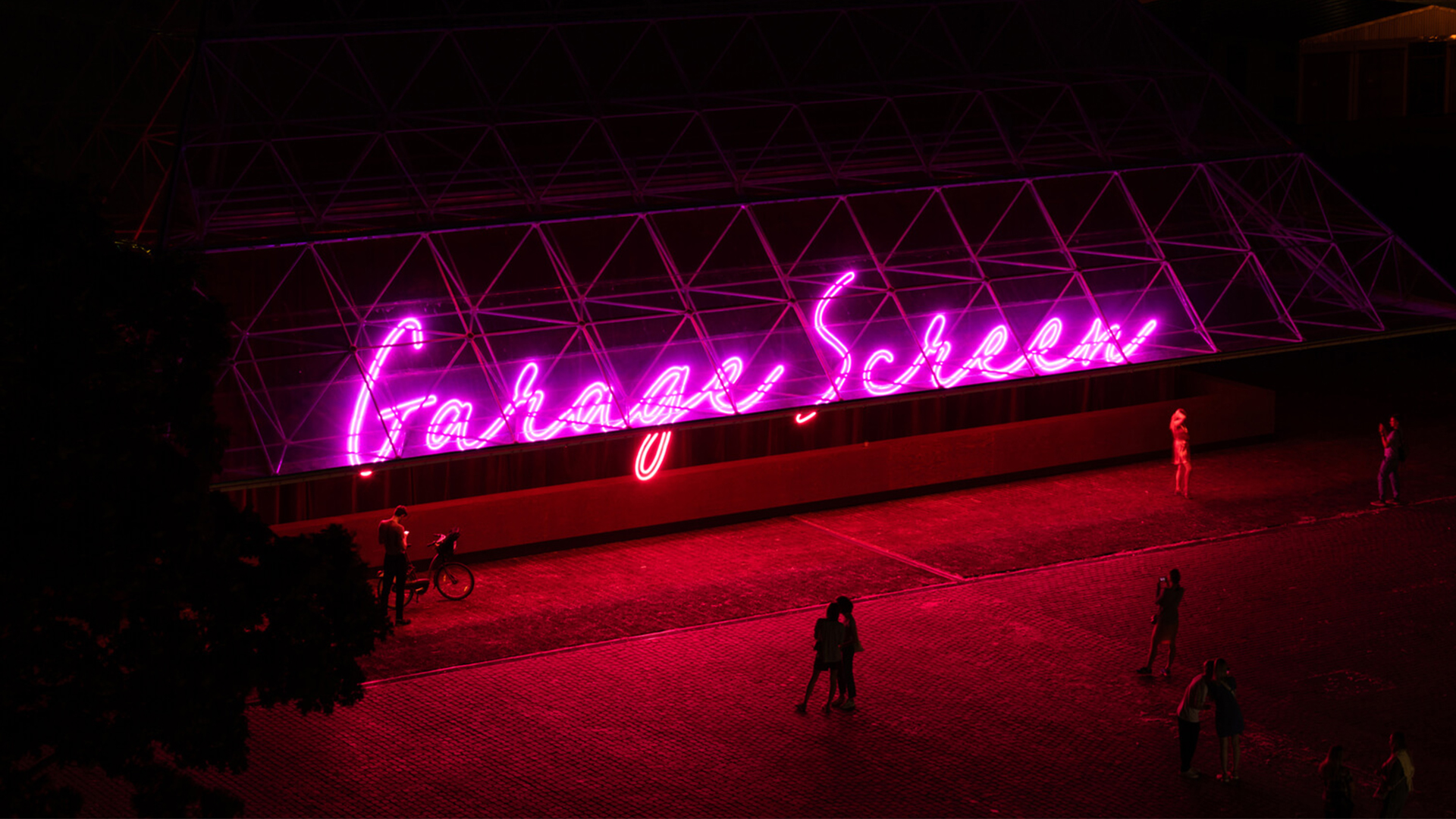 Strelka KB announces the winner of this year's Garage Screen Cinema competition in Moscow, organized by Garage Museum of Contemporary Arts to design a temporary pavilion for the summer season and to beat the heat.
Strelka KB is a leading Russian administration of architectural and urban planning competitions. A multidisciplinary strategic consulting, project management company operating across 365 cities.
Earlier this year Strelka KB launched another competition to design a pavilion for movie screenings to enjoy sunny days of summer in Moscow, which was organized by the Garage Museum of Contemporary Arts.
Garage Screen Cinema is the winning proposal designed by Syndicate Architects from Russia. A temporary structure in Gorky square situated in front of the Garage Museum, designed by a world-renowned architect, Rem Koolhaas.
Garage Screen Cinema has been an extremely important project for the young firm, Syndicate Architects, as it is the first-ever built structure by the studio. The studio adapted the concept of an 'open cinema' where the designers tried to cut the dark, enclosed and controlled environment of a basic theater scenario.
As the structure was dedicated specifically for the summer activity, the designers were in talks with many stylists on what material to be chosen to cover the facade.
In the end, they selected the dichroic film placed on the base material of the entire outer pyramid. Resulting in not only an eye-catching appearance but also convenient as the film acts as a barrier to sunlight.
Besides its conventional use, the dichroic film has another impressive feature of presenting itself in numerous ever-changing colors when seen from different perspectives, offering visitors a personal view of the building.
Viktor Stolbovoy, the owner of Syndicate Architects, says "the most challenging part of the project is staying true to the image, and trying to make the rendered picture possible to transform into reality." Another aspect to conquer during the design process was to keep the Garage Museum context in mind with its modern facade being in the front and balancing the look of the entire site.
This public space realization is an accomplished effort regarding the interaction between people and their urban context, as it involves a playful scenario where the movie-watchers are being watched by visitors passing through the area.
So, would you visit an interactive open theatre for the next movie or still prefer Netflix?