"ASID sheds a brighter light on interior design's impact" – Interview with Gary Wheeler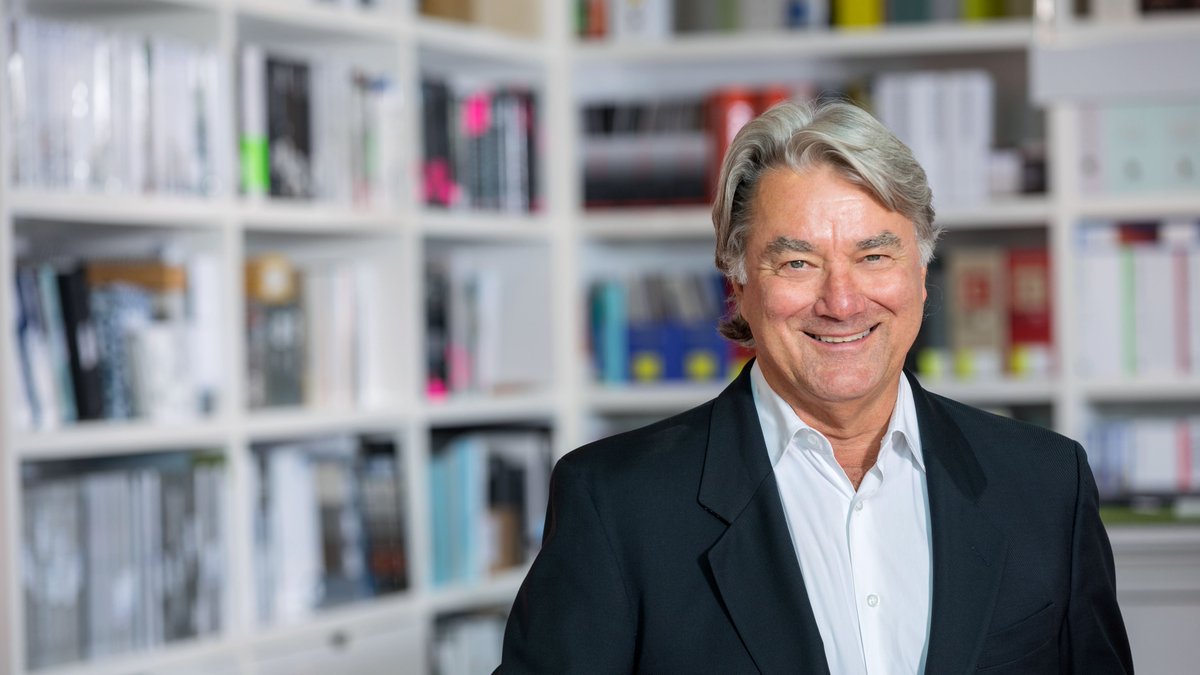 Gary Wheeler, titan of the design profession and new Interim CEO at American Society of Interior Designers, talks about interior design and what is expected for the future.
With years of experience in the interior design field, The American Society of Interior Designers (ASID) has named renowned designer Gary Wheeler, as its Interim Chief Executive Officer. ASID's mission statement is "Design Impacts Lives", and with the current COVID-19 pandemic it is particularly looking at the importance of interiors of health and wellness, and how designers could use their work to aid occupants.
DesignWanted had the opportunity to interview Gary Wheeler and learnt more about his career path and how ASID played an important role in his professional life. Gary invites young designers to not be afraid of making bold decisions, as by personal experience "the most important choices and paths have always resulted from taking chances".
Who is Gary Wheeler? How did your journey in design begin?
Gary Wheeler: "Growing up, I did not come from an artistic family. However, my family recalled that starting around six or seven years old, I would draw houses and buildings. I also was always in charge of packing up the trunk for family trips since I loved solving space solutions! That resonated with me as I got older and realized that design is about solving problems. You will end up with a beautiful environment, but that is an outcome – not the goal.
My career in design can really all be traced back to indirect or direct connections with ASID. When I was a student, my professor, and first mentor suggested that I attend the first-ever ASID Student Conference. I did, and from there I met my first boss – who at the time was the president of the predecessor organization that would become what we now know as ASID. Eventually, I founded my own firm, the Wheeler Group, more than 30 years ago. It was acquired by Perkins&Will in the 90s, and I worked as the firm's National Director of Interiors and managing partner in Chicago.
After a few years I traveled to London and joined Gensler as director of Workplace Europe, and then traveled back to New York and worked with HDR as their Global Director of design and workplace. Alongside all of these career changes, the value of ASID was so important – in terms of connecting, networking, and building trust and opportunity. The training that I received as ASID President, the speaking skills and mentorship that I experienced – all of that has led me to where I am today."
About ASID, could you explain to us what it does and what is its ultimate aim?
Gary Wheeler: "ASID's mission statement is "Design Impacts Lives", and our goal is to demonstrate this to the public and advocate for the profession. The spaces that surround us have a profound impact on our wellbeing, health, productivity, and more.
In particular, ASID was the first to really look at the importance of interiors of health and wellness, and how designers could use their work to aid occupants."
Currently being named as Interim CEO for ASID, what would you say have been the most important choices in your life that brought you where you are today?
Gary Wheeler: "The most important choices and paths have always resulted from taking chances. Opportunities either arise or are created – when they do, don't be afraid to take them. Growing up, I moved around a lot since my father was in the military. This gave me exposure to a multitude of perspectives, which I think gave me a willingness and a level of comfort with traveling and saying "yes" to new experiences.
When I was offered a job in Minnesota, I jumped at the chance – even without knowing exactly where it would lead me. This decision enabled me to design a building from the ground up at the University of Minnesota. That project led to more recognition, which allowed me to open the Wheeler Group by casting fear and doubt aside.
From there, I moved to Chicago, London, and New York – all career choices that came from saying yes to opportunities and not being afraid to fail. You can't fail if you're trying something you've never done – you're taking a chance, learning, building stronger relationships, and exploring different points of view."
Through education, knowledge sharing and community building, ASID strives to advance the Interior Design profession. What type of shared conversations and topics should designers be focusing on, in response to COVID-19?
Gary Wheeler: "As with all professions, the COVID pandemic will have a massive impact on the design world for years to come. We need to put the design profession at the center of the conversation about life through and post-COVID. As the professionals most responsible for human experience within the built environment, interior designers take seriously their role in finding safe, functional and healthy solutions for building use during and after this pandemic.
The profession boasts such creativity and innovation, we need to stand up and show what we have to offer at this time of crisis. ASID is also particularly focused on looking at how to design and support senior care and multigenerational living, as these situations have been damaged in many cases due to COVID. We recently launched the ASID Adaptive Living Task Force, studying changes in senior care, adaptive and multigenerational family living resulting from challenges faced by nursing homes and long-term care facilities during the COVID-19 pandemic and beyond."
Are you interested in interior design? Don't miss the interview with Studio Milo: Designing a new contemporary elegance
With more than 30 years of experience in the design field, being inducted into the Interior Design Hall of Fame, received the Senior Fellow Award for the Design Futures Council, and with fellow distinction with ASID and IIDA, what is the most important piece of advice for fresh graduates in the design field?
Gary Wheeler: "My advice for graduates and young designers is to advocate for yourself and take some risks – don't be intimidated or afraid to make bold decisions.
Find what speaks to you most and go for it. Be enthusiastic and confident in yourself and your projects, and continue to learn from your peers, clients, and mentors any opportunity you get."
Having designed workplaces for companies such as Apple, Time Warner, American Express, and JP Morgan. What are the main trends & future directions within workplace design and what do you think of them?
Gary Wheeler: "Prior to COVID-19, I may have had a different answer to the future direction of workplace design – however, most of these future ideas are still closely linked, even for a post-pandemic world. The future of the workplace – whether it's in an office or in your home – is centered around wellbeing.
Whether you return to a collaborative office environment or build out a work-from-home space or most likely, a combination of both, data-driven design has pushed the workplace into the future with a deep understanding and regard for employee's physical, mental, and emotional wellbeing.
This can be reflected through flexibility (modular workstations, expanded remote hours/offerings, flexibility in space) which provides individuals with a greater sense of productivity, balance, and collaboration. A dedication to healthful materials and biophilic elements will only grow in importance – ranging from HEPA filters and antimicrobial surfaces to outdoor workstations and beyond."
During your time as ASID president, the organization expanded the ASID Foundation and invested in research and evidence-based design. What should we expect from the American Society of Interior Designers at this time of transition?
Gary Wheeler: "Currently, we're experiencing a turning point within the design industry, and I believe ASID's future will reflect that. As we continue to see the far-reaching effects and impact of design from a health, wellbeing, and equity standpoint, ASID aims to: a) further our investment and promotion of research and evidence-based design, b) shed a brighter light on design's impact – specifically on how interior design can address housing, education, and healthcare inequity and our post-COVID reality, and c) address systemic barriers and shortcomings that have resulted in a lack of diversity within the industry, and implement additional Society programs and initiatives to combat racism and a lack of representation and inclusion.
The more inclusive your design team, the more innovative the outcome and project will be."
If you want to find out more about incredible interior design projects in, don't miss Designing the "In-Between" – An Interview with John Beckmann.