Design events
The Golden Pin Concept Design Award has revealed the winners of 2020 edition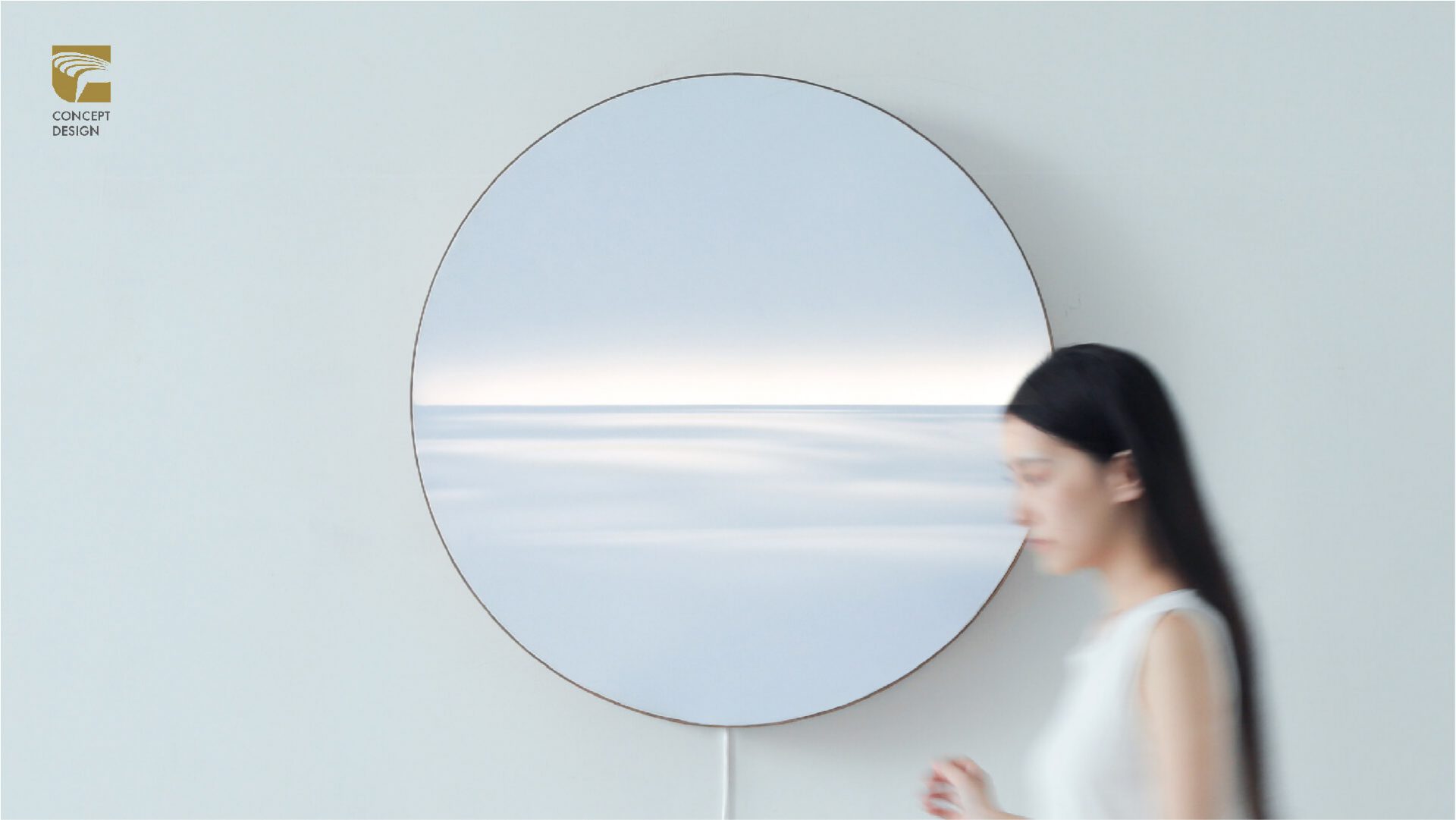 The winners of the 2020 Golden Pin Concept Design Award have been revealed, with 60 outstanding innovative concept design entries receiving the honour.
The Golden Pin Concept Design Award saw explosive growth in the number of entries in this year's event with a record-breaking total of 5,348 entries from 24 different countries and regions around the globe; the level of competition has never been so high.
After a rigorous judging process during the Preliminary and Secondary Selections in July and August, 60 outstanding entries from Taiwan, China, Hong Kong, Singapore, Japan, India, South Korea, the U.S., and Italy were chosen from among the 305 entries that made the Secondary Selection shortlist to receive the Golden Pin Concept Design Mark.
The Final Selection will take place on September 16 and 17 in Taipei, where the three best winners of the Golden Pin Concept Design Award—the highest honor—will be chosen from among the Design Mark recipients, along with the winner of this year's Special Award, the "ConceptD Award," which encourages designers to boldly pursue innovation and creativity.
The Secondary Selection for this year's Golden Pin Concept Design Award required the submission of design proposals instead of physical models for evaluation. The purpose of this change was to encourage up-and-coming designers to propose innovative designs and creative ideas while incorporating realistic considerations of the potential for mass production and solutions for concept realization.
The organizer increased the number of Design Mark recipients this year to 60 in order to elicit more creative concept designs. Among the 60 Design Mark recipients, 26 were in the Product Design category, 21 in the Communication Design category, 9 in the Spatial Design category, and 4 in the Integration Design category.
The jury noted that there are quite a few innovative and experimental concept designs among this year's award winners that offer imaginative solutions to issues in everyday life, the current market, or society. For example, many of this year's award winners were creative design solutions proposed for issues involving disaster prevention and medical environments.
They also noted the diversity of entry categories and themes in this year's competition, the designers' careful observation of major issues in everyday life and society, and their ambition to introduce change through creative design.
Last year we attended the Golden Pin Design Awards, read our journey into the best-established international award in Taipei.
Diane Shen, jury member and creative director of Business Models Inc., observed that a comprehensive look at the trends in this year's entries shows that many entries in the Communication and Integration Design categories are an exploration of personal identity and connection with others through creative design, and some have come up with brilliant interpretations of self-identity and cultural essence.
Many entries also adopted circular design principles; some even incorporated the novel concept of seamlessly transferring a share of social responsibility to the consumer on a technical level. They look forward to seeing even more creative designs in the future that will breathe new life into the industry.
What makes a concept design stand out to the jury? Andrew Wong, creative director of Onion Design Associates, says that the high aesthetic level of this year's entries means that design aesthetics was only one of the basic criteria. In their evaluation of concept design entries, the jury places emphasis on innovation and experimental qualities.
Mistroom Design Director Yu-Jui Peng and Business Models Inc. Creative Director Diane Shen both noted that it is critical for the entries to redefine problems or reinterpret them from different angles and then find innovative approaches to solutions. Another evaluation criterion is the ability of the solution to bring about a change of attitude towards life, commercial value, social impacts, etc.
Product Design: VOID by Ching-Fei Cheng, Ting-Yu Hsu, and Hsuan-Chih Hsu, Taiwan
VOID redefines speaker design to let the user enjoy a visual and auditory experience that immerses them in an imaginary world guided by the music. Equipped with a pair of full-range speakers, two tweeters and a woofer, VOID has a compact but balanced stereo system powerful enough to fill the room with quality sound. But by simultaneously accompanying the music with staggering visuals and intimate interactions, VOID becomes a functional art piece which stimulates the imagination of a world of music in the user's mind.
Product Design: Air Form by Xiu-Lai Zhou, Japan
Air Form was created by designer Xiu-Lai Zhou from Musashino Art University. Zhou was inspired by vacuum storage bags to come up with a stool that takes its intended three-dimensional form once air is drawn out from a valve to create an air pressure differential. The stool was greatly praised by the jury as putting it together requires no adhesives or small parts, making it an aesthetic and innovative "Mingu" (item used for everyday life) that is both practical and easy to use.
Product Design: Butterfly Flexible Aircraft Seat by Butterfly Flexible Seating Solutions Limited, Hong Kong
The Butterfly Flexible Aircraft Seat is a concept design for a flexible seating solution that enables airlines to adjust the cabin configuration based on the demand for each flight. Each Butterfly unit is composed of two recliner seats in a staggered arrangement. Folding the inboard seat down creates a private business class suite for one passenger complete with a seat and a side couch, while folding down the outboard seat as well forms a spacious bed to lie flat diagonally. It can make efficient use of the cabin space while improving the passenger experience.
Product Design: "White" Tactile Cube by Lei Chen, Jian-Feng Yue, Kun Li, Wei-Lu Zhao, Yi-Bo Ma, Si-Yan Wang, Li-Cong Huang & Pei Peng, China
Another entry in the Product Design category is the "White" Tactile Cube, a tactile Rubik's Cube designed for the blind by a team led by Chinese designers Lei Chen, Jian-Feng Yue, and Kun Li. The cube is made using six materials with different tactile qualities, which provide the visually impaired with an enhanced tactile experience. This simple yet clever concept design has left quite an impression on the jury members.
Product Design: SERAF – IntelligentUAVFire Extinguishing System by Wu-Chi Chen & En-Hao Chen, Taiwan
SERAF is an automatic firefighting drone system designed by firefighter Wu-Chi Chen and designer En-Hao Chen for use in large factory environments. It is designed to automatically perform tasks based on preset parameters, providing factories with a more efficient firefighting solution at a relatively low cost.
Product Design: The Hospital Screen by Shuo-Heng Jian & Pin-Cheng Bao, Taiwan
The Hospital Screen is a multifunctional medical screen that can be used to quickly create separate spaces for medical diagnosis and treatment, solving the issues of overcrowding and understaffing in Taiwan's emergency rooms and allowing emergency room patients to receive adequate rest and medical care.
Communication Design: From Taiwan by Chun-Hao Hsu, Ya-Xin Tsai, and Ya-Chu Hsu, Taiwan
From Taiwan is a conceptual passport redesign proposal to increase Taiwan's global visibility through the redesigned passport. The design team cleverly developed a series of Taiwanese-themed graphics for the passport pages using the special anti-counterfeiting pattern in the original passport design, thereby turning a potential hindrance into a source of creativity. The team has also created interactive augmented reality animations with different themes for the passport.
Communication Design: Journey to The West – Whisky Visual Design by Lung-Hao Chiang, Taiwan
Inspired by the 16th Chinese classic novel Journey to the West, Taiwanese designer Lung-Hao Chiang incorporated the elements of Eastern culture into a refreshing reinterpretation of western liquor packaging. Jury members praised the great marketing potential of his creative miniature liquor bottle designs.
Spatial Design: Trapping Whale by Cheng-Ju Liu, Taiwan
Trapping Whale is a concept of a small recycling station for marine debris. It is a station half-submerged in the ocean whose internal structure is inspired by the organs of a whale. The station incorporates the placement of light and shadow into its design and also serves as a space for the public to experience and understand the importance of marine environment issues.
Have you missed our article on the new jury of the 2020 Golden Pin Design Award? Meet all the 85 jury members