Architecture
Grapes & Dates: NIU studio creates retro-futuristic Emirati Snack Bar Concept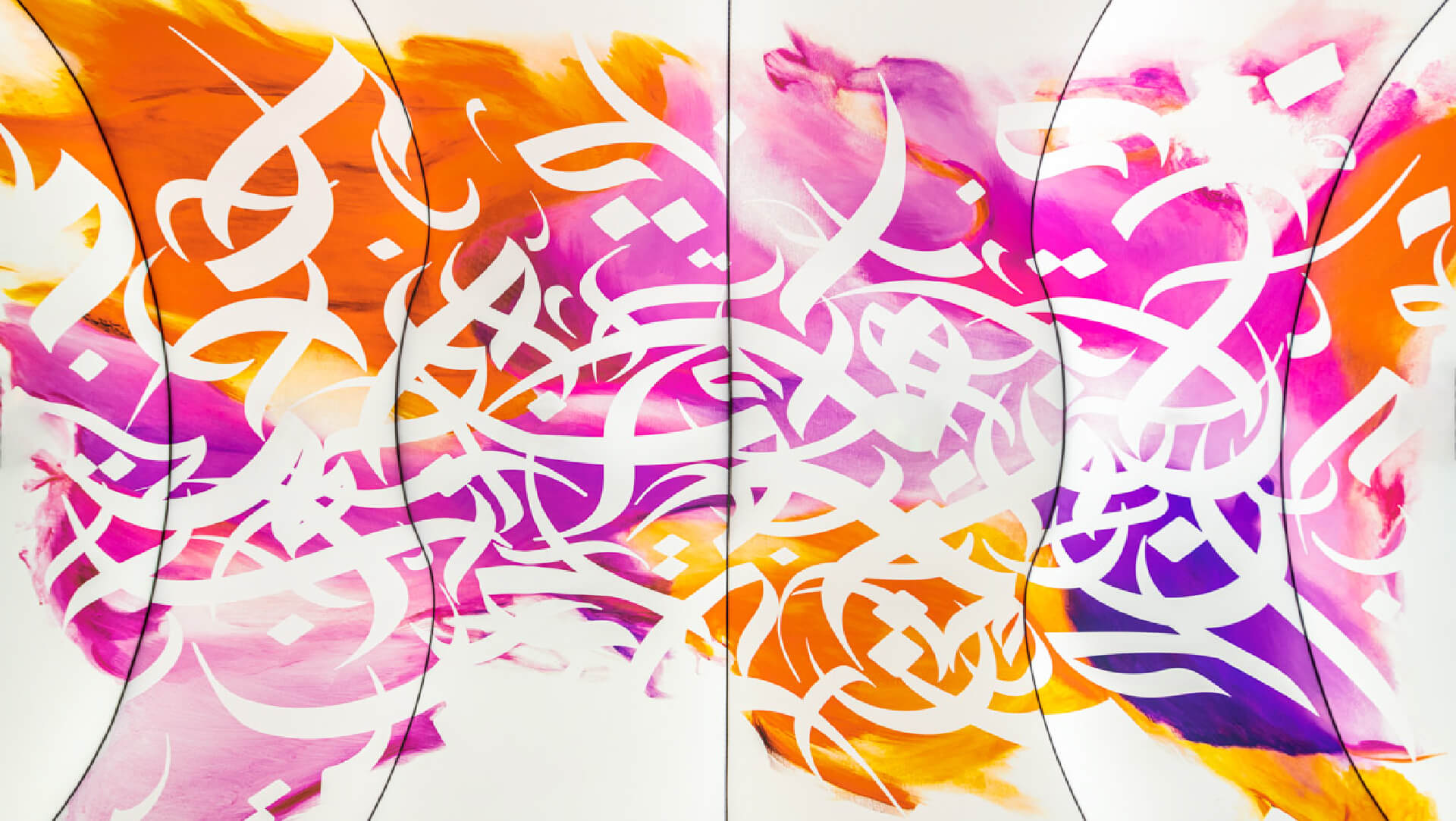 Fusing Italian style with Middle Eastern references, award-winning design consultancy NIU studio has created a unique, spaceship-like pitstop at Dubai's Last Exit Khawaneej mall.
Grapes & Dates is immediately distinguishable from the other neighborhood eateries with its vibrant color scheme of purple, orange, and green.
Why Grapes & Dates? To develop a unique concept for the interior design and brand identity for a new Emirati chain of a healthy snack bar
The bold interior is made up of a small gallery linked by a vaulted ceiling joined by two entrance doors, one to the inner food court and the other street-facing.
The minds behind Grapes & Dates – NIU Studio
NIU is a Dubai-based architecture and interior design consultancy specializing in residential, commercial, and retail projects in both the UAE and around the world. NIU is the continuation of Studio ATI, which launched in 2002 before rebranding in 2019 as NIU to reflect its new look – one that promoted its commitment to bespoke design.
The practice is made up of over a dozen employees headed by Elena Gregorutti and Giorgio Palermo, Italian architects who moved to Dubai ages 27 and 34. NIU's projects range from classical Italian-style palaces to more modern, minimalist, and industrial style complexes.
Curious to know more about interior design in the Food & Beverage sector? Don't miss Be attracted by imperfection at Cheese Bakery cafe.
Materials & Techniques – Terrazzo, Brass Accents and a PVC ceiling
Taking a minimalist approach that focuses on two primary materials, Terrazzo, and a Barrisol stretch PVC ceiling, NIU creates impact in a relatively compact space – just 30 square meters to be precise. The ceiling is printed with artwork by Italian artist Carla Asqini and calligraphy by Emirati artist Diaa Allam demonstrating the multinational approach to this project.
The 3D vaulted, organic PVC was a pragmatic choice as well as an aesthetic one. The nontoxic fixture is non-flammable, easily washable and 100 percent recyclable. The material also promotes positive acoustic properties by optimizing the absorption of sound, especially during peak times, and creating a pleasant environment for mall-goers.
It illuminates an interior characterized by textured surfaces and brass accents. A custom-designed composite Venetian Terrazzo is used for the sculptural counter, the walls and flooring to create an uninterrupted unified look.
Style & Aesthetics – A retro-futuristic interior inspired by Italian ice cream shops
NIU was inspired by small ice cream shops in southern Italy, adding a strong Arabian flavour with the bold and abstract use of Arabic calligraphy. The result is a futuristic environment with no loose furniture and an enveloping shape blending between the traditional vaulted shape and Terrazzo material with a 1950's retro feel and a high-tech twist.
Lights, Lights, Lights
Using a single light source, NIU has created an impactful and powerfully illuminating LED light fixture hidden behind a graphic interpretation of Arabic and Italian style. The light-weight PVC lighting solution is supported on invisible wall brackets and features electroluminescent diodes (LED) to create a homogenous diffusion of subdued light. The LEDs are discreetly installed at the back of the structure.
LED's were selected due to their low level of electrical consumption, extended lifespan, compactness, and adaptability. The LED ceiling lighting features provide a seamless atmospheric light solution that ensures a continuous uniform flow of light.
The absence of visible lighting is unusual for a commercial space, making for a unique interior illuminated by the vibrant ceiling fixture alone, providing a low-cost, energy-saving solution with the additional benefits of acoustic absorption.
Design memento – An adaptable brand identity in a compact space
NIU's challenge was to create a bold food & beverage concept in a small space that mirrored the Grapes & Dates brand identity. This required a level of adaptability, meaning a design language that could be easily applied to other sites whilst staying true to the flagship store.
NIU achieves this with a clever dependency on materials that streamline the interiors.
The writer's opinion – A great interpretation that's reminiscent of Charlie & The Chocolate Factory
The futuristic, spaceship-like interior reminds me of the scene in the original Charlie and the Chocolate Factory when Charlie and his Grandpa drink lemonade in the Fizzy lifting room.
It's a unique concept that sparks imagination, with vivid colors (inspired by fruits and vegetables) that make for bold accents to draw in the customers day and night.
If you want to know more about studios producing incredible interiors, don't miss Challenging traditional perceptions and spatial typologies with balbek bureau.