Design events
Step inside the embracing world of 'designing friendship' with Hæ/Hi
Showcasing work based on friendship – programme Hæ/Hi presents a selection of 14 designers and design teams from Seattle and Reykjavík.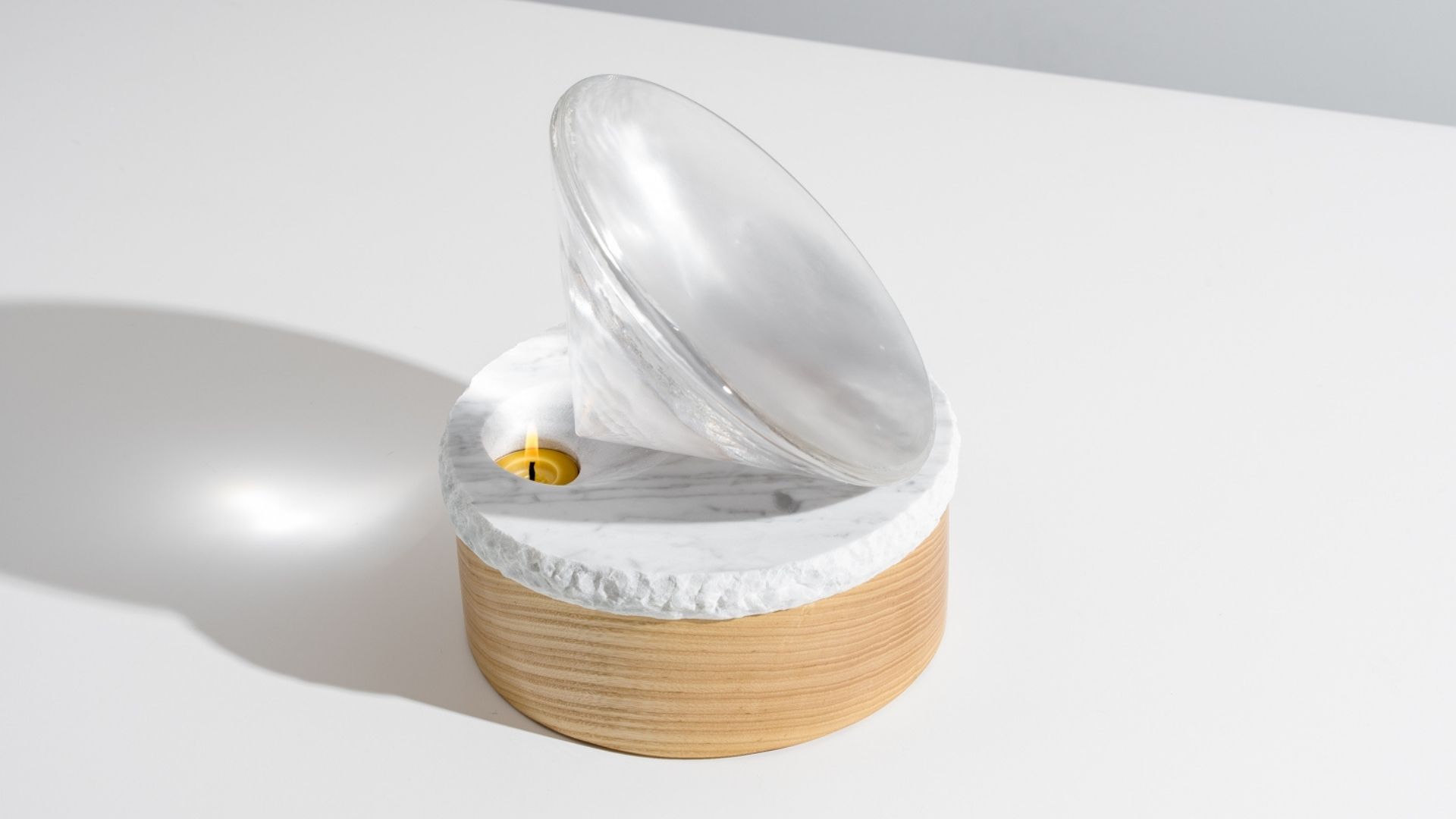 A brilliant selection of product and industrial designers and design teams from the cities of Seattle and Reykjavík, exhibited their works at the DesignMarch 2022 programme Hæ/Hi at STAK – revolving around the theme of 'friendship'.  
The idea behind this one–of-a-kind exhibit sparked in 2018 from a conversation between Darin Montgomery, Seattle-based Founder of Urbancase and Fin and Halla Helgadóttir, Director of Iceland Design and Architecture – during a series of Taste of Iceland events held in the USA.
From – "how do we introduce ourselves upon first encounter? how do we use our senses to acquaint and connect? do we reflect our personality and culture from the very beginning? what do we share and what are we curious to know?" – this event covers it all.
Scroll further to meet the designers!
1. Agustav
Founded by Agusta Magnusdottir and Gustav Johannsson – Agustav is an extraordinary furniture design and production company.
"Before returning home to Iceland to open our studio – we lived, studied and worked in Denmark and Italy" says the duo.
Based in Reykjavík, they utilize their studio and workshop to skillfully craft solid warm wooden furniture using traditional Scandinavian joinery techniques.
2. Amanda Ringstad
An internationally recognized photographer with a fine arts and sculpture background – Amanda Ringstad's work frequently takes an object and effortlessly reconstructs it in a way that lets you perceive it in a different light.
"I often treat products as props for making art photography" she says.
3. Fruitsuper
Seattle-based product design studio – Fruitsuper is brilliantly founded by Sallyann Corn and Joe Kent.
With a strong focus on domestic manufacturing using sustainable materials and methods, their objects are considerate and well executed.
4. Gabriel Stromberg
A graphic designer – Gabriel Stromberg is based in Seattle and has worked as the lead creative for Totokaelo, The Henry Museum and No Space Gallery.
Focused on social change, he's the founder and creative director for Civilization – a design firm.
"In addition, my team and I produce the Design Lecture Series as well as the podcast, Beyond This Point" he says.
5. Grain
Born in 2008, Chelsea and James Minola founded Grain – a beautiful studio on Bainbridge Island.
With a practice dedicated to social and environmental responsibility, their products are manufactured in small batch runs "in our studio or through collaborations with expert artisans in the US and abroad" they say.
6. Hanna Dís Whitehead
Based in the southeast of Iceland – "my practice involves working with space, furniture and a mélange of objects" she says.
Utilizing a wide variety of one-of-a-kind materials, Hanna Dís Whitehead seamlessly blurs the boundaries between art, design and craft.
7. Hugdetta
Róshildur Jónsdóttir and Snæbjörn Stefánsson are Hugdetta.
In addition to their own practice, they're a member of 1+1+1 – an experimental collaboration between designers from three Nordic countries.
"The project examines and reimagines products by having each studio design an object consisting of three distinct parts and then mixing it all up into unpredictable combinations. A set of rules are agreed upon but no information is shared during the process" they say.
8. John Hogan
With work that spans both art and design and is highly distinctive in its exploration of refracted light – John Hogan is a Seattle-based glass artist.
A frequent collaborator with product and lighting studios – he works on small scale as well as larger eclectic installations.
"My influence is usually drawn from molecular gastronomy to physics" he says.
9. Jonathan Junker
An architect by education but a product designer at heart – Jonathan Junker co-founded Graypants, a Seattle-based lighting company.
He now has an independent design studio on Bainbridge Island, doing fascinating work that includes architecture as well as product and packaging design.
10. Ragna Ragnarsdottir
Graduated from Ensci Les Atelier in 2016 and currently living in Reykjavík – "I'm constantly on the lookout for new processes where the design is a direct result from production methods" she says.
Ragna Ragnarsdottir's work often mixes – opposite mediums using materials in unexpected ways, as seen at Hæ/Hi exhibition.
11. Theodóra Alfreðsdóttir
Grown up in Iceland but now based in London – Theodóra Alfreðsdóttir's objects revolve around the narrative a product inhabits as well as exploring ways of objectifying that same narrative.
Innately interested in the way a product can act as documentation of its manufacturing process – "one of my most recent projects turns the molds used to make objects into stand alone products comprising mirror frames or even sculptures" she says.
12. Thorunn Arnadottir
Successfully running an independent design studio in Reykjavík as well as being a founder and lead designer for 54celcius – Thorunn Arnadottir's practice includes client work and self initiated projects.
It features work of different topics and techniques – from burning cats to hula-hoops, relaxing clocks, blushing radiators and elf houses.
13. Umemi
Creative mind behind Reykjavík-based Umemi – Ragnheiður Ösp Sigurðardóttir works with tactile materials, soothing color palettes as well as interesting and alluring shapes.
"Even though my first love is music – my true love is design" she says.
14. WKND
Founded by Christa Thomas and Nin Truong – WKND is the umbrella for Maiden Noir as well as Blk Pine Workshop.
Their design portfolio includes branding, furniture and product design as well as interior design and build.
They further have a breathtaking coffee shop, Café Weekend. In addition to this – Truong is the design director for Stussy.