Architecture
An all-new multipurpose penthouse in Milan's prestigious Hotel Litta Palace
The Litta Palace is a 4-star superior hotel designed by multi-talented architect Luca Scacchetti where Attico is a gorgeous multi-purpose space addition, enhancing the penthouse of the Hotel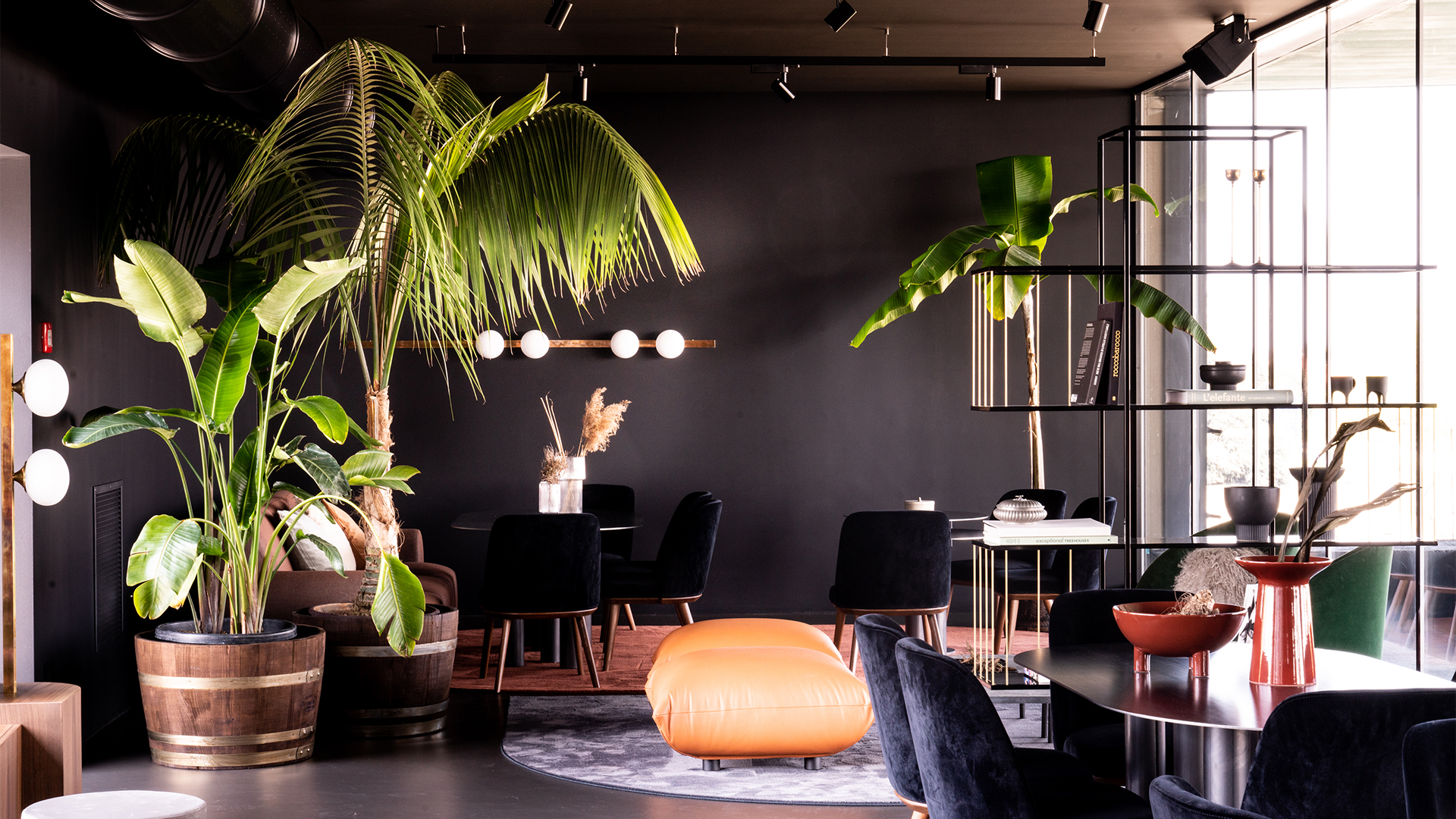 A designful macro-container filled with natural light. A ballroom. A lounge. An event room, be it for business or leisure. This is Attico, the multifaceted space in Hotel Litta Palace's penthouse which has just opened its doors and wants to offer its guests a unique atmosphere for meetings.
Attico aims to be an aggregation pole for the guests of Hotel Litta Palace – an urban resort. There are 250 square meters in the interior, sided by a 100 square meters terrace directly facing the Alps.
These spaces are meant to be an all-round, ever-changing shell, capable of switching its dress depending on it temporary use, of transforming in any different room for any kind of event: from company dinners to concerts, from conferences to meetings, from parties to video-projections.
The restyling project wanted by the property of Hotel Litta Palace, the Albanese and Perini family, has been committed to Laura Delfina Sari's Studio Reveria, which intervened on the space shapes and lines in order to 'lighten' it, making it less formal and more spontaneous.
The double-stained glass – one of which is a 40 metres wall – makes the ambient even brighter and lighter. Unique materials, lacquered woods, metals, unusual objects fill the T-shaped space.
While entering Attico, you will find a bar area characterized by an earthy-colored rough plaster contrasting with the dark grey all around, and furnished with high tables and stools.
Further along, you will notice the space splitting in two: the left wing is in all respects a lounge, 'tasting' soft and cozy, with sofas and seatings that allow the guest to get comfortable and chill out. The right-wing is a technologically advanced space, which can turn into a screening room for company events, a meeting room, a dining room, or even an empty space for balls and parties.
The interior conversates with the exterior: it glimpses to the great terrace, fluid and industrial, modular itself, with basins, logs and barrels instead of tables and seats, and tropical plants following the spontaneity of the place.
Rounded forms, boiserie, natural walnut wood, local stones like the Ceppo di Gré mix together with sheet metal tables, wallpaper, soft carpets, and original pieces from the Fifties. The furniture of Hotel Litta Palace's new addition is partly designed by important Made-in-Italy brands, along with custom pieces realized thanks to the collaboration with many local artisans.