IKEA's dual-function Starkvind table doubles as an air purifier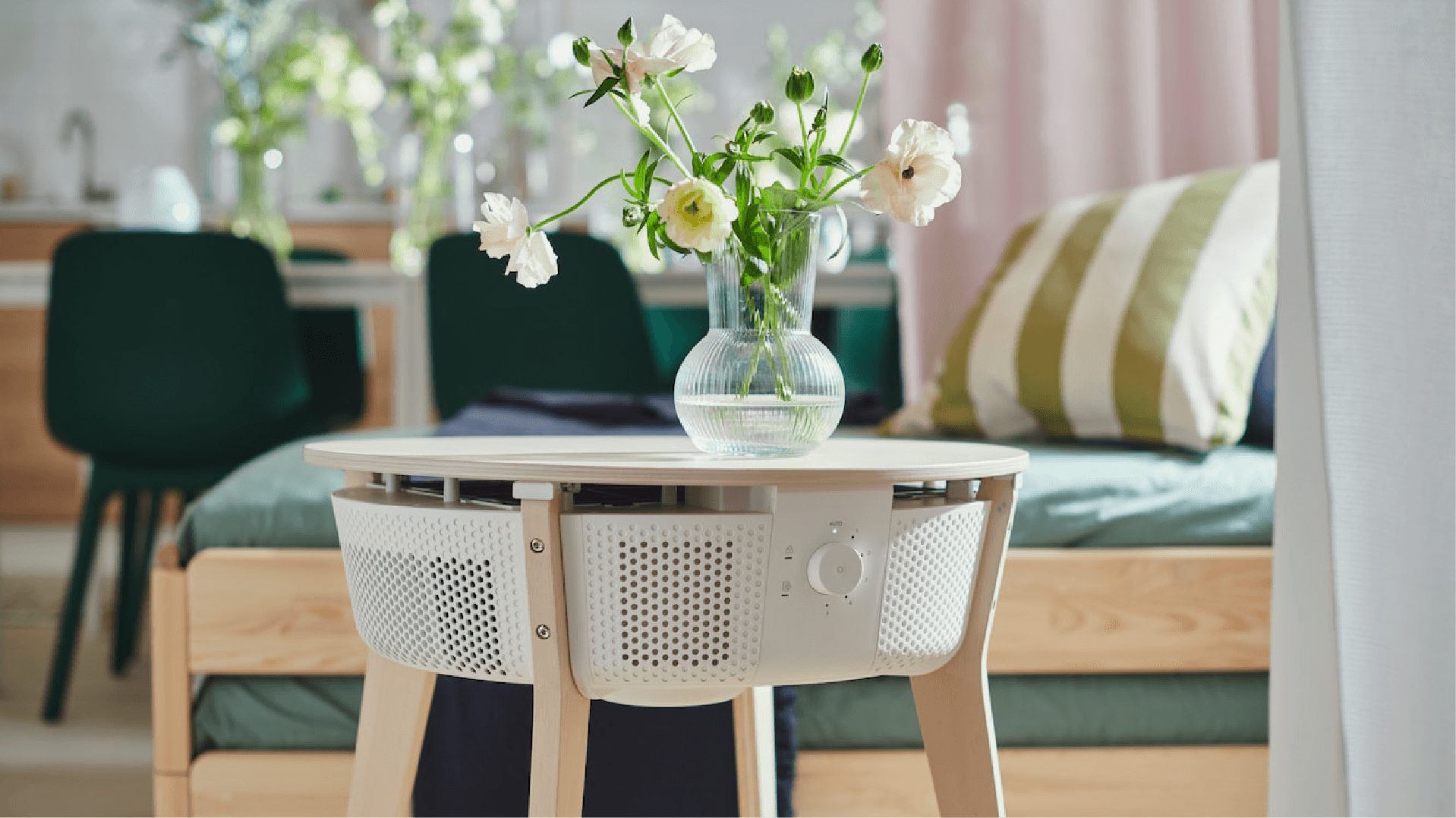 The Swedish brand is helping us to save space with yet another two-in-one design, this time a table that literally breathes fresh air into a room.
IKEA has done it again. The Swedish furniture giant recently unveiled the wall art-inspired SYMFONISK—you know, the speaker disguised as art?—and now it's showing off an air purifier disguised as a table.
IKEA has actually released two new air purifiers, one that looks like any other large floor fan, and the second one, which is the one that doubles as a side table. Integrating and disguising an air purifier within the circular top, STARKVIND is intended as a smart air purifying device designed to help reduce pollution, odours and airborne allergens at home (all discreetly of course).
Used on its own, or connected to the TRÅDFRI gateway, which is basically a home hub for all IKEA smart products, the STARKVIND Air Purifier can be controlled and scheduled via an app including its five different fan speeds and an auto-mode. In auto mode, STARKVIND will adjust the fan speed relative to the level of PM2.51 in the air with a built-in air quality sensor.
Slated for an October release, STARKVIND will be available in two versions, a standalone floor model and a multi-function side table. Both will be available in both black and white but knowing IKEA, we're predicting a more expansive collection depending on the popularity.
Looking for devices to improve air quality at home? Take a look at AirBird – an origami-style sensor that chirps to warn of air pollution.
This isn't the first time the retailer has launched an air purifier, either. Back in November 2020, they announced the launch of their FÖRNUFTIG indoor air purifier, which was also created to seamlessly blend in with our surrounding interiors.
Discreet and dual-function furniture is super popular right now. It has to do with the pandemic and the increasing value of the space we have around us. From a design perspective, the STARKVIND table is an interesting take but it will probably look a little better once IKEA has gauged a market response. Until then, it feels a little plastic heavy.
How about sanitizing spaces with light? Discover the new minimal collection of Artemide with a disinfectant effect.