Design as an investigation tool – Interview with Giulio Ceppi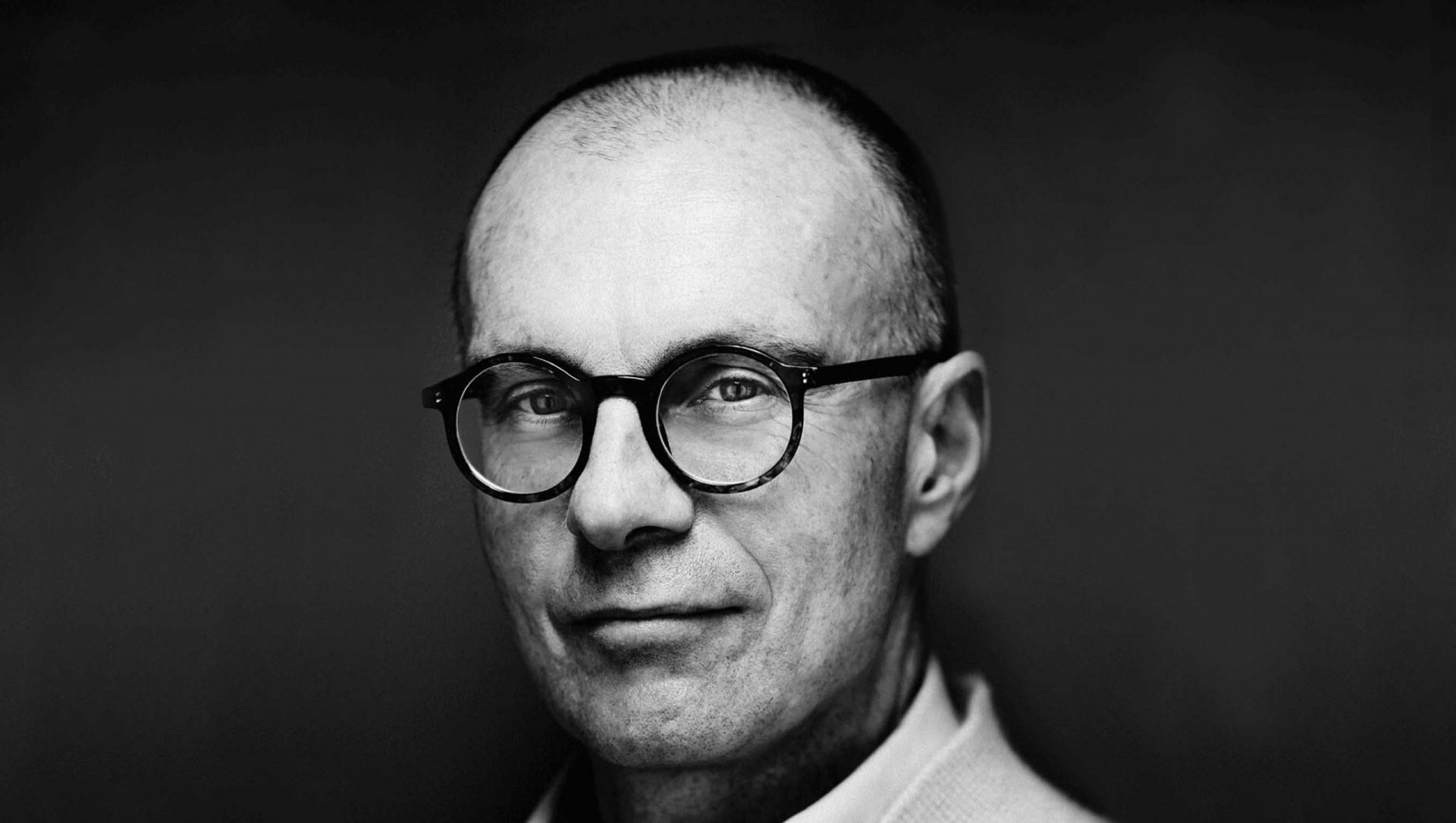 Constantly seeking innovation through an intangible and multidisciplinary approach to design, Giulio Ceppi is working to redesign the shape and meaning of our cultural and social values.
Architect, designer and lecturer at Politecnico di Milano, Guilio Ceppi defines himself as an explorer first. He uses design as a tool to constantly question and reshape the reality we live in. He follows a multi-sensorial approach to design that ranges from the creation of new materials and technologies, to strategy development.
From 1990 to 1997, Ceppi coordinated the Domus Academy Research Center, where he worked with design masters, such as Ezio Manzini and Andrea Branzi. After that, he worked as a senior design consultant at Philips Design, before founding, Total Tool, a design strategy company that has a multidisciplinary approach to innovation.
Who is Giulio Ceppi? How did your design journey begin?
Giulio Ceppi: "Giulio Ceppi is an explorer looking into the Anthropocenic age, a polytechnic person who likes questioning our reality and its future. To me, design is an investigation tool, a way to change reality into something better, by giving a new shape and meaning to our main cultural and social values.
I've been lucky in this journey, since I started with big masters beside me, from Bruno Munari and Achille Castiglioni (as my teachers) to Ezio Manzini and Andrea Branzi (during my activities with Domus Academy Research Centre). I am always connected with "inspirational icebreakers" such as Stefano Marzano or, more recently, Piero Bassetti."
Why Total Tool? Why focus on identifying and defining innovation and producing creative and strategic opportunities for companies?
Giulio Ceppi: "Design is possible to me only if it follows a fully multidisciplinary approach and moves freely in different scales and dimensions: Total Tool embodies this freedom and mental vastity, by being an open collective of people from different backgrounds that can move into any field of human creativity.
Innovation is, by definition, something in movement, it is changing, so you need to be fluid and flexible, dynamic and intangible, in your approach to design and strategy. I always like to quote Bruce Lee when he says "Style without styles… Act like water…""
Curious to know about other ways design is used for societal improvement? Head to Design as a tool to improve social and cultural life – Interview with IILab.
As the founder of Total Tool, you deal a lot with sensory design, materials design, emerging technologies and strategies for innovation. Prior to starting a new project, what type of research do you do and why? What information do you look for and where?
Giulio Ceppi: "There is no "before" but a systemic, continuous and creative way to look at things (any kind of material, color, shape, and communication) all year long, all your life long. I always work on my "mental archive", selecting fragments and pieces of reality and recombining them into my frames and grids.
It is a job, a gym, a practice that you have to solve continuously. So, when you need to find a solution, you already have a lot of material from your own, you just have to pour it into the right solutions, explaining to others what you are doing. It is so simple, but it is practice, an everyday effort: I do not trust ideas at all, as I do not need ideas in the classical sense, because things are already ready to me."
Is your investigation as a designer driven mostly by written text or by visuals? What information is most useful to carry out your creative process?
Giulio Ceppi: "My approach to design is absolutely multisensorial: I map, classify, describe sounds, smell, tactile sensations, color variations, that I organize into trends and clusters. That's my constant inspiration: looking at reality from a very close point of view while maintaining a systemic and global vision. "e have to control this kind of proxemic, real or virtual, in both dimensions.
Words are fundamental to create your library and archive, they give a structure to the continuous overlapping of perceptions and values that we have to manage. So the useful information is the one that you are able to metabolize and produce by yourself, through your own experience: that's where the design starts. This is also what I try to teach my students at Politecnico di Milano."
Developing a project from the brief to the final result can be long and challenging. Having worked with many renowned companies all over the world and with your extensive experience, what have you learned and discovered through experience in this process?
Giulio Ceppi: "Design is a process: it is about time, rather than space, especially today that we have to fit a worldwide market, multiple times. So, what I design is more related to the DNA of products and spaces, it is more about defining the grammar of composition and generation of reality, and not about the idea to totally control reality itself, which is always so unpredictable.
So, I create possibilities and criteria to manage them. I enhance combinations by expanding opportunities, designing with my clients the right tools that can be controlled in the time being, according to their needs and possibilities. This is the best way to design the future and to realize it, step by step, day by day and this is what we did with companies such as Autogrill, Ikea, PepsiCo, Unilever, Viacom, 3M, and many more."
Check out how other companies are redefining the purpose of design, don't miss Resetting the meaning of design to its full potential – Interview with Valerio Cometti of V12 Design.
You see innovation as a process of your practice and approach it through an interdisciplinary method. In your opinion, what makes a design idea truly innovative?
Giulio Ceppi: "I believe design is truly innovative when it improves people's lives in a way that it is no longer reversible. There are always many directions possible in our history, but when you mix knowledge and power in the right direction, you get the hit.
This became clear to me during my 3 years as a senior designer at Philips design. Interdisciplinarity and cross-fertilization are important enablers to me, they give strength and control to your process, including different perspectives and expertise in your design action.
You cannot design alone: you always have to include diversity and richness of perspective in your innovation process."
You are currently collaborating with family companies such as Arkimia and Kindof as Art Director, could you tell us more about these collaborations and the work you do with both companies?
Giulio Ceppi: "Arkimia is a small company introducing glamorous materials such as shells and mother of pearl into the interior and architectural market.
My role as design director is focused on relational tools, creating the right brand identity, exciting samples and design tools, certifying the sustainability of the biomaterials, and exploring with artisans from the Philippines new application processes. We get in touch with architects to find the right combination of luxury and sustainability, interpreting elegance in a new minimalistic perspective.
Kindof transforms industrial rebar into bare design pieces: chairs, tables, and shelves with a strong personality, sometimes really raw to look at, but pure, essential, absolutely honest.
In both cases, the trackability of the production process has the same relevance, if not more, than the finished product. My main role is to keep alive this traceability, which is fundamental to find new clients."
What is next for Giulio Ceppi?
Giulio Ceppi: "I'm always very focused on "what's next", and the list is too long to all be told. I'm going to revitalize an abandoned rock tunnel in Lake Como, I'm in charge of the system design of an ocean explorer (180 meters long) for the project Earth 300, which will take care of the sustainability of our seas by having 150 scientists on board.
I'm designing innovative 3D paper printed packaging as a substitute for plastic ones (not always environment friendly). I'm creating a big E-arena to test winter sports for the Milano-Cortina Olympic games, and many more other projects.
There is no limit for me: design is a challenge and an excuse to always learn new things. How can you expect to be innovative otherwise?"