Craftsmanship, technology and 'Made in Italy' design come together in Morici's design objects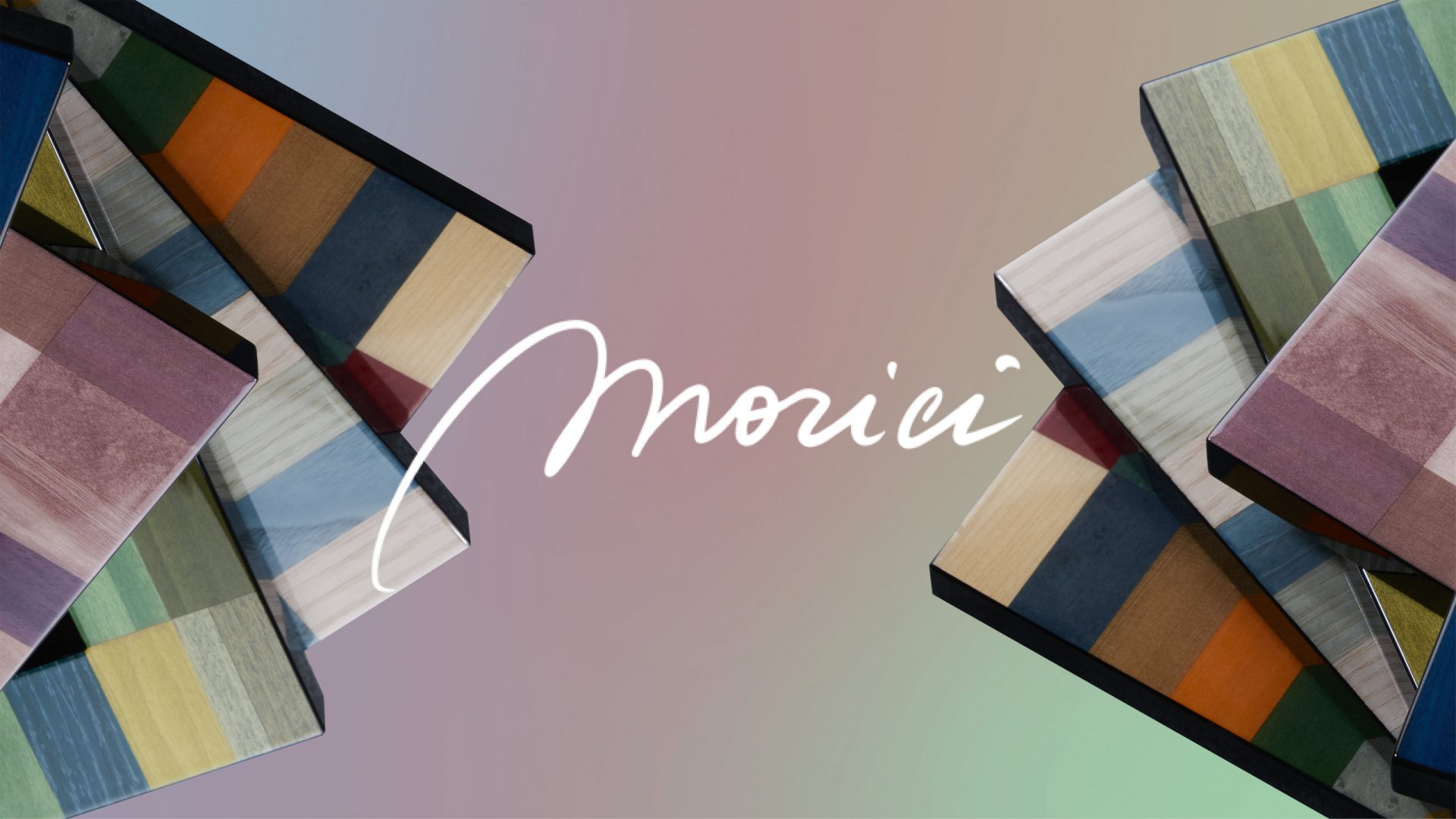 Founded in 1979, Italian furniture and accessories company Morici is the place where Italian master artisans and modern production technology meet.
The beauty and tradition of Italian woodworking is represented by the astonishing products of the company Morici. Established in 1979 in Recanati, Italy, by Luciano Morici and wife Doriana Marconi, the furniture and accessories company has over 40 years of experience driven by an incredible passion for craftsmanship.
Constantly searching for new and original solutions, Morici offers a beautiful combination of elegance, contemporary luxury and unmatchable craftsmanship in their designs through their unique strategic mix between creative thinking and artisan knowledge. It is their use of top quality materials such as wood, leather, glass and metal, and their combination of high-tech and precise manual machinery work that allows them to conceive remarkable modern products of the highest quality.
Customization and sustainability are engrained in Morici's values. Their flexibility of production and expertise in craftsmanship allows them to create unique products without losing their excellence. With an aim to innovate production processes to guarantee minimal environmental impact, Morici designs lasting products that keep their innate characteristics of beauty and shine intact.
Amazed by their expertise in Italian craftsmanship, DesignWanted had the opportunity to interview the owner, Mirco Morici, to find out more about the company, its production techniques, and of course, their masterful crafting.
Who is Mirco Morici? How did the journey for Morici begin?
Mirco Morici: "I am the son of two factory-workers that at the end of the 1970s, driven by a passion for craftsmanship and the desire to create something of their own, set up business in their hometown of Recanati, the cradle of craftsmanship in the Marche region. They immediately began to collaborate with the most important companies in the area designing and producing accessories in wood and leather with extraordinary care for details.
As time passes, the small artisan shop transforms into a company with a fundamental vocation for craftsmanship. The production area is expanded and new workers join the company to support and cooperate with experienced artisans, in order to meet the ever-increasing demand and the complex challenges of the market. In the early 2000s, my father passes on the company management to me and, in my early 20s, I became the owner of a business that counts more than 15 employees. It's been a great challenge, especially given the radical market changes that we had to face. Year after year, I did my best to innovate and release a product that featured my name: at the end of 2018, Morici arrived, first with the boxes and then with the furnishing accessories."
Why focus on craftsmanship through furniture and accessories design?
Mirco Morici: "What drives me forward in my daily work, is the passion for what I create and the desire to always build something new. I also feel both the responsibility and the pride of sharing with my kids, the same passion that my parents handed down to me.
Regardless of what my children will decide to do in their lives, working with passion remains the most important value that I share with them!"
If you want to know more about other iconic Italian furniture brands, don't miss Brand Story – Cappellini.
Morici has a strong link to the beautiful territory of the Italian region Marche, how is this link represented in the design of the products?
Mirco Morici: "Marches is a region full of diverse and extraordinary entrepreneurial districts such as footwear, precision mechanics & engineering, woodworking and even gift items made of precious materials.
The best-known silversmiths nationwide are in fact found in Recanati, where Morici is based as well. In fact, we begin our adventure from the close link with the silver manufacturers, originally producing components in wood and leather.
The Marche region is gathering great appreciation for the beauty of its land, its livable cities and protected well-preserved nature. We are lucky enough to live in this fascinating land and experience it on a daily basis: the idea of transmitting the values of quality, beauty and uniqueness in the creation of our boxes and furnishing accessories becomes natural. Our products are colored by inlays of veneers entirely applied by hand: elegantly rich in shades and reflections, just like our wonderful land.
Furthermore, the main suppliers and partners we work with have always been from the Marche region as well, most of them work in our very own province close to Recanati. This means that Morici is strongly linked to its territory also from the point of view of skills & competencies: we intend to further enhance the great professionalism and creativity from this land."
Craftsmanship and 'Made in Italy' design are staples of Morici, which phases of woodworking represent your products and creations?
Mirco Morici: "The DNA of our company is built on the application of craftsmanship in every single aspect of production. The phases that define us most are certainly the woodworking with the handmade inlay of the veneers and the painting & finishing of the product: these processes require extraordinary care for details and a great deal of experience and artistry."
Morici has a long experience in the processing of materials such as wood, leather, glass, and metal. What are the techniques used in these materials when creating your products?
Mirco Morici: "We differentiate using techniques learned over the years through close collaboration with a great brand in the furniture and design sector.
I am referring to the brushing of the mirror polish, which is similar to the one used for pianos: we now apply this technique to our boxes and accessories. Over the years we then decided to involve different materials and create other unique home accessories and boxes."
The search for new and original solutions is constant for Morici, when working on a project, out of the many ideas you generate, how do you identify a good one?
Mirco Morici: "Each project is a new technical challenge made of knowledge, intuitions and skills that allow us to reach unexpected results. In this globally delicate phase, Morici relies on an important collaboration with a designer that was involved to investigate the new perspectives that our products can take on in terms of both function and aesthetics.
Among different proposals, the one that becomes a prototype, and then a finished product, is always defined by a continuous and constructive confrontation between the owners of the company, the designer and the production: our goal is to make new ideas feasible, with the unmistakable style of the Morici brand."
Discover more Italian furniture design companies, don't miss Brand Story – Cassina.
The flexibility of your production phases and the great experience of your craftsmen allows you to customize each product according to different needs, why is customization important for Morici?
Mirco Morici: "People's tastes are varied, each project or collaboration is one of a kind, often requiring a high level of customization. Our values of diversity and uniqueness are a plus, something we always include in the production of our creations: this allows us to offer a choice of bespoke items."
Morici aims to innovate to guarantee the minimum environmental impact and waste of resources. Could you tell us some ways you are accomplishing this?
Mirco Morici: "The environment is our future: it is the result of what we have done until now and what we will do from now on. In contrast to the concepts of "planned obsolescence" and disposable products, Morici creates objects that last over time while maintaining functionality and, above all, the beauty of their colors and finishes.
We also use materials such as wood, coming exclusively from certified and traceable sources. We constantly invest in the use of paints and other products with low environmental impact."
With over 40 years of experience, what is next for Morici?
Mirco Morici: "There are multiple innovations under development: the goal for our company is to raise the value of craftsmanship and the beauty of materials & finishes used, through creativity and design.
With this purpose in mind, we are developing new collections and special projects working in close synergy with a designer who is guiding us towards new interpretations of our product but, unfortunately, we cannot disclose any further information."