Design
How is social media helping designers to make a name for themselves? Interview with Alberto Pallaoro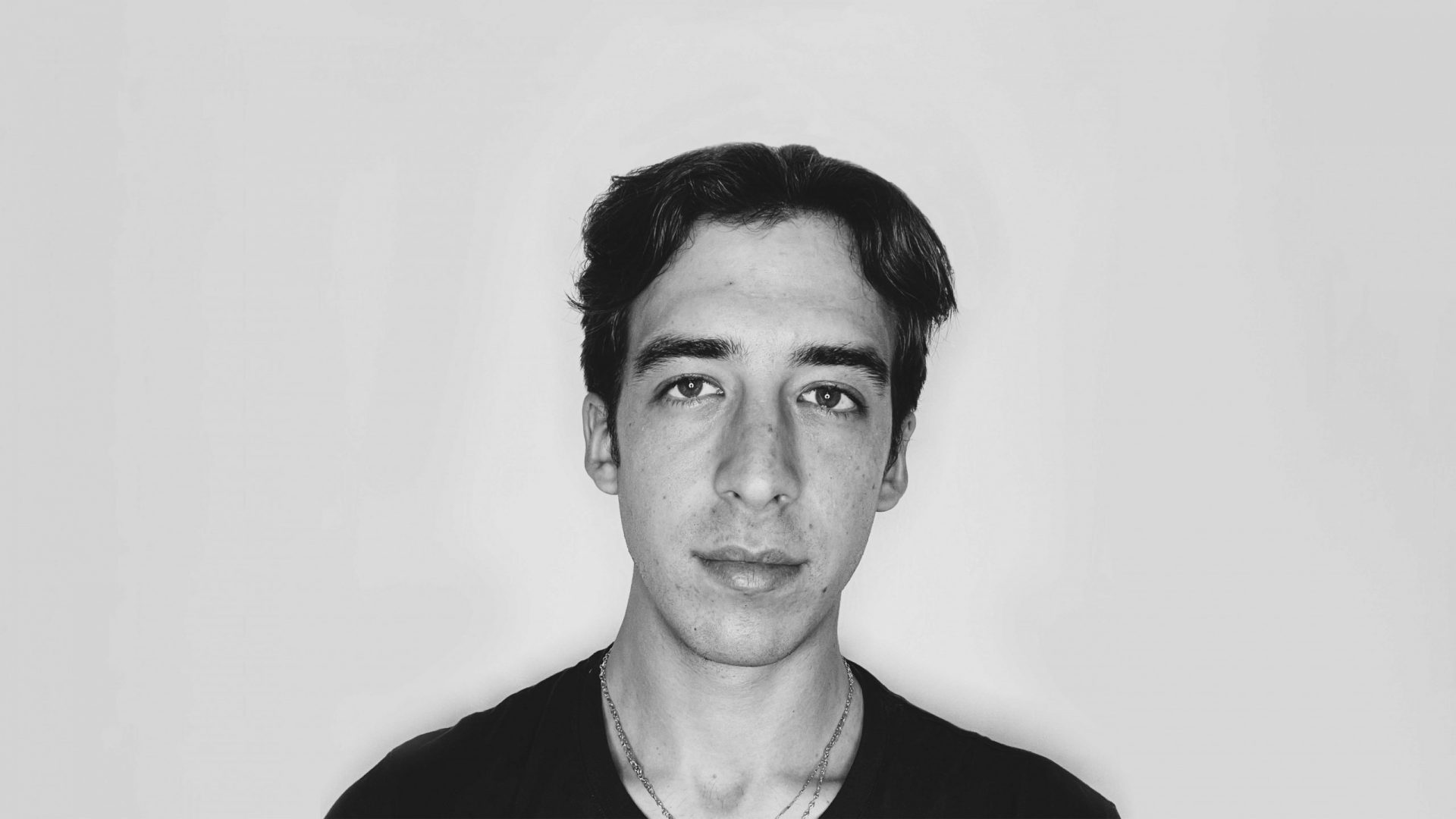 Starting off as an ordinary Instagram account, Pallaoro Design today reaches 2.3 million users monthly, showcasing the finest selection in tech and product design.
Young entrepreneur Alberto Pallaoro is using the power of social media to expand his passion for design through various mediums and services. He founded Pallaoro Design which includes a digital magazine, an e-commerce directory and will soon have a studio-agency branch. Pallaoro Design aims at becoming an influential channel for design advocating for innovation and sustainability.
How can you establish yourself as a designer through social media today? What are the latest trends in product design and technology? Alberto tells us about his successful design entrepreneurial story and shares with us tips on how to use media platforms to our advantage.
Who is Alberto Pallaoro?
Alberto Pallaoro: "I am 26 years old, passionate about design, innovation and digital. I like to think of myself as someone that ranges in several creative fields and tries to link them within the digital world.
I constantly try to acquire new skills so to combine them for interesting projects. I love to learn about new ideas. I truly believe creative people nowadays shouldn't get stuck inside a box but rather express and experiment with their creativity in every way possible, and that's what I'm trying to do."
How was Pallaoro Design born?
Alberto Pallaoro: "I always believed in the power of social media as great channels to showcase your work and get people to know you. So after my product design studies in Milan, I started @pallaorodesign. The goal initially was to showcase my projects, but since I didn't have many at the time, I decided that in the meanwhile it would have been smart to post designs I liked and start building an audience.
From the very beginning, I noticed that all the projects I selected were much appreciated, I guess because I had a particular design style I liked, my feed almost seemed like the profile of an actual design studio because all the products that I posted followed sort of the same philosophy and aesthetics. I was also very curious about how social media worked, so I had a good knowledge of all the strategies I could use to grow.
Next thing you know I had almost 10k followers after a few months. But most importantly I was starting to be recognized as a quality design selector. Therefore I decided to keep on showcasing other people's projects rather than my own. I was working on other areas at the time, so the profile was just a side hobby I enjoyed interacting with once in a while.
But since one and a half years from now, I decided to concentrate more on pallaorodesign and try my best to bring it to the next level. Thanks to continuous experimentation and studying pallaorodesign now have a digital magazine, a shop directory and reach millions of users per months."
What is the vision behind Pallaoro Design?
Alberto Pallaoro: "The vision of Pallaoro Design is to be the place where people go to search for the best innovative designs and products from around the world. Now design affectionate and brands recognize that we are quality selectors and that we offer meticulously researched content. I think this is our main strength.
We want to reach as many people as we can and become one of the most important and influential channels for design in the fields of furniture, product, tech and sustainability.
We are also trying to give our help to the environment through design. We recently launched a new section on our website called Designers for Earth: we listed many organizations that are fighting for a specific cause such as plastic pollution or deforestation. Designers can be directly linked to them and reach out offering their skills. We will have future developments on this matter.
Furthermore, we are starting to deliver services of content production to design firms and will soon open a studio-agency branch of Pallaorodesign."
What are the main trends & future directions within product design & tech? What do you think of them?
Alberto Pallaoro: "I think that finally, designers are taking functionality and sustainability of products as the key elements in their design approach. I see more and more projects that are concentrating on developing solutions that can help our daily life. I find it very exciting!
Furthermore, there are way more studies and developments regarding sustainability, and with technology developing at an incredible speed, designers have now the possibility to create much wider and interesting solutions. I hope at one point we will not need to specify that a product is smart or sustainable since almost every product will need to be following those criteria."
What advice would you give to young designers that want to establish themselves on social media?
Alberto Pallaoro: "To find their distinguished style, not only in the design itself but also in the way of presenting a project. And keep producing content. Consistency is key. Also to try to differentiate from the typical product designer profile, show the process rather than just the final product.
Concentrate on designing for areas and topics that matter, where there could be a significant improvement. Designing chairs or table lamps is ok, but if you are not doing something super innovative, I would advise concentrating on something else. And always try to interact with the community, ask questions, give and take pieces of advice, start conversations."
Curious to know more about bike design? We have gathered 7 ½ electric bicycles to turn you into a daily rider.
Can you present us 5 of your favourite design products from the selection of Pallaoro Design?
Alberto Pallaoro: "I love when products have a balance between aesthetics, innovation and functionality. So here are some 5 design products I selected following these characteristics:
Cave tent by Heimplanet – All it takes is a pump to pitch your tent in less than a minute. Thanks to its geodesic dome construction with ten crossing points, THE CAVE is extremely strong and because it is made from high-quality materials it is weatherproof and durable too."
"Brick Sofa by João Teixeira – Brick is a minimal sofa designed in harmony with the tools we use to work in our reality, acknowledging the link between individual and technology as something evident. The centre module has the option to integrate a rotating side table and a power supply for convenience."
"Self Cleaning Bottle by Larq – The LARQ Bottle PureVis is the world's first self-cleaning water bottle and water purification system. It uses UV-C LED light to eliminate up to 99.9999% of bio-contaminants from your water and bottle."
"Trova Go Security Case – TROVA Go is a discreet portable biometric safe designed for daily use while maintaining your privacy. This physical storage device prevents inappropriate audiences from accessing valuable, personal, recreational or otherwise private objects. Perfect for pockets, handbags or athletic gear it is designed to be overlooked, mimicking a hard drive or battery."
"Refillable Floss Pick by Quip – This product does more with less. It pairs with a sleek magnetic dispensing case, which uses one refill pod (made from 100% recyclable paper) to replace 180 plastic picks."
Interested to know more about other design entrepreneurial journeys? Head to the Interview with Giulio Masotti.