Design
In the process of design with Sukwoo Lee, founder of SWNA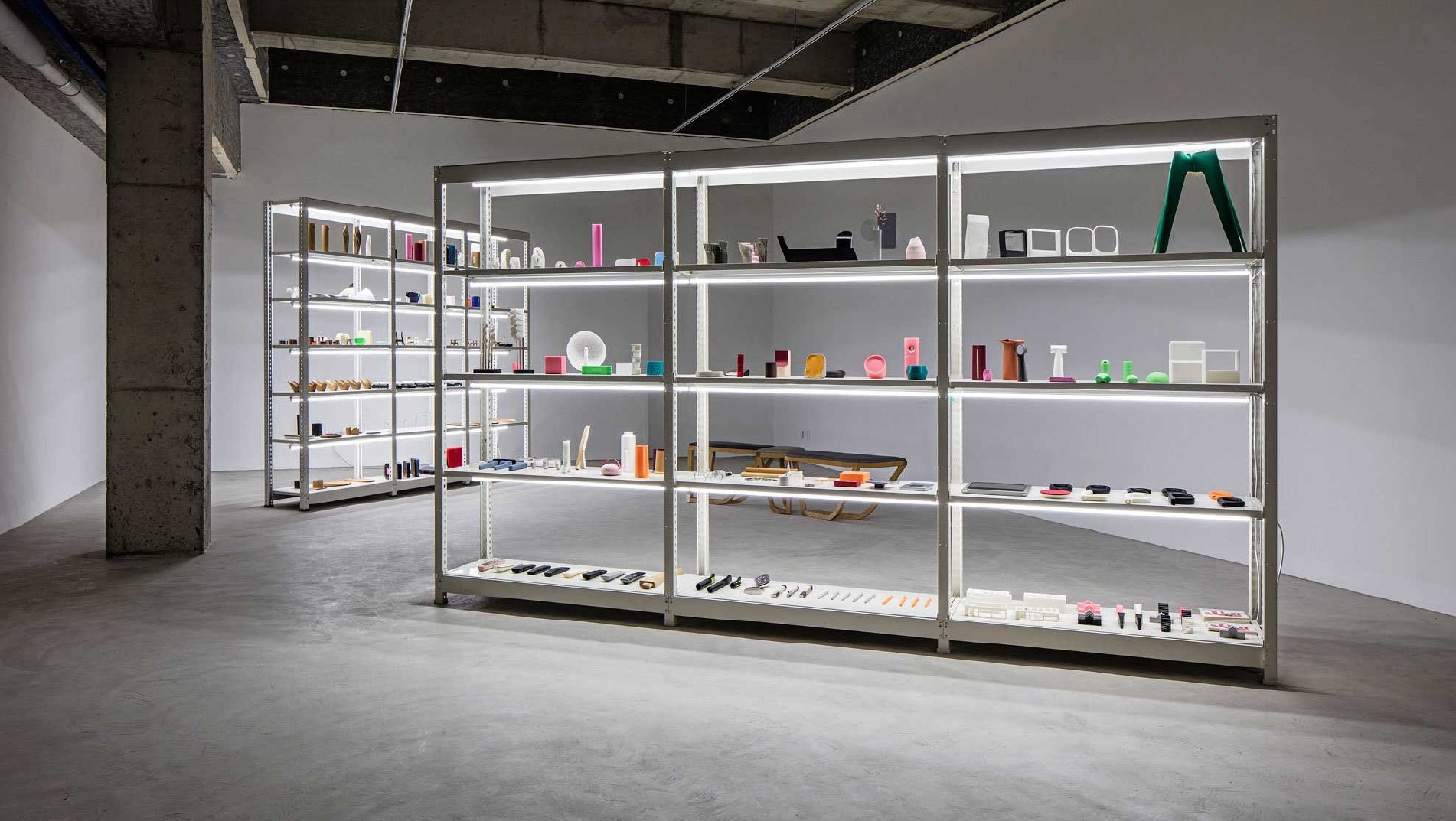 Korean studio SWNA was established by Sukwoo Lee to metaphorically solve the class conflict between 2D and 3D thinking. Embracing the third dimension all along the design process became the key for SWNA to deliver meaningful objects, environments and strategies.
How many times as designers do we hear about 'human-centered design'? Defined by IDEO as a creative approach to problem solving which starts from people and arrives at innovative solutions, it also does leave space for personal interpretations; taking up a human-centered approach, designers may want and need to find their own reading or added values within it.
Let's take the example of Seoul-based SWNA, established as a design office by Sukwoo Lee in 2009. Made up of passionate designers, it prioritizes human scale for a holistic approach to human-centered products, spaces, visuals and design strategies. But this is not all: to deliver meaningful design bringing natural value, SWNA embraces three-dimensional thinking as a unique key within the broader design practice.
Moreover, the Korean studio has a strong focus on projects' processes, always beautifully communicated. Fascinated by this very comprehensive mindset, DesignWanted interviewed SWNA's founder Sukwoo Lee, finding out more about his journey, philosophy, specific projects and next steps.
Who is Sukwoo Lee? How did the journey for SWNA begin?
Sukwoo Lee: "I was born in Seoul, Korea. After studying industrial design at Hongik University in Korea, I worked as a mobile product designer at Samsung Electronics. I wanted to gain more experience abroad, so I went to the US and worked as an industrial designer at Teague and Fuseproject, an industrial design company.
After that, I started working as a principal designer at Motorola. At that time, I created a studio on the weekend and designed various furniture and lighting, and that is the beginning of SWNA. As the weekend's studio grew gradually, the moment the hobby turned into work, the design office SWNA was established. That's 2011."
Why SWNA, why focusing on three-dimensional design that ranges from objects to environments?
Sukwoo Lee: "I majored in both graphic design and industrial design in university. When I was in college, I worked part-time as a graphic designer. In university, I was able to learn both product design and spatial design.
Actually, I graduated from art high school, and at that time I majored in sculpture. That's why I was interested in three-dimensional from 2D. Especially when I was in college, there were a lot of conflicts between the plane and the solid. It seems that my disposition led me to do various works centering on objects."
Many of your projects' processes have been beautifully documented on your website and social media. How does SWNA approach design processes?
Sukwoo Lee: "I think great processes make good designs. I can see that I design the design process first before proceeding with the design project. We all have very interesting and creative ideas in our heads. What's important is how to actually implement these creative ideas, and if you turn these ideas right into digital work, all of the very fresh ideas you think about in the first place will die.
Instead, we directly touch and experience the material, feel the touch, and bring out these abstract images of the head into real space, which we call three-dimensional sketches. Through this analog experience, the interesting thoughts that we had before appear more creatively and concretely.
I can see that the quality of the result varies greatly depending on whether or not these creative steps exist in the design process. That's why we value scale models or sketch models. Also, I think it's beautiful enough in itself!"
Here is the solution to your design addiction… It's The Dose, the DesignWanted new-newsletter for product designers, touching upon all the design phases.
SWNA works with advanced fabrication techniques and designs products that include smart technologies. How would you define the relationship between design and technology?
Sukwoo Lee: "In Korea, technology-intensive industries such as automobiles, communications, and IT devices have developed. As a result of this, industrial design has also developed a lot towards technology-intensive products and services. Due to this influence, Korean universities deal more with technology-based industrial design, and due to this influence, my first job was as a designer designing cell phones and mobile accessories at Samsung Electronics.
For this reason, most Korean designers are familiar with technology-based devices and products. Industrial design is basically a matter of dealing with mass products. Technology is an essential element in mass production systems, and through technology, the quantity and quality of these mass protrudes can be improved.
Of course, efficiency cannot be judged by technology alone. The emotional aspect of human beings must also be considered important through design, and in this sense, design and technology are one body, and it can be seen that the win or loss of products and services depends on how the two are balanced."
Your most recent work includes the UV charger for KTH, designed to ease customer anxiety during Covid-19. Could you tell us what were some of the challenges you encountered during the design of this product?
Sukwoo Lee: "The company that commissioned this product design is a Korean telecommunications company. This telecommunications company asked us for a product that could be given as a souvenir when people bought a smartphone. At the time, it also asked us to plan a product about which product would be good.
We proposed a variety of products, and among them, the question 'What if we can disinfect smartphones with wireless charging?' was also needed socially and environmentally at the time. We also formed a consensus with our clients about these products.
Since these products were not in the market, we had to think fundamentally from the architecture of the product. In this process, we needed a lot of verification of usability. In addition, there are many points to consider, such as the intensity and angle of UV in manufacturing, so we spent a lot of time on this part."
You have worked with global brands such as Google Nest and Samsung. When approaching clients, how do you shape the relationship?
Sukwoo Lee: "When we work with clients, we want to work together like a team. In particular, in the case of IT products, the collaboration between various departments is required, so the key is how well communication can be achieved.
We try to make this communication part smooth. We and our clients are open to each other because it is best to do a project, so we try to maintain this condition."
What is the next step for SWNA?
Sukwoo Lee: "We are working on TV design with a Korean electronics company. At the same time, it is designing home appliances for Chinese manufacturers. On the other hand, we are preparing a robotics-related design project for an automobile company. In addition, we are working on a Korean apartment brand, architecture, and environmental design project as space and architectural project.
The smallest scale we are designing now is a whiskey glass, and the largest is an apartment complex. The difference in scale between the two subjects is really huge, and we enjoy this design experience, even though sometimes it's difficult.
We are preparing for the SWNA solo design exhibition in Seoul, April 2021. In this exhibition, we will be presenting 10 new chairs. In addition, products, objects and projects designed over the past 10 years will be exhibited, and at the same time, the results of the design process, such as prototypes and sketches, will be exhibited."
How do you see Design? Let's get into a fresh perspective with David Dolcini, considering Design as an attitude to read the world.