It's time for design to fix real-world problems – Interview with EOOS NEXT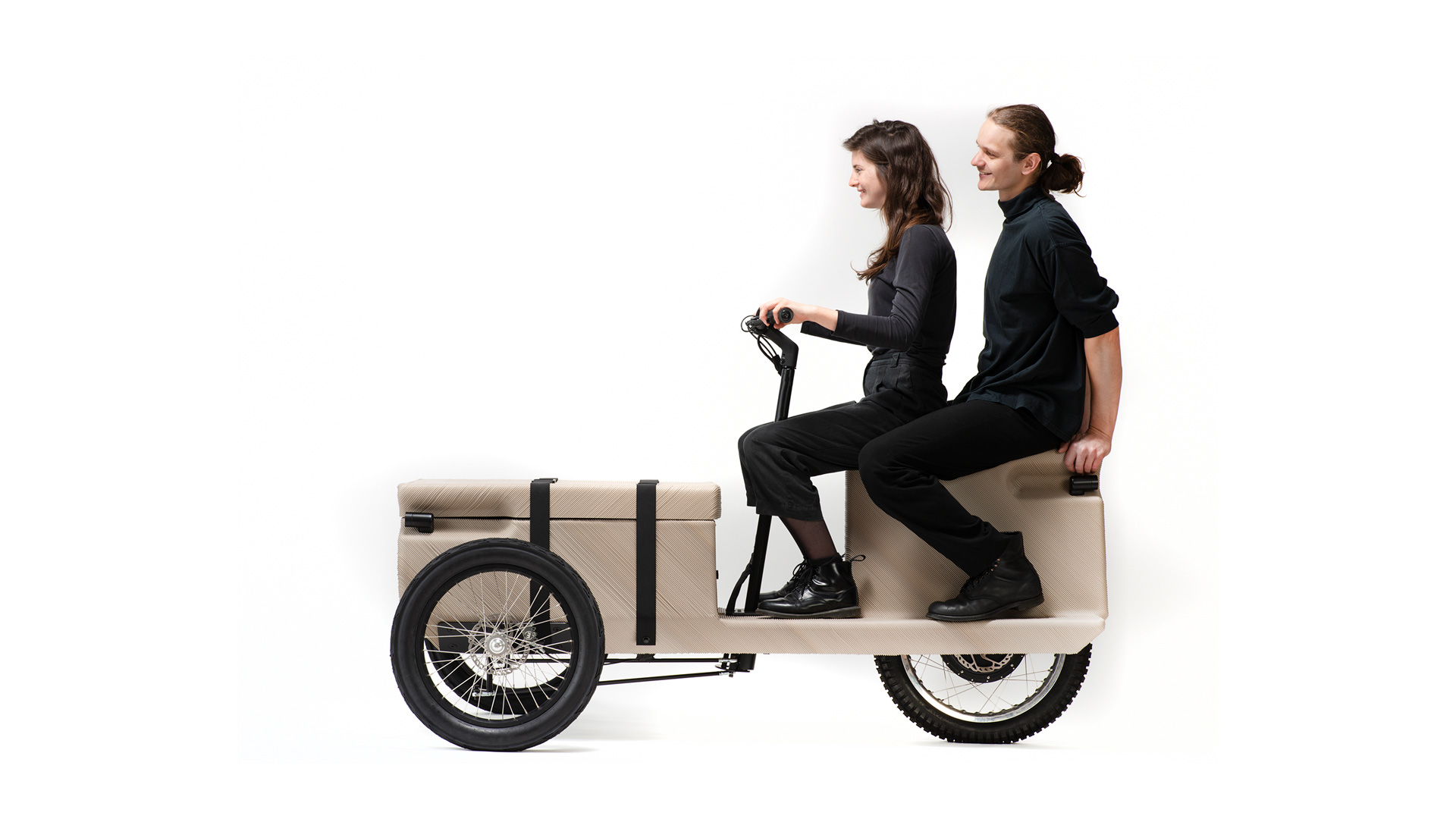 Founded in 2020 by EOOS Design and part of this year's edition of NYCxDESIGN, EOOS NEXT is a social enterprise seeking positive change through the design of transformative technologies in the fields of mobility, health, water, self-sufficient toilets, and electricity. Inspired by Victor Papanek, they make "Design for the Real World", in partnership with pioneers and changemakers.
In between the '60s and '70s, the visionary designer and professor Victor Papanek claimed that "Design must become an innovative, highly creative, cross-disciplinary tool responsive to the true needs of men" (Design for the Real World). Flash-forward to today, nothing could be more relevant… And that statement is the exact starting point for EOOS NEXT, born in 2020 as a social enterprise to respond to the great challenges in our world, such as the climate crisis or social injustice. Part of Closeup, a virtual live event at the 2021 edition of NYCxDESIGN, EOOS NEXT's commitment to the concept of social change is shown through social and sustainable design initiatives within the framework of industrial design.
EOOS NEXT's outputs consist of models ready to be industrialized by engineering partners, including worldwide research institutes and NGOs such as the Bill & Melinda Gates Foundation. To this practice, technologies serve as a medium to be visualized and translated into future-oriented yet tangible products, advocating the urgent need for alternatives to unsustainable lifestyles.
Eager to be guided along their design process towards a more sustainable and affordable future for design, DesignWanted interviewed EOOS NEXT, discovering more about their journey, focus on transformative technologies, and strategies, prototyping techniques, circular design methods and further steps.
How did the journey for EOOS NEXT begin?
EOOS NEXT: "EOOS NEXT was founded in 2020 by EOOS Design to further develop its social and sustainable design projects after having worked in this field for several years. EOOS Design operates mainly in the fields of premium furniture and product design for clients such as Alessi, Bite Beauty, bulthaup, Carl Hansen & Søn, Dedon, Duravit, Geiger, Herman Miller, Hussl, Keilhauer, Lamy, LAUFEN, MatteoGrassi, Nuki, Poltrona Frau, Walter Knoll and Zumtobel. Shops and brand spaces have been designed for Armani, Adidas or the MAK-Museum of applied Arts.
EOOS NEXT is a social enterprise that seeks positive change through the design of transformative technologies currently in the fields of mobility, health, water, self-sufficient toilets and electricity. In doing so, the interdisciplinary studio collaborates with universities and research institutes, social enterprises, and NGOs such as the Bill & Melinda Gates Foundation around the world."
Responding to the great challenges in our world, such as the climate crisis or social injustice, why focus on transformative technologies and strategies within the framework of industrial design?
EOOS NEXT: "Digitalization can do a lot to bring people together for a shared goal – see the Fridays for Future movement. Our approach comes from cooperating with several research groups working on transformative technologies, for example, new sensors which can be used to democratize health services. We are good at translating laboratory experiments into products.
Our social agenda comes into the project when we also ask the question of how these technologies could serve the people in need. How can we design these products so that people can afford them for a few cents per day? We are obsessed to rethink off-grid solutions like cooking, water supply and sanitation as well as electricity or mobility. They will help millions of people to live a better life when we manage to re-think the current solutions and come up with more sustainable solutions. And often technology plays a role in re-inventing the solutions.
It is the best time for design because, in the next decades, many things and practices have to be redesigned like mobility or housing. Our field of doing is actually clearly in piloting these new approaches with interested partners, often in research contexts that are leading these new solutions. You will see, the things which are piloted in the poor countries will revolutionize our way of living sooner or later also in the rich world."
How might we make design more sustainable and accessible? Let's discover it with Ian Yang, founder of the digital manufacturer Gantri!
EOOS NEXT: "We are inspired by Victor Papanek's call to "design for the other 95%". There are so many things poorly designed outside the design bubble, so we think there is much work left to topics that are not featured in glossy magazines and hyped design blogs. We are also motivated to investigate all the possibilities of cooperation with partners in Africa, India or China.
These countries can tunnel through technologies and solutions which became outdated in our context already. For example centralized electricity and sewage systems or banks on every corner of a city or telephone lines across the country. Today there are technologies like SMS banking, GSM mobile phones and hopefully soon environmentally safe off-grid toilets. Our ultimate goal is to offer industrial design for good! Designers have to redefine their role in the world and take responsibility to work on real-world problems."
How does EOOS NEXT envision the relationship between design and social change?
EOOS NEXT: "Our "operating system" is in-between working as a profit company AND contributing to social change. A social enterprise has to balance both targets, that is the difference between profit companies and NGOs. So EOOS NEXT is hard-wired to social change by design. Clients for us are other social enterprises or foundations which already share our set of values, the mission and vision but also cooperations that are truly interested to work towards that goal.
Design is so much related to lifestyles that we are sure that we can offer new and more sustainable tools for future living. We have convinced the Gates Foundation to work with designers also in early-stage technology projects. They see clearly how beneficial it is to include the user perspective at the beginning. Designers have the great gift to give change a face, to make it cool and sell it to the masses."
EOOS NEXT: "EOOS NEXT also cooperates with scientists and makes their research understandable outside their expert world. Social change is the work of many, designers are part of that complex process. A movement becomes strong when many different approaches are directed against one goal. That creates diversity and resilience.
We have to come up with possible lifestyles which enable all men on earth a "good life". We have to overthrow the current idea of "labor" and globalized production. We have to design products and services which are produced locally. We sympathize with the "New Work" philosophy of Frithjof Bergmann and think that the "copyright" culture should be changed into a culture of sharing, using creative commons. This is a big challenge also for the business model of design today."
At EOOS NEXT you use rapid prototyping to create models which show future scenarios and products with a positive impact. Can you tell us more about this technique?
EOOS NEXT: "We have the great possibility to work in a 1:1 scale in our studio to develop design studies that demonstrate future applications. These mock-ups can be tested in real-life contexts, to gather important findings on the employed technologies and user behavior prior to industrialization.
Two 3D printers support us in the production process of complex functional prototypes. Models that exceed the possible construction space of the studio printers are produced externally. We use 3D scanning techniques for reverse engineering purposes.
We cooperate with local craftsmen for welding and milling work. Our collaborators are also located outside Austria. The New Raw, based in the Netherlands for example, recently printed the chassis measuring 2x1x0,5m of our mobility project ZUV (Zero emission Utility Vehicle) from recycled PP. After connecting functional parts to the large scale 3D print, the vehicle will be used as a concept study for last-mile scenarios."
Helping industries on their way towards a circular economy, which circular design methods do you embed in your practice?
EOOS NEXT: "Principles of Circular Design are applied across projects. Harald has worked with the IDRV- Institute of Design Research Vienna in collaboration with Designaustria and the Austrian Ministry for Environment on a "Circular Design Guide" which is published in English as a PDF and will be soon available as hardcopy. The print will be done at the Austrian printing pioneer Gugler.
They have developed the world's first Cradle to Cradle inks and use C2C paper for print. In preparation is a follow-up guide "Circular Design Rules" which covers the three main topics: material sourcing (material health, recycled input and recyclability), circular systems (non-linear business models) and hands-on guidelines for circular design. These tools are used and also co-developed at EOOS NEXT."
You partner with pioneers and changemakers such as the Red Cross (AT) and research institutions such as Georgia Tech Research Institute (US). How do you select and shape these partnerships?
EOOS NEXT: "Many of our partnerships are based on long-term collaborations. The collaboration with Georgia Tech Research Institute (GTRI), for example, was established through our long-standing commitment to the Bill & Melinda Gates Foundation (BMGF). The Urine Trap technology, which enables the passive, invisible separation of urine in toilets, was developed under a grant from the Foundation and is being used in GTRI's project as a key component. Our experience in the development and testing of first toilet front-end prototypes plays a big role within the project as first user feedback is being collected prior to an industrialisation process.
The collaboration with Red Cross started with conversations regarding simple developments for basic sanitation in BoP markets. Again, the Urine Trap plays a central role in order to improve sewerless sanitation and enables local farmers to produce a simple fertilizer out of the separated urine. Squat pans are currently being produced for a rural community in Nepal in collaboration with Swiss Eawag and helvetas. The outcome of this project will be used to inform further production and integration for projects with NGOs such as the Red Cross."
What can we expect from EOOS NEXT in the future?
EOOS NEXT: "We are currently developing an exhibition at Vienna's Museum of applied arts that will open on June 22nd. Together with the design studio process and a workgroup headed by Prof. Helmut Haberl (Institute of Social Ecology at the BOKU Wien), a researcher on material flow, we are exploring how a turnaround to a climate-friendly circular economy is conceivable.
The locally produced mobility concept ZUV (Zero emission Utility Vehicle, large scale 3d print by The New Raw) is on display at the 2021 Vienna Biennale for Change. We will be taking part in this year's Vienna Design Week in September with an open-source passive cooking stove. Our website is under construction, activities on Instagram will be our main communication channel until the new site is being launched."
If you want to think deeper in design, don't miss these 10 product design books to shape your design thinking!