Design events
Nothing happens if nothing happens – let's meet at Isola Design Festival
The 7th edition of Isola Design Festival will welcome visitors during Milan Design Week, from 18 to 23 April 2023. More than 40 exhibitions and installations, involving almost 300 international designers, design studios, creators, and manufacturers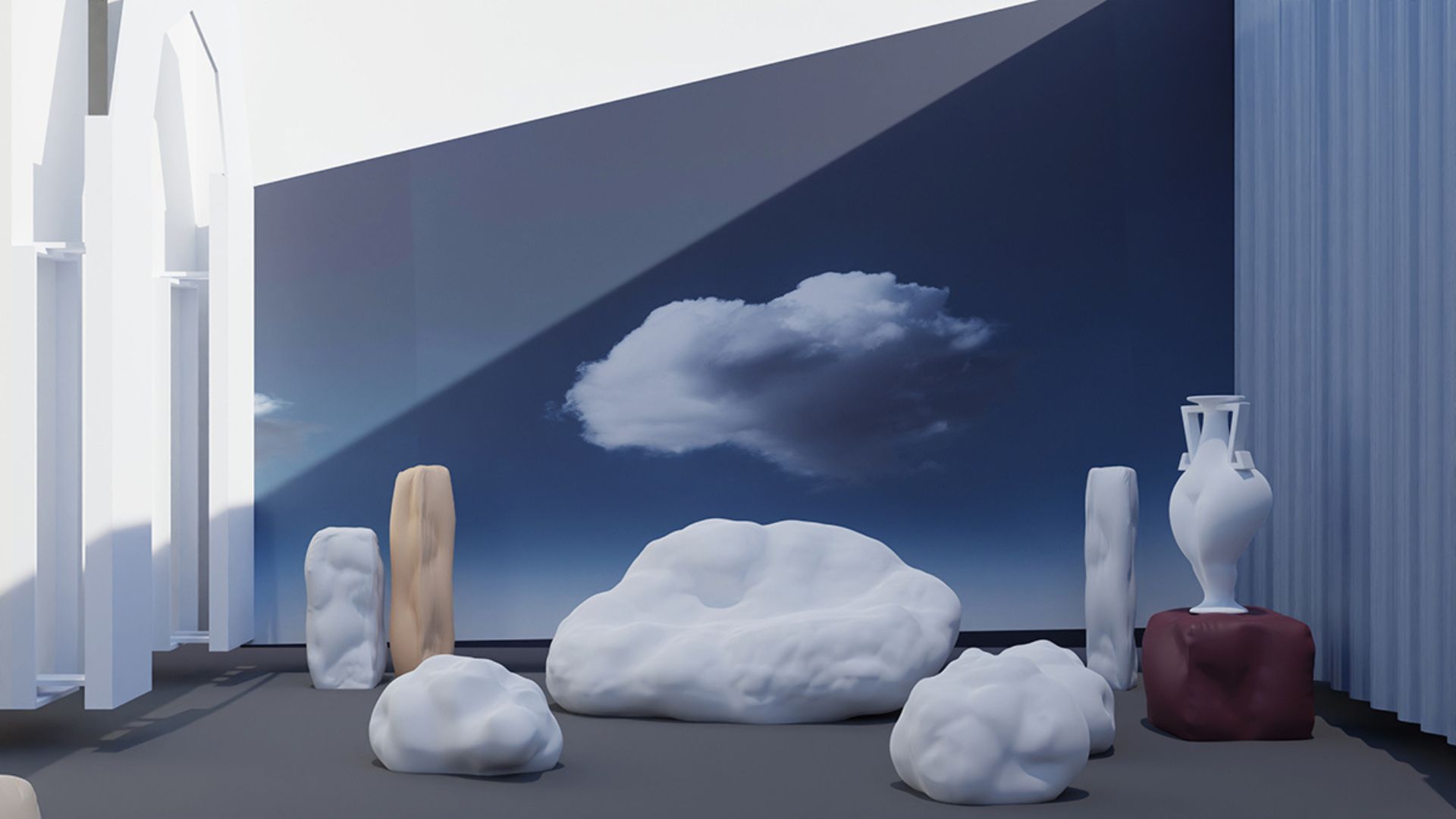 After an intense year of design initiatives that brought together Isola's global design community in Milan, in Eindhoven during the Dutch Design Week, and at Dubai Design Week, Isola Design Festival with the 2023 theme "Nothing Happens if Nothing Happens" delves into the realm of regeneration, by making it the focus of its forthcoming edition, during Milan Design Week 2023.
Isola's founders call on all designers and studios to kick-start a chain reaction of change to rethink, regenerate, and remediate, to come together and go beyond sustainable design thinking. They explain the theme through a clear manifesto and call to action, rallying all members of their community to think past the mere concept of sustainability.
"This year we want to arouse creativity through the exhibitions we host and curate. Isola Design Festival will be the hub for new, collectible, circular, sustainable, and innovative design. Our eort is to rally all members of the design community, visitors and designers alike, to actually make something happen", says Elif Resitoglu, co-founder of Isola with Gabriele Cavallaro
Collective exhibitions, special collaborations, and events will invigorate the district in parallel with seven shows curated by Isola's curatorial team (see official website), managed by head scouter and curator Juan Torres, and guest curators.
[ Visiting the Milan Design Week 2023? Know more about the This is Denmark exhibition ]
Circolare – The Circular Village
Hosted in the scenic 4.000 m2 covered square of the Regione Lombardia, Circolare – The Circular Village showcases natural raw materials, biomaterials, and products made with natural resources or industrial waste, with a minimum environmental impact in terms of production.
The layout of the space, designed by Amsterdam-based Studio MAST in collaboration among the others, with Fiction Factory, Interface, and The Good Plastic Company, is completely zero waste, giving new life to discarded furniture materials, which have been reused as displays, bases, and dividers that will have a third life once the exhibition comes to a close.
Tools & Crafts
Tools & Crafts, at Fondazione Riccardo Catella, hosts young talents and a new generation of artisans that combine traditional expertise with innovative and experimental techniques to create contemporary and collectible design pieces. From the application of AI, coding, and 3D printing to glassblowing, casting, and molding techniques, the projects involved will show how design can cherish tradition, and honor ancient and new techniques while fostering innovation.
During the event, some exhibitors will give live performances to share their expertise with the visitors. The exhibition is made possible by the contribution of Regione Lombardia.
Take Care! Of your mind, body, and environment
Curated by the multidisciplinary design studio Tellurico, at Stecca3, is an immersive show exhibiting projects focused on tackling contemporary issues that cover both the social and individual spheres. Take Care!, an absolute novelty in the Isola District, is the very first event to highlight individual and collective wellness, stated in all its meanings. The inequity in access to food resources, the fast deterioration of the environment, and the excessive production of waste are just a few examples of some of the most urgent topics of our time
Isola Design Gallery
The 4th edition of Isola Design Gallery, at Via Pastrengo 14, celebrates unique and handcrafted products, collectible design that tells a story, customizable pieces that grant an experience, and contemporary products inspired by everyday life. The gallery wants to draft new lines for high-end design inspired by architecture, art, minimalism, and sustainability.
Under Design Lebanon
Curated by Ghassan Salameh and hosted by the association VIAFARINI at via Farini 35, shows a realistic mapping and projection on the currently still functioning bodies under the exceptional conjunction of social, political and economic crises that Lebanon is undergoing, dropping the aspect of design as a commodity that is dissociated with its local and global contexts and responsibilities and saving what is important.
Rising Talents
For this year's edition of Rising Talents, Isola is hosting, at Via Confalonieri 21, a selection of five young alumni from Design Academy Eindhoven. With the curation of Wisse Trooster, they are bringing their unique crafts to Milan. Their explorations combine physical and digital materials, from data to metal, through sculptures, furniture, and moving images.
Innovation for Living
Lastly, Isola enlarges its borders reaching a new area of Milan, the Certosa District: here, in collaboration with Designtech and DesignWanted, it co-curates Innovation for Living, an exhibition hosted in a 3.000sqm industrial space and dedicated to design technology.
The exhibition promotes projects that investigate the integration of advanced technology into furniture and architecture to bring innovative solutions to life. The set-up has been designed by the Italian leading design studio Pininfarina with the goal of revolutionizing the rigidity of the space, to make it fluid, flexible and harmonious with the artworks.
Guest exhibitions and installations
Isola joins forces with institutions, academies, design collectives and studios to engage visitors with various design interventions scattered around the Isola Design District, among them:
The Belgian Pavilion curated by designers Joris Verstrepen and Timon Mattelaer
Belonging: A Modern Fairytale by Social Label
Bestiario by KeepLife
Designed in Montenegro by DAA Montenegro
Freed Curators Club by software startup Lyla Design and 3D printer manufacturer Ginger Additive
Human mycorrhizae, curated by startup Terracquea
Modula by LEFORME Atelier
The Japanese collective exhibition New Normal, New Standard
Pit Stop – Manual & Material Culture by the New Design University
Sottocassa by Paolo Marasi
The Art of Possibility by Portugal Ceramics
VARIETÀ! – Design experiments between academia and industry by the Quasar Institute for Advanced Design Roma
Head to Isola Design official website for any update and see you at Milan Design Week 2023 (17-23 April)