Home decor
Labbvenn brings animal-friendly furniture to add in your household
These pieces of innovative furniture by Labbvenn are not just designed for animals but for humans as well, handcrafted with the use of high-quality ash wood, which comes only from local suppliers.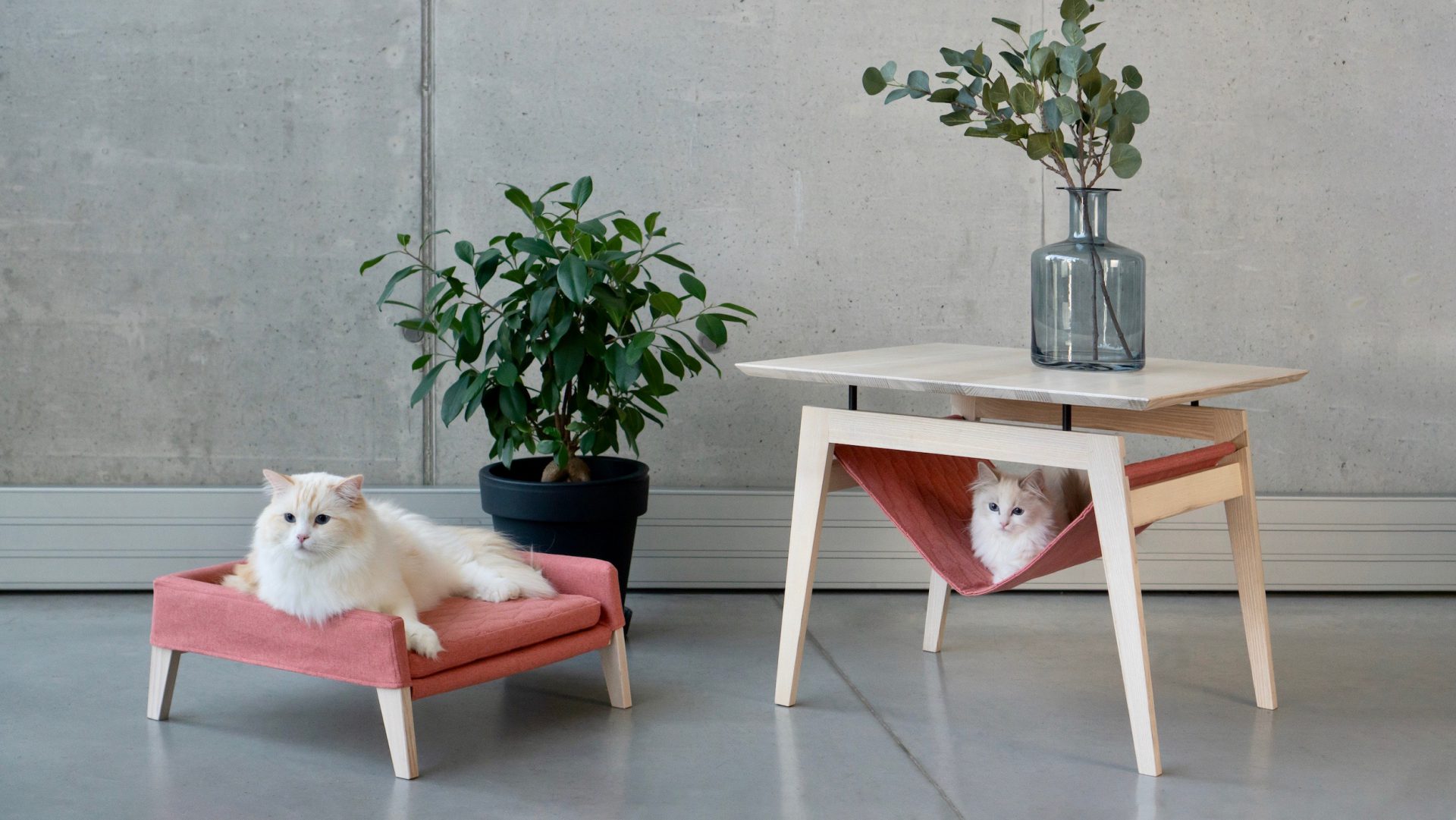 The Kikko table and Lulu bed by Labbvenn were designed by Doctor of Fine Arts (D.F.A.) Renata Wites and Master of Fine Arts (M.F.A.) Ada Brożyna, who are lecturers at the Academy of Fine Arts in Wrocław Poland.
The main idea of this cooperation was to create furniture for animals that will become a compatible part of the space with its owners. Designers intended to unite animals and their owners and the same encourage them to spend time together.
Kikko Table
The simple form and ascetic character of the Kikko table make it a top representative of Scandinavian style and purist design.
The main feature of the Kikko table is not only sophisticated simplicity but also functionality combining a coffee table and a comfortable resting place for the cat.
The absolutely minimalist form has been broken here with metal elements and a hammock made of quilted fabric.
The precisely matched size of the hammock makes cats find a cozy place to play and relax in the close vicinity of the household.
The Kikko table is ideally suited to a variety of spaces, enriching it with a subtle touch of elegance and a comfortable place to relax with a coffee in hand and a furry friend at its place.
Lulu Bed
The stylish Lulu bed is a perfect combination of high-quality ash wood with a delicate durable fabric.
The simple minimalist form of Lulu has been varied with a comfortable elegant quilted pillow that provides unique comfort to the users and adds subtlety and style to the interior.
Comfortable backrest gives to dogs and cats a cozy shelter, comfort, and safety of use.
Lulu is a combination of good design, functionality, and convenience that will work in even the most demanding interiors.